Miami Beach joins the growing list of jurisdictions that have banned bullhooks, whips, and other devices used in the circus. Beating elephants with bullhooks—heavy batons with a sharp steel hook on the end—is SOP in the circus, so bans like these keep circuses with elephants, along with elephant rides and other acts, out of town.
The Animal Rights Foundation of Florida, which helped bring about the progressive law, and PETA are sending Mayor Philip Levine a Compassionate Mayor Award for sponsoring the ordinance and for setting a wonderful example for other jurisdictions to follow.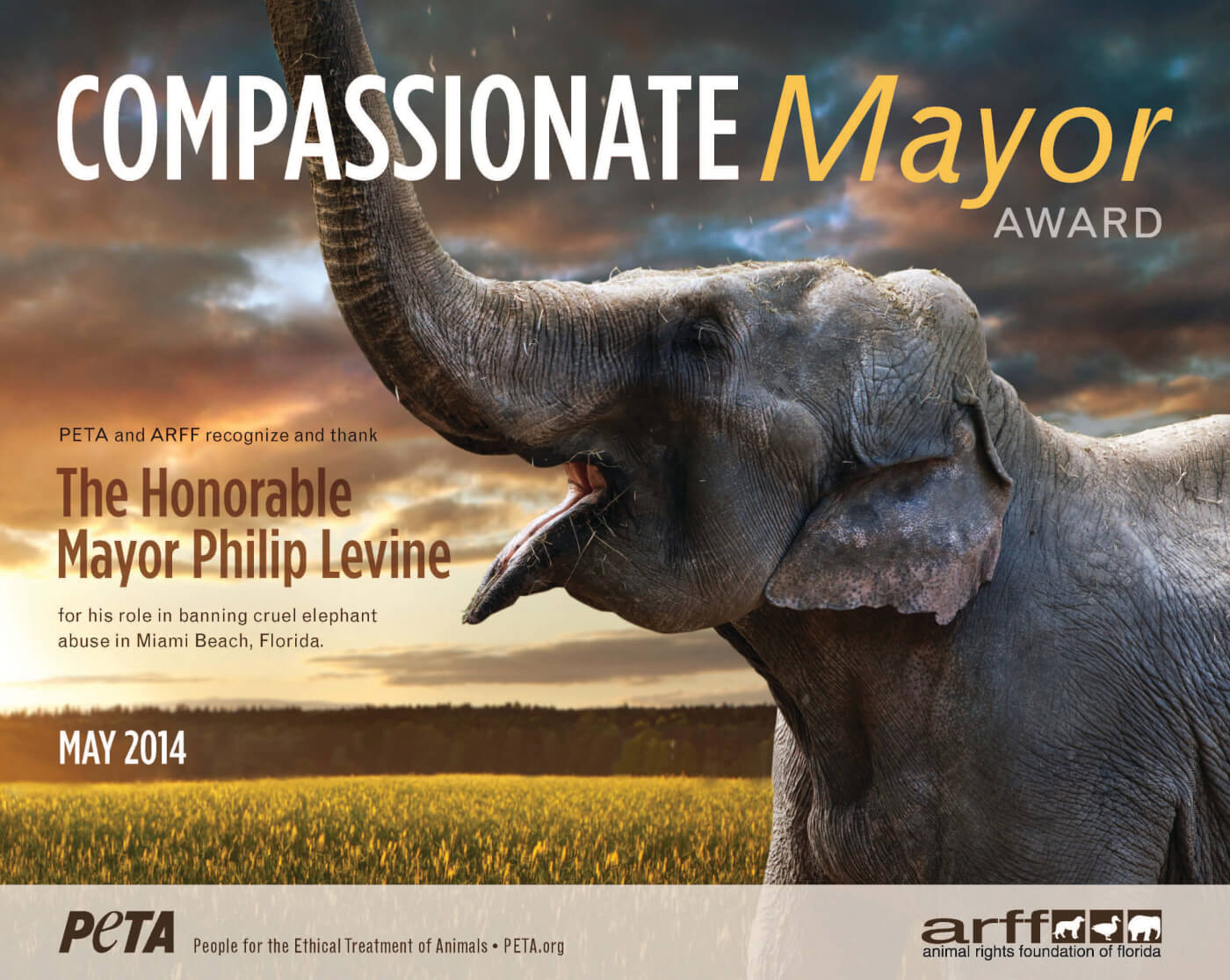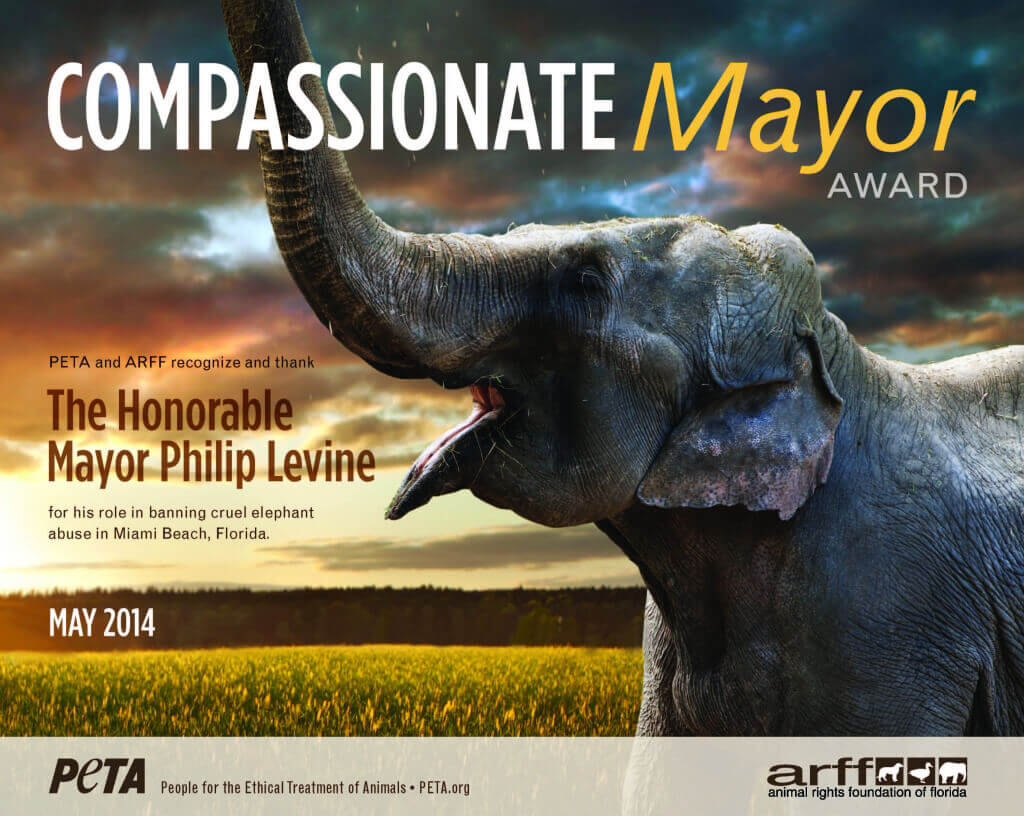 <br\>
Miami Beach's compassionate decision comes on the heels of other bullhook bans recently passed in Los Angeles; Clatsop County, Oregon; and Hallandale Beach, Florida.
What You Can Do
Contact PETA for materials on how to launch a successful campaign against bullhooks in your city!