Students at Los Angeles' predominantly Latino Roosevelt High School may soon be adding "animal rights advocate" to their lists of extracurricular activities. Vegan and award-winning TV host Marco Antonio Regil premiered his new Spanish-language version of Paul McCartney's haunting meat industry exposé for PETA, "Glass Walls," to the school's stunned students.
Almost all of them picked up information about going vegan, and about 15 students signed a pledge to go vegan on the spot.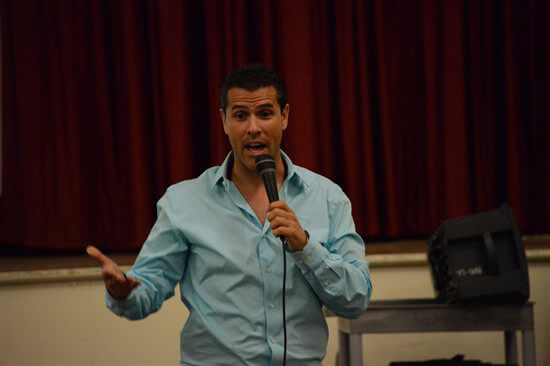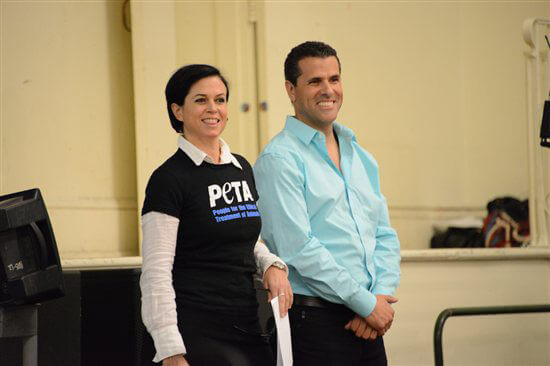 The documentary's title comes from McCartney's famous quote "If slaughterhouses had glass walls, everyone would be vegetarian," and many vegetarians and vegans list "Glass Walls" as the reason why they made the switch. Marco wanted members of the Latino community to see for themselves the routine cruelty to animals that the meat industry tries to conceal.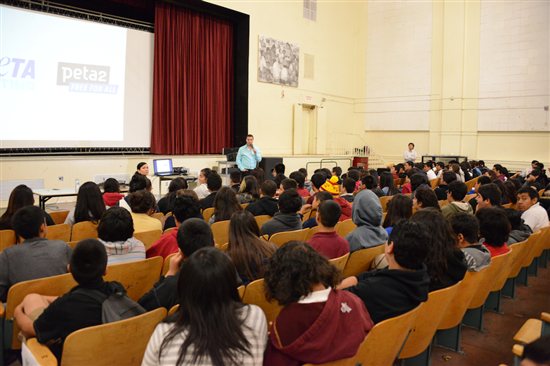 The students readily accepted copies of the new DVD to share with their families and joined Marco for a vegan meal provided by Chipotle. Marco explained that Mexican-American children are 60 percent more likely to be overweight than non-Hispanic white children and urged them to learn about how going vegan could improve their health. He also encouraged them to stay tuned for PETA's new bilingual website, PETALatino.com, launching this winter.
It seems as though the new "Glass Walls" is helping to shatter cultural boundaries.