Last night in Tinseltown, celebrities crowded onto the red carpet while photographers' flashbulbs went off like fireworks. But it wasn't the premiere of a new movie. It was the grand opening of the Bob Barker Building, PETA's new West Coast headquarters, located in L.A.'s Echo Park.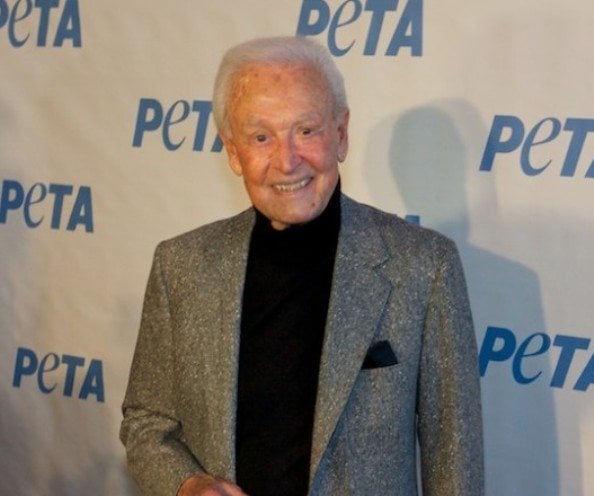 The famed game show host and animal defender extraordinaire was on hand to toast his namesake building, an expansion that will allow PETA's Communications Department to be in the midst of the many celebrities who help promote our work. peta2 is also setting up shop in the all-vegan, dog-friendly space to carry out its teen and college outreach from the entertainment and culture capital of the world. And the Marketing and International Grassroots Campaigns departments will organize PETA's international actions for animal protection from within the 82-year-old structure, now freshly renovated to be eco-friendly.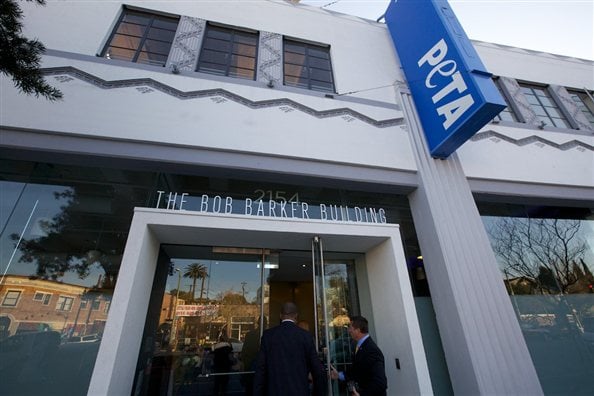 At the star-studded grand opening were Christian Serratos, Stephanie Pratt, Moby, Kate del Castillo, Sasha Grey, Renee Olstead, Fivel Stewart, Diane Warren, and the stars of Doin' It for Love. Guests enjoyed vegan food from Echo Park's own Mohawk Bend, Elf Café, and Sage Organic Vegan Bistro on the rooftop of the Bob Barker Building, which offers a picturesque view of the Hollywood sign from one side and the twinkling lights of downtown L.A. from the other.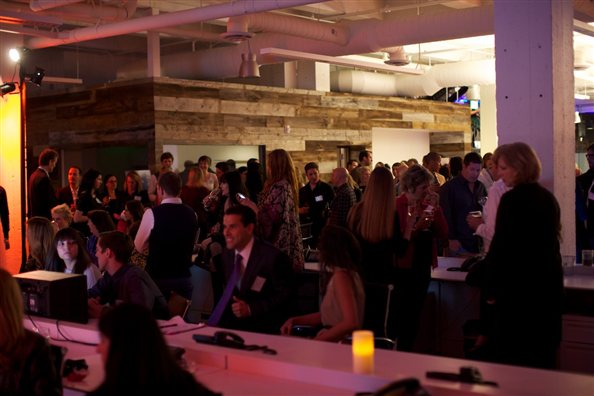 The man of the hour, Bob Barker, told reporters, "I support a long list of organizations, but I support PETA because I think that internationally it is probably the most productive of all animal-oriented organizations. And it doesn't just try to help animals—it really produces. I think you get more for your dollar invested in PETA than you do [with] most any other organization."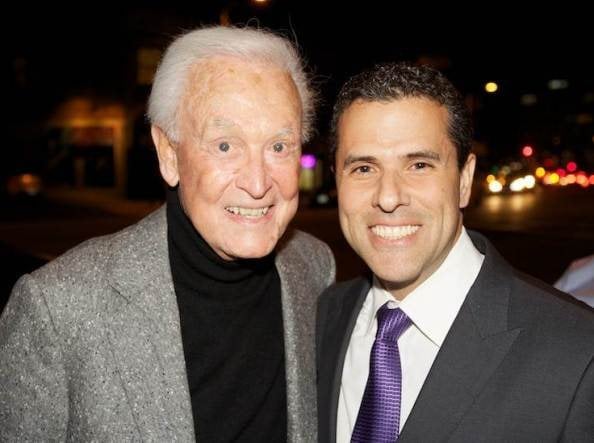 Marco Antonio Regil, who hosted The Price Is Right in Mexico for many years, followed in Bob Barker's animal-friendly footsteps. Regil is vegan and, like Barker, closed his show with an animal rights message.