As the world's eyes turn once again toward Mar-a-Lago, PETA will be there with a message for President Trump about the National Institutes of Health (NIH) budget: This mobile billboard will circle the resort all weekend: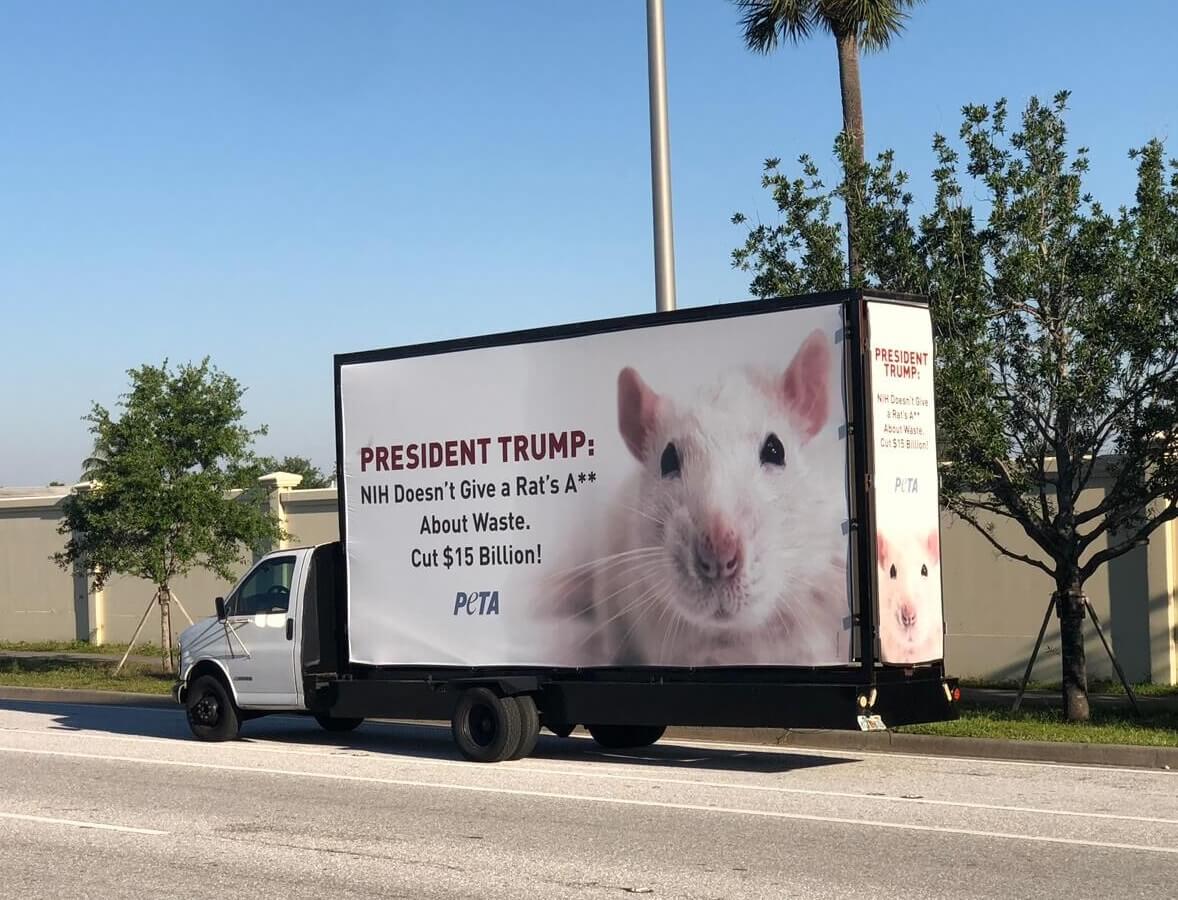 Forty-seven percent—or $15 billion—of NIH's annual budget is wasted on cruel experiments on animals that fail to produce cures or treatments for humans. President Trump can drain the swamp and stop wasting billions of dollars a year in government spending by diverting funds from tests in which animals are burned, poisoned, and crippled to superior, effective, animal-free research. And remember: These funds are the American people's tax dollars—your tax dollars.
You paid for these cruel & wasteful experiments on animals.

TAKE ACTION to cut @NIH's budget. https://t.co/hjLTk7sFuQ pic.twitter.com/lUwrF48Ec3

— PETA (@peta) February 6, 2018
Studies have shown that 90 percent of animal studies don't result in therapies for humans and that, in many cases, such experiments undermine efforts to develop cures for cancer, diabetes, Alzheimer's, and other diseases. Ninety-five percent of new medications that test safe and effective in animals fail in human clinical trials. NIH has acknowledged the failure of experiments on animals to produce human-relevant results, stating in its most recent five-year plan:
"[A]nimal models often fail to provide good ways to mimic disease or predict how drugs will work in humans, resulting in much wasted time and money while patients wait for therapies."
Some of the irrelevant research that NIH has subsidized includes injecting hamsters with cocaine and forcing them to fight, puncturing mice's intestines so that bacteria leak into their abdominal cavities and cause septic shock …
… and deliberately breeding dogs to develop crippling canine muscular dystrophy. Funds from experiments like these must be redirected into superior, non-animal research methods that benefit humans.
These Are Your Tax Dollars—Use Your Voice
In addition to running a mobile billboard at Mar-a-Lago, we placed ads in The Hill …

… and The Washington Times …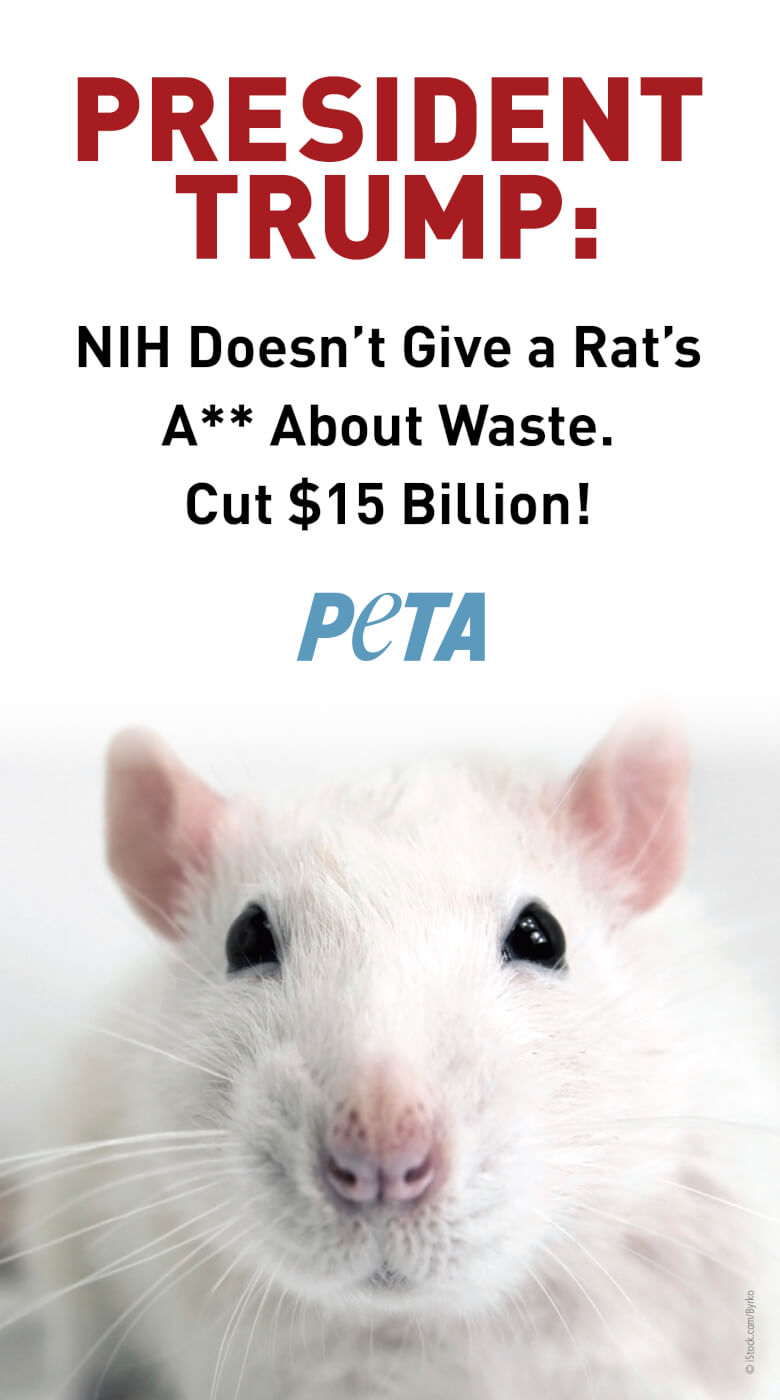 … calling on Congress and President Trump to slash NIH's useless spending. And you can join us. Click below to urge Congress to mandate that NIH stop throwing away our money on archaic animal experiments and instead spend it on modern, non-animal methods of research.
Note: PETA supports animal rights, opposes all forms of animal exploitation, and provides the public with information on those issues. It does not directly or indirectly participate or intervene in any political campaign on behalf of or in opposition to any candidate for public office or any political party.