What could we possibly gain from experiments at the University of Virginia (UVA) in which pairs of animals are sewn together and intentionally infected with a condition that leads to an agonizing death? Not a single thing.
Don't just take our word for it. The National Institutes of Health (NIH)—the same federal agency that funded this demented scheme—has described such experiments as having no value for human medicine.  
As reported in a recently published paper, UVA experimenters surgically joined mice together in pairs (one mouse was genetically modified to make more of a specific antioxidant than the other). In this traumatic procedure—which was first conducted in 1864—experimenters initially made an incision in each mouse's skin from the elbow to the knee, almost the full length of the body. Then they sutured the animals' elbows and knees together, piercing nerves that transmit pain and affect movement in those sensitive areas.
Journal of Visualized Experiments
The cruel procedure depicted in the video above, in which two mice are surgically joined so that they share a bloodstream, was performed at the University of California–Los Angeles. The mice who endured this nightmare were left with little to no control over their movements and likely experienced fear and anxiety as a result. A similar procedure was performed on mice in the UVA experiment.
Once the mice awoke from anesthesia, they were given woefully inadequate pain medication. As a consequence, they likely suffered immediate and unrelieved pain until their deaths. They also had little to no control over their environment or mobility and no reprieve from the significant trauma that they had experienced. Even in mice who aren't normally aggressive, this nightmarish situation could bring about aggressive behavior, and they would undoubtedly have experienced confusion, frustration, fear, and anxiety.
After forcing the mice to live like this for a month, the experimenters gave them a severe infection. That, in turn, led to sepsis, a grave condition in which the body turns on itself, producing symptoms that include widespread pain, fever, chills, difficulty breathing, and multi-organ failure.
UVA experimenters also cut open the skin on the animals' backs, tented it, punched holes in it, and fitted it with a window so that they could observe the blood circulation. The mice then endured a prolonged death – some languishing for nearly four days.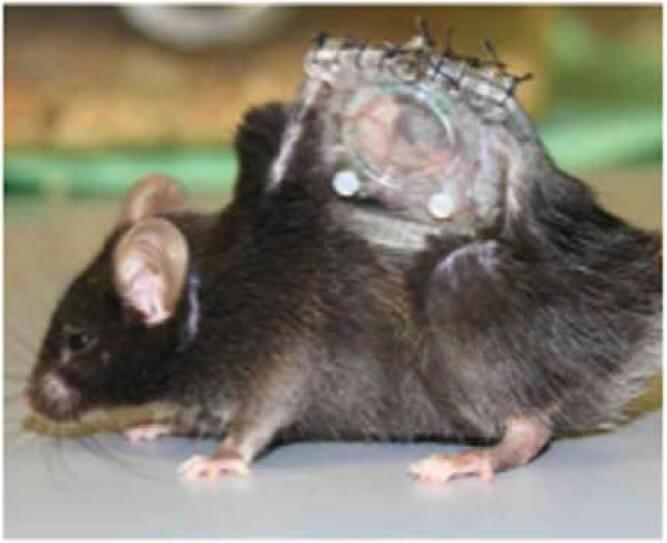 We know for a fact that this is a massive waste of time, money, and life. In 2013, a landmark study funded by NIH—the world's largest public funder of biomedical experiments—found that the results of sepsis experiments conducted on mice can't be applied to humans, because the conditions just aren't the same.
After he read the study, NIH Director Dr. Francis Collins lamented the "loss of decades of research and billions of dollars" in the development of 150 drugs that successfully treated sepsis in mice but failed in humans.
But for reasons that defy logic and make no sense ethically, NIH is nevertheless currently funding more than 200 sepsis studies in mice.
Since 2015, the UVA study alone has wasted more than $300,000 in taxpayer money, adding insult to injury—that of the miserable existence of sentient beings subjected to this senseless "Frankenscience."
You can help mice who are suffering in sepsis experiments by demanding that NIH immediately stop funding this bad science.
Demand that it focus on superior 21st century scientific methods, such as "tissue chips"—miniature 3-dimensional organs made with living human cells—that offer patients real hope of effective treatments, and ditch these phenomenally wasteful and cruel experiments on animals.