Just hours after eating sushi containing raw fish, a man in South Korea was suffering from a fever and excruciating pain in his left hand. Two days later, his hand was purple and covered with sacs of fluid.
Man has hand AMPUTATED after eating sushi… https://t.co/P3Jox0552n

— The Sun (@TheSun) August 29, 2018
Doctors determined that he was infected with Vibrio vulnificus, a flesh-eating bacteria found in raw fish. They tried to treat the infection with antibiotics, but the man was not in great health, and after nearly a month, they decided that it would be necessary to amputate his hand and arm in order to prevent the infection from spreading.
Image of the Week: Vibrio vulnificus Infection. https://t.co/YzAm7EghNW pic.twitter.com/4CCd1cp4No

— NEJM (@NEJM) July 31, 2018
Vibrio vulnificus is to blame for 80,000 illnesses and 100 deaths in the U.S. each year, according to the Centers for Disease Control and Prevention. Humans can contract it through contact with seawater, but most ingest it by eating ocean animals. Another victim, Myong Hui Trahan, shared her story with PETA last year in order to urge others to go vegan. She nearly died and was hospitalized for several months after eating raw crab.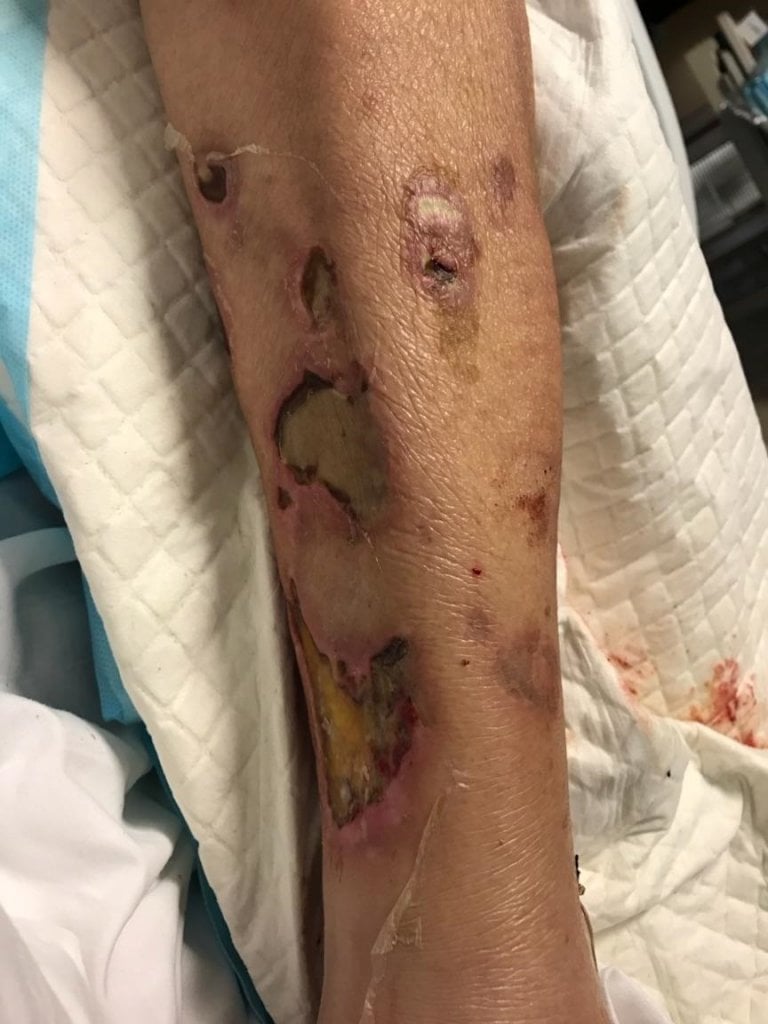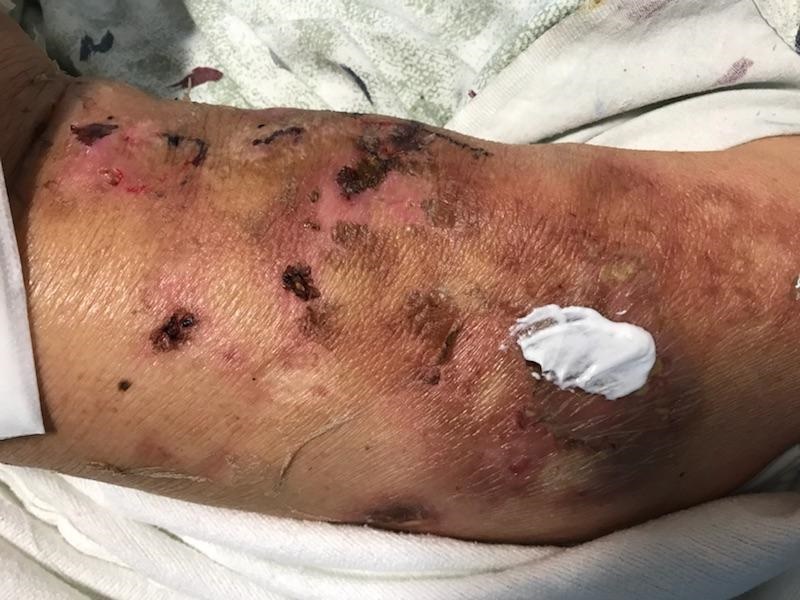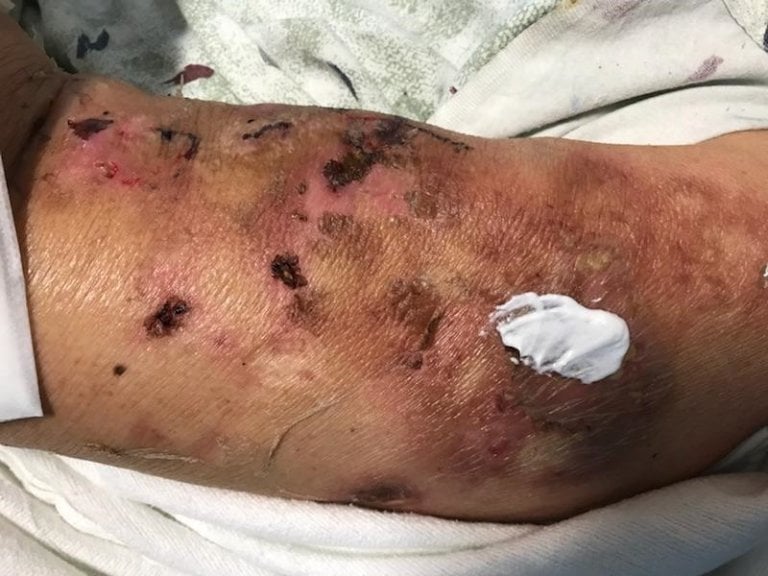 Vibrio vulnificus is one of the scariest things found in fish, but it's not the only frightening thing. Salmon, herring, cod, mackerel, squids, halibut, and red snapper are often infected with parasitic anisakis worms. Every kind of wild fish can contain roundworms. And fish commonly have extremely high levels of chemicals, such as arsenic, mercury, PCBs, DDT, dioxins, and lead, in their flesh and fat.
No one, human or animal, should die for us to have a tasty meal. Every sushi restaurant offers vegan rolls. And if you see something on the menu that looks good, ask if the chef will do a vegan version of it for you. After one PETA member in Florida asked the chef at her favorite sushi spot to veganize some rolls for her, his resulting creations were so tasty that the restaurant created a yummy vegan menu. If you're more of a DIYer, check out PETA's list of some of our favorite roll-your-own meals.
And if you have friends who have dumped meat but are still eating fish (or "sea kittens"), help them protect their own health, marine animals, and our oceans with a free vegan starter kit.