Guess who's back? PETA once again attended Levi's annual meeting of shareholders, and we had some unfinished business. As in previous meetings, we asked the denim brand when it intends to stop using animal leather for its patches.
PETA and conscientious consumers will keep the pressure on Levi's to switch to sustainable vegan leather patches until our concerns are addressed. Levi Strauss & Co., the company that owns the brand, claims that "sustainability" and "empathy" are among its core values—so it has no business profiting from leather that's obscenely cruel and environmentally destructive to produce.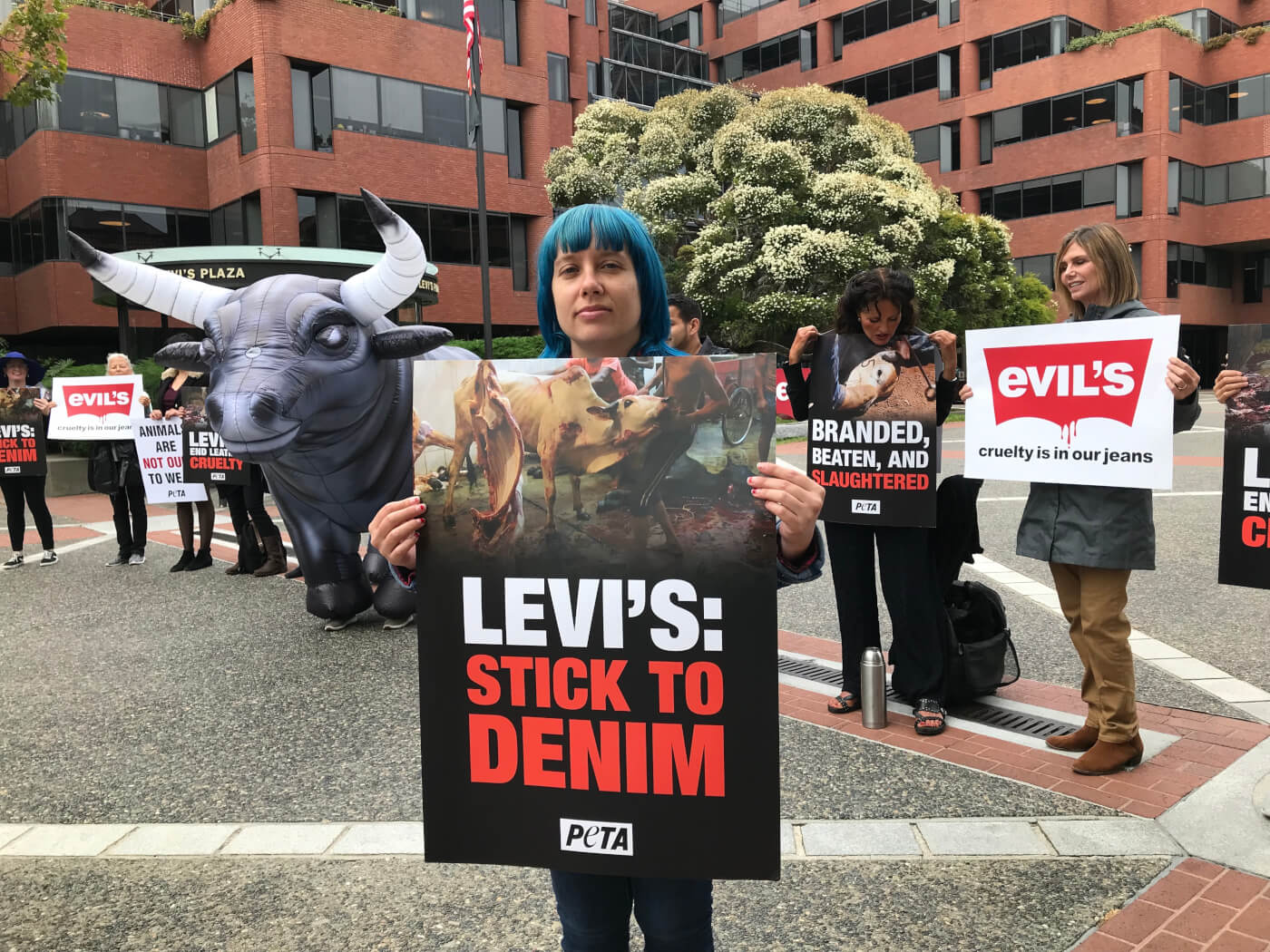 PETA's Inside Effort: Levi's Shareholder Activism
PETA agrees with Levi's that "[g]etting dressed shouldn't feel like a moral dilemma," but its decision to continue selling jeans with animal-leather patches contradicts this sentiment—and no one likes a hypocrite! Ever since PETA bought the minimum amount of shares in the company that would allow us to attend annual meetings and submit resolutions, we've been urging Levi's from the inside to stop using leather patches.
Levi's Shareholders and Customers Seek Humane, More Sustainable Clothing
At the meeting, we let the company know that two-thirds of consumers now state that "sustainability has become a more important priority to combat climate change following COVID-19" and that "more than half of consumers want to purchase leather alternatives because of their concern over leather production's impact on animals and the environment."
Turning animal skins into leather can require the use of 130 chemicals—including cyanide—and leather production produces massive amounts of the greenhouse-gas emissions that contribute to climate change. The World Bank has also reported that cattle ranching is responsible for over 80% of deforestation in the Amazon since 1970. Levi's must accept the truth: The only sustainable leather is vegan.
*****
Here's another question for the big-name fashion brand: Why support the torment and slaughter of animals when you can use only vegan patches instead, which Levi's already offers?
A PETA video exposé on several Brazilian cattle ranches revealed that cows and bulls were branded on the face, electroshocked, and beaten before being killed for their skin. Every year, the global leather industry slaughters more than a billion animals, the majority of whom come from areas of the world where animal welfare laws are either nonexistent or largely unenforced. Calves are torn away from their mothers, and cows endure extreme confinement, branding, tail-docking, and castration before being hauled hundreds of miles on crowded trucks or on ships to other continents where they're strung up and skinned, often while still conscious, inside slaughterhouses.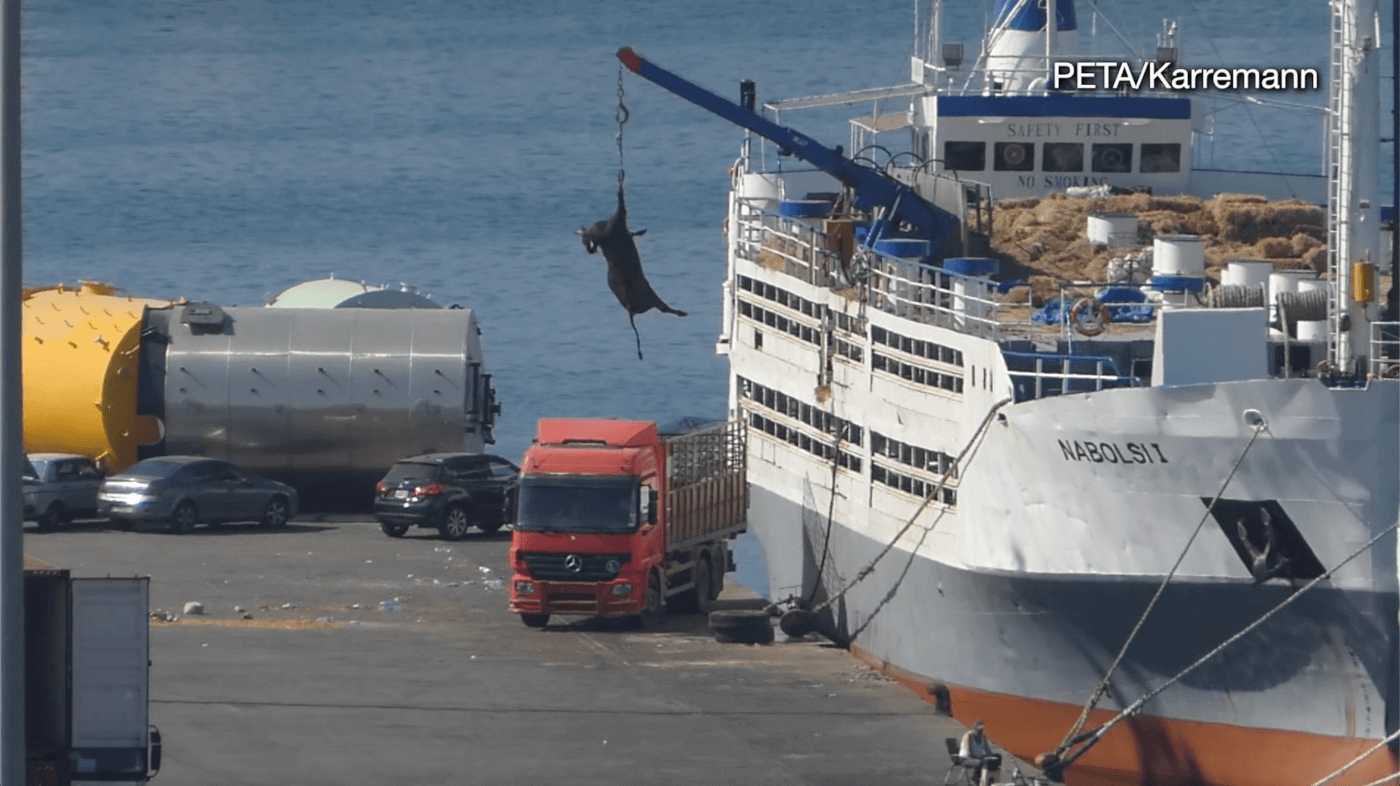 Exploiting animals for their skin is inexcusable. It's time Levi's joined conscientious shoppers on the right side of history!
For years, PETA has urged Levi's to stop supporting animal abuse and the environmentally destructive leather industry. And the public wants the same thing—more than 260,000 PETA supporters around the world have written to the company demanding a switch to sustainable vegan leather, but Levi's has failed to act.