Prior to last month, when it announced (after a vigorous PETA campaign) that it would no longer experiment on animals from shelters, the University of Utah (the U) regularly conducted cruel and deadly experiments on lost, stray, and abandoned cats and dogs. One of these unfortunate souls was a dog named Sunny, whom employees at the North Utah Valley Animal Shelter (NUVAS) described as "very sweet" and "timid."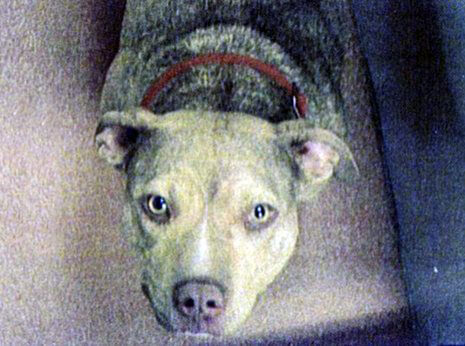 When Sunny was dropped off at NUVAS by the police, shelter workers scanned her and found a microchip indicating that she belonged to a rescue group called the Utah Animal Adoption Center (UAAC). Even though state law says that shelters must make "a reasonable effort to … find the rightful owner of the animal," NUVAS didn't even bother to call UAAC to try and find Sunny a safe and loving home. Instead, it sold her to the U for $50. The U also scanned her for a microchip, found that it lead back to UAAC, and, again, made no attempt to reach the group. Instead, according to the Associated Press, she was used in an experiment and killed, and her heart was cut out.
A simple phone call would have saved her life. No one at UAAC knew about the fate Sunny had met until it was too late.
PETA and UAAC have filed complaints with the state and will continue to seek justice for Sunny.
Thankfully, animals in Utah shelters are no longer at risk of being tormented and killed in experiments like Sunny was.
You can help save other animals from suffering in laboratories as well by taking a moment to e-mail your U.S. representatives asking them to divert public money away from cruel and crude animal experiments and give it to humane, relevant, and lifesaving non-animal research.
Written by Michelle Sherrow