Just ahead of New York Fashion Week: Men's, PETA has placed a massive billboard featuring Joaquin Phoenix in Greenwich Village, just around the corner from where the shows will take place. The striking ad, which features the Golden Globe–winning actor wearing a vegan wool suit by Brave Gentleman is located within a mile of the Fashion Institute of Technology, Parsons School of Design, and the New York School of Design.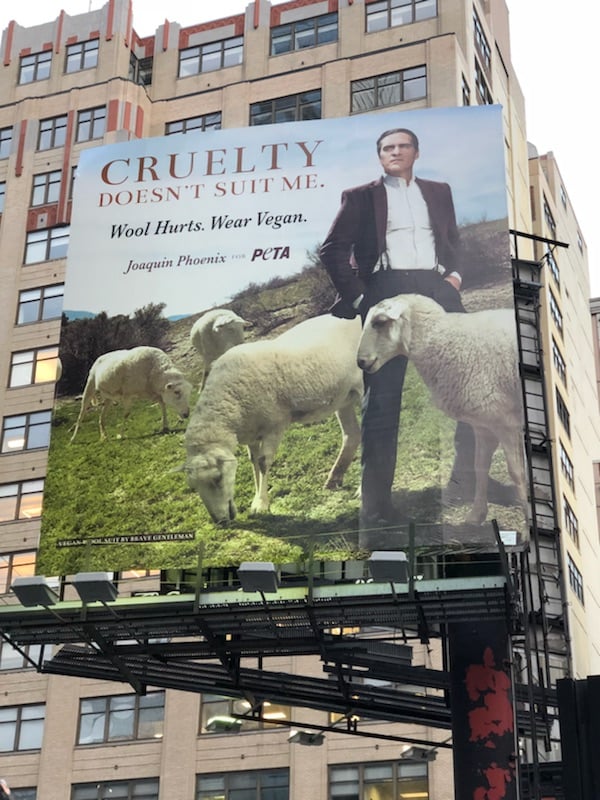 In a rare interview, Phoenix reveals that his motivation for doing the ad grew out of a video wake-up call. "When PETA sent me that video of this undercover investigation of what happened in these shearing farms, that was really eye-opening," he says. "[T]he whole environment—it's incredibly [violent]. … [T]he only option is to not use wool. That's become abundantly clear."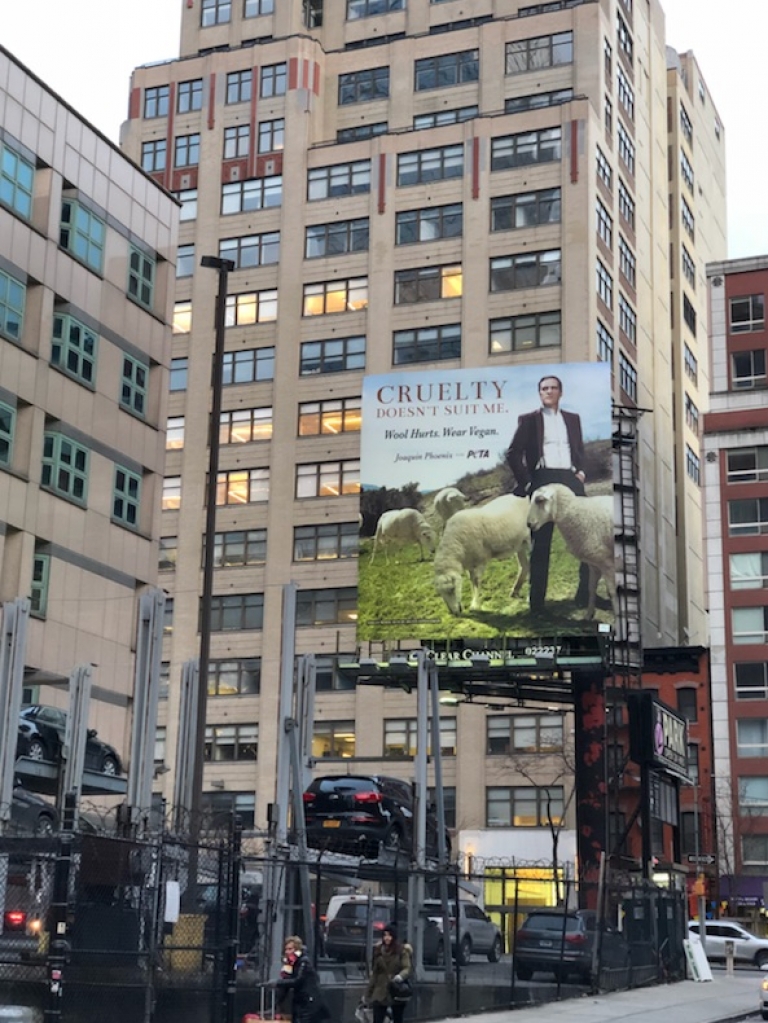 PETA has repeatedly exposed extreme cruelty to sheep in the wool industry. Workers, who are paid by the number of animals they shear, were caught punching, kicking, and stomping on the animals, some of whom died from the abuse. When they're no longer profitable to the wool industry, they're slaughtered.
Phoenix is part of a long list of celebrities—including Jhené Aiko, Taraji P. Henson, Eva Mendes, Alicia Silverstone, and many others—who have teamed up with PETA to promote kinder wardrobe choices.