Iggy Pop had a few choice words for Norway's minister of foreign affairs before his performance in Bodø this week, expressing his disgust at the government's support of the Canadian seal slaughter.
A single company in Norway—which has received funding from the Norwegian government for years—buys a whopping 80 percent of Canada's seal pelts. Norway is also joining Canada in contesting the European Union's ban on seal product imports, and both countries want the hearings on the issue to be held behind closed doors.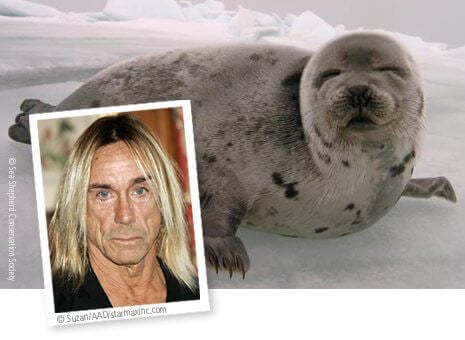 I've seen a lot of vile sights in my days, but few were as dark and twisted as the beating of helpless baby seals for their fur … If Norway has nothing to hide, there should be no problem with making this process public.    —Iggy Pop
Iggy Pop, along with Joan Jett, Sarah McLachlan, Pamela Anderson, and many others, has called for an end to Canada's seal slaughter, and you can too.
 
Written by Michelle Sherrow