Nearly 1 billion birds die after colliding with glass windows, doorways, or other barriers every year in the U.S. alone. PETA breaks down what you can do to help keep birds away from windows in your home and community.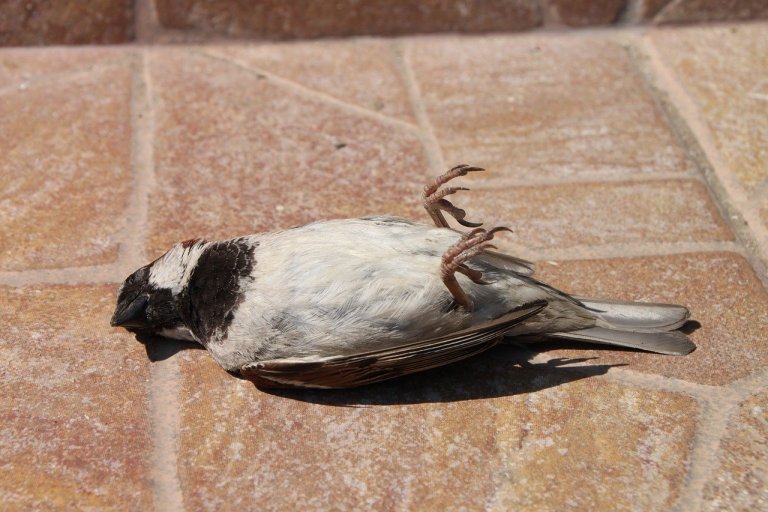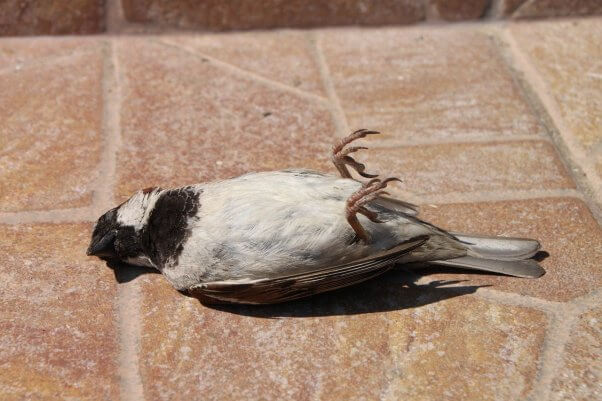 Areas Where Buildings Are Most Likely to Kill Birds
Not only do birds collide with huge skyscrapers in big cities, they also crash into homes less than four stories tall, glass walkways, and even bus shelters. Why? Birds don't register glass as a barrier, because they see reflections of nature—like clouds, sky, and trees—in it. There are, however, many ways to make buildings safer for our avian neighbors.
Reduce Your Use of Lights to Help Warn Birds of Glass Barriers
Many types of birds are attracted to or disoriented by lights, especially at nighttime or in inclement weather. Instances in which up to 12,000 birds at a time collided with buildings during fog and rain have been recorded.
Birds are particularly drawn to steady-burning red and white lights. Removing these or closing your blinds when they're on can greatly reduce the risk of bird collisions. However, if you don't have shades or blinds, simply turning off unneeded lights can make a huge difference. You could also make affordable, stylish changes to the exterior of your home or office to help deter birds from colliding with glass.
How to Make Windows More Bird-Friendly and Help Stop Collisions
To make it extra-clear to birds that the sky does not continue where there's a window, apply a pattern to the outside of the glass. A 2-inch-by-2-inch or 2-inch-by-4-inch grid pattern works best, depending on the size of the birds in your area. You can purchase decals online or make your own pattern out of paint, tape, and film.
Replacing the glass with new glass that has bird-friendly features can help save countless lives. The following can help prevent bird collisions:

Acid-etched, fritted, or frosted glass
Ultraviolet patterned glass
Channel glass
Proposed Los Angeles Building Could Be a Death Trap for Birds
Los Angeles' proposed glass-skinned, tubular office tower The Star is currently under environmental review. PETA and the Los Angeles Audubon Society submitted a joint public comment to the Department of City Planning, recommending that the structure's environmental impact report include an assessment of potential bird collisions with the building's windows—a factor overlooked in the initial study.
The Star's structure would be mostly glass, be full of bright lights, and feature sky gardens throughout—all elements that would make it particularly deadly to birds. PETA is calling on the building's developers to incorporate animal-friendly design elements such as films, frits, and ultraviolent patterns. Other buildings, like Crypto.com Arena, have done so in order to safely share the sky with birds in the community.
Help Keep Birds Safe in Your Community
To help protect birds in your neighborhood, try applying some of the recommended visible dividers between the sky and your windows. Additionally, you can urge your local government to require bird-safe glass to be installed in all new construction—and share this information with your friends, family, and neighbors.