Mother sheep Camellia and her lamb, Marigold, were being kept as living lawnmowers in a small fenced-in pen outside a convenience store, confined with only a dwindling supply of grass, an abundance of junk, no adequate shelter, and not nearly enough food or water. Thankfully, PETA's Community Animal Project staff jumped into action and urged the store owner to relinquish the malnourished sheep.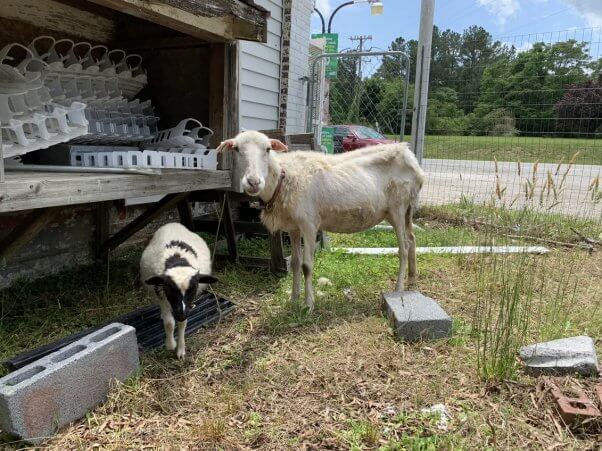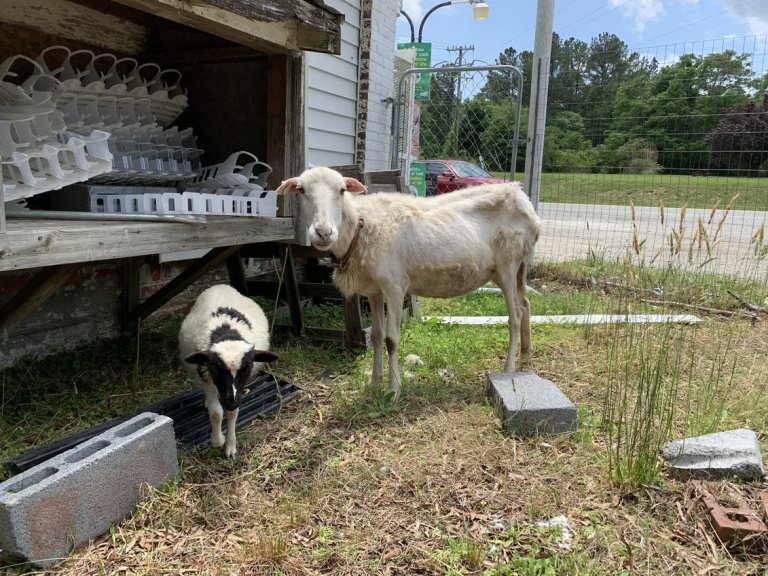 After weeks of TLC from a devoted foster family, medical attention, and nourishing food, Camellia and Marigold were ready for the next chapter in their lives. Now, they're blooming in their new home with our friends at Piedmont Farm Animal Refuge.
Sheep Are Not Ours to Abuse in Any Way
While Camellia and Marigold will spend their lives grazing, running, and forming deep friendships at Piedmont Farm Animal Refuge, millions of sheep around the world are terrified, beaten, and eventually killed for their wool in the fashion industry each year.
Sheep shearing is nothing like getting a haircut, unless your stylist deliberately steps on you, forcefully ties you down, and leaves your head and body bloodied—if you survive at all. The best ways to help sheep are to avoid buying wool and to urge companies to stop selling products made of it.
Do You Want to Help Animals Like Camellia and Marigold?
PETA's fieldworkers make the world a more compassionate place for hundreds of animals like Marigold and Camellia, including dogs, cats, and rats. Check out Breaking the Chain to learn more.