PETA's gorgeous new ad featuring 2012 Sexiest Vegetarian Next Door winner Zachary Koval offers living proof that you don't need beef to be buff.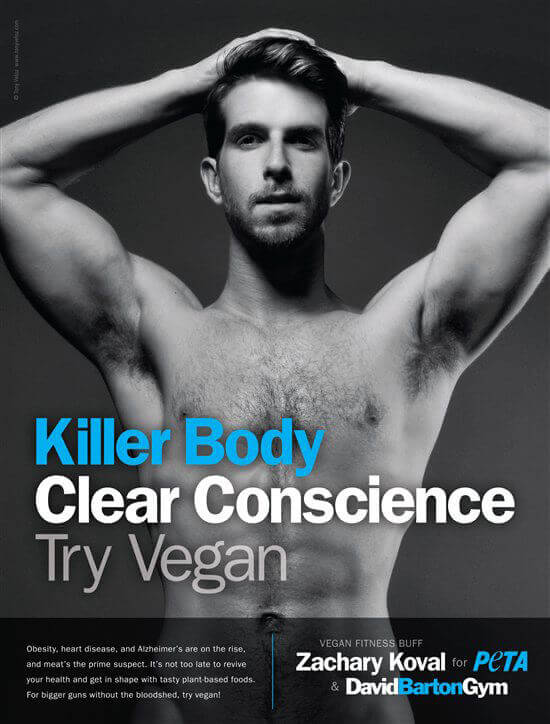 Fitness guru David Barton—whose motto, "Look Better Naked," is something we can certainly get behind—hosted Zachary and PETA for the official unveiling of the ad (which has already been featured on the Men's Health website) at his sizzling-hot eponymous gym in New York City's Astor Place, marking PETA's first-ever gym partnership.
Zachary, a David Barton Gym regular, also presented a free talk explaining the advantages of plant-powered fitness, from the best vegan proteins for bodybuilding to why so many of today's most admired figures—from Carrie Underwood and Natalie Portman to pro fighters Jake Shields and Mac Danzig—are enjoying veggie vitality.
A slammin' body can be sexy, but combine it with a humane (and healthy) heart and you get off-the-charts hotness. Ready to turn some heads and open some eyes? Just do like Zachary and the 2013 Sexiest Vegan Next Door winners, Yerika and John—get fit the vegan way!