In the early hours of an August morning, PETA's 24-hour national animal emergency hotline began buzzing. A worried caller had spotted young rats stuck and suffering in a glue trap outside an apartment building near downtown Los Angeles. I was driving nearby, so I raced to the address and found three rats ensnared in the same sticky trap with no means of escape.
Found these young rats stuck on a glue trap, exhausted, struggling. One was trying to comfort another, another had already died. pic.twitter.com/x0cWzfiHt3

— Tracy Reiman (@tracyereiman) August 28, 2017
One had already died. The other two were alive and struggling, but the more they struggled, the more their fur, toes, tails, and bodies became stuck and torn. One was bleeding from the mouth. The exhausted rats were trapped face to face, and at times, it looked as though they were trying to comfort one another. It wouldn't have been surprising, as rats are known to be highly empathetic.
I picked up the trap with a towel as gently as I could and placed it inside one of my cotton grocery bags, then I rushed to the nearest animal shelter. One of the rats lay in the car crying on and off the whole way. I'd never heard a rat cry before—it was heartbreaking.
The rats' bodies were so severely damaged by the glue traps that a veterinarian quickly euthanized them both.
I drove back to the scene to check for more traps and to talk to the building manager about removing them all. At the back of the building, there was another one under a dumpster that had already claimed a victim: a tiny mouse. The dumpster and trap were out of reach behind a locked gate, and as I used a piece of cardboard to try to pull the trap closer, I realized that the mouse had also become glued to the concrete beneath.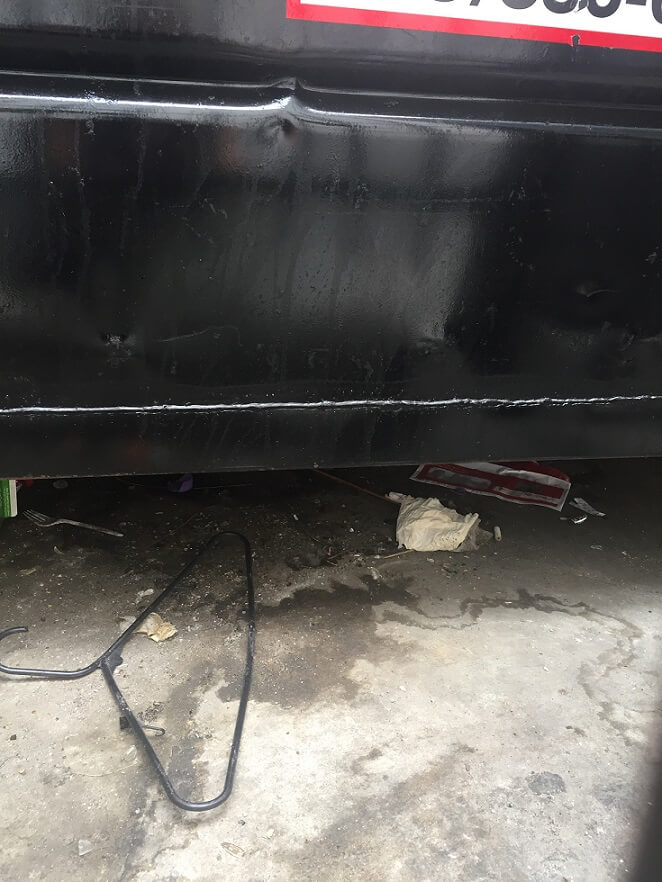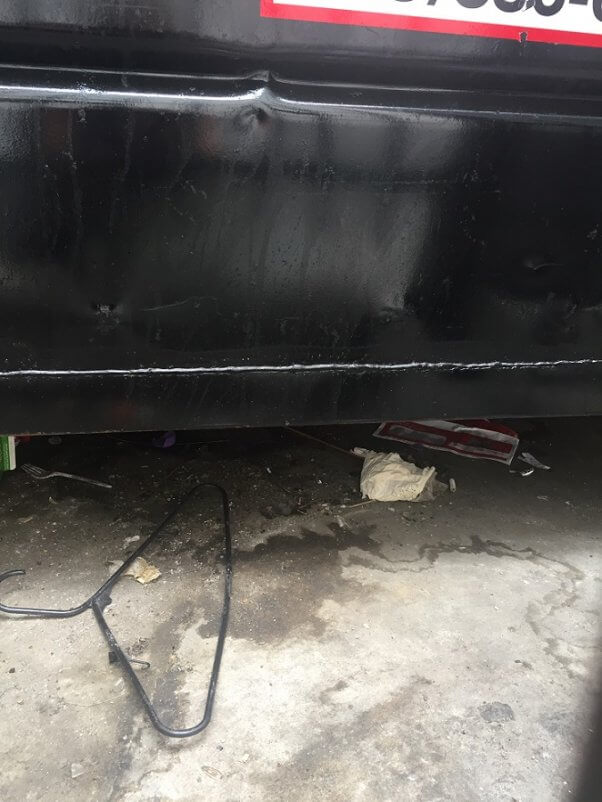 Spotting a fast-food restaurant across the street, I ran over and asked the staff for some oil to try to free the animal. They only had butter, so I reluctantly grabbed it and hurried back. Using an umbrella with a ball at the top, I was able to coat the gluey mess in enough butter that the mouse finally slid free. When I scooped up the delicate animal, I could see that she was barely breathing. Back at the shelter again, they ended her suffering.
Thankfully, these animals didn't die from starvation or dehydration as do most animals who are caught in glue traps and simply thrown in the trash.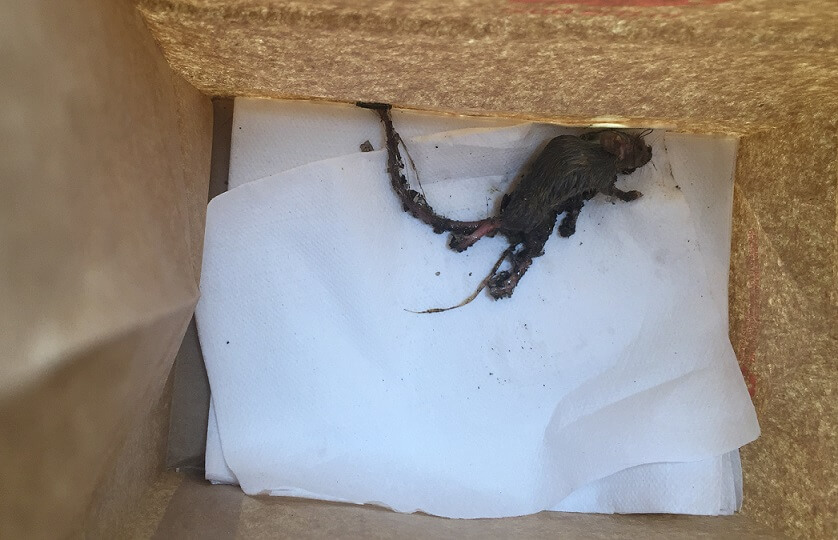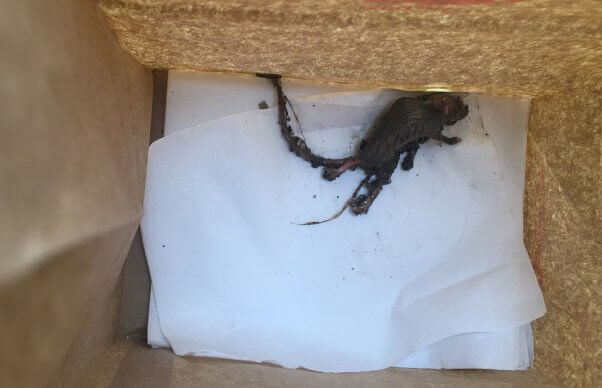 I'm grateful that someone called to tell us about the rats, who were in plain sight of anyone walking down the street. We all need to take action when we see animals who are suffering. Never walk by without helping.
PETA works every day to persuade businesses and individuals not to purchase glue traps and companies to stop selling them, and we've made great progress. More than 200 organizations have banned their use and either removed them or promised never to start using them, including Goldman Sachs, JPMorgan Chase & Co., the New York City Police Department, MetLife, Public Storage, U-Haul, and nearly 70 airports.
Albertsons Companies, one of the largest grocers in the U.S.—which operates Albertsons, Safeway, Vons, and many other stores—had once stopped selling glue traps, but it has since gone back on its word. Tell the company that you won't be shopping in any of its stores until the last glue trap is gone.