It may be a new school year, but the University of Pittsburgh (Pitt) is still performing its painful, pointless experiments on mice and other animals—and a large PETA "mouse" in a cage let students know what's going on by leading supporters in a spirited protest at a busy campus intersection on Thursday.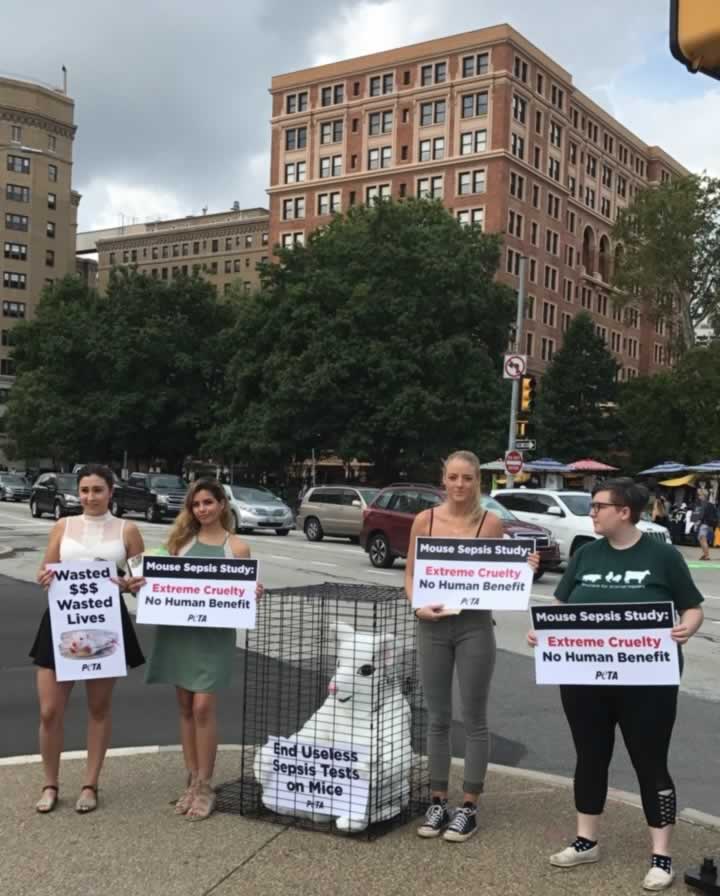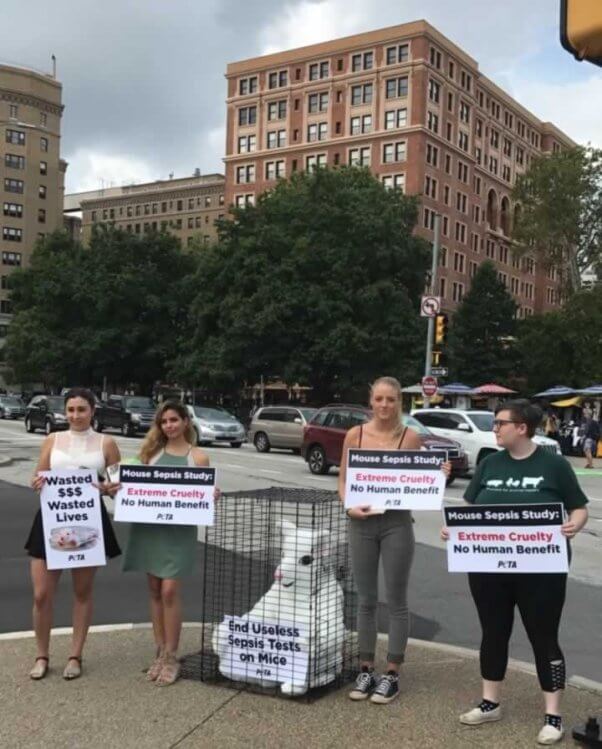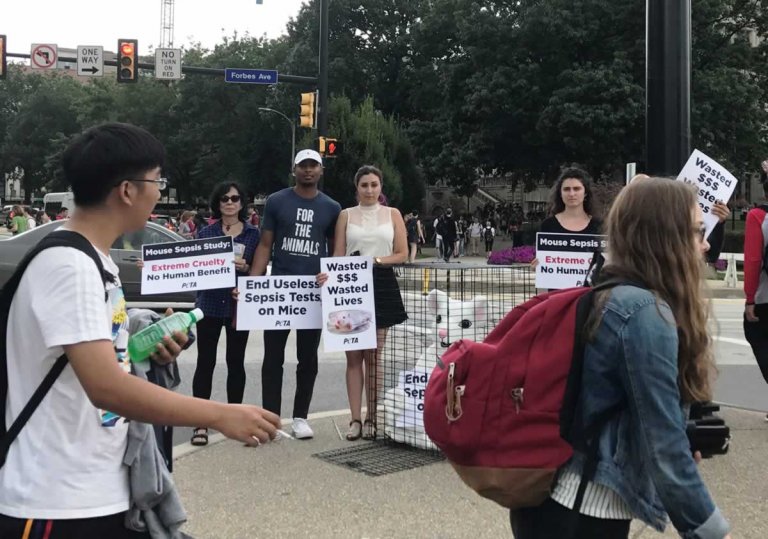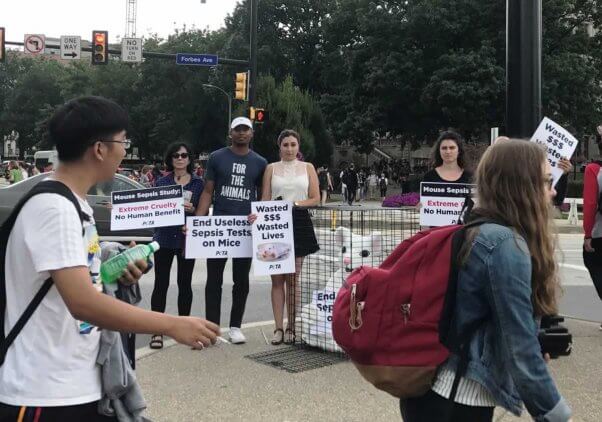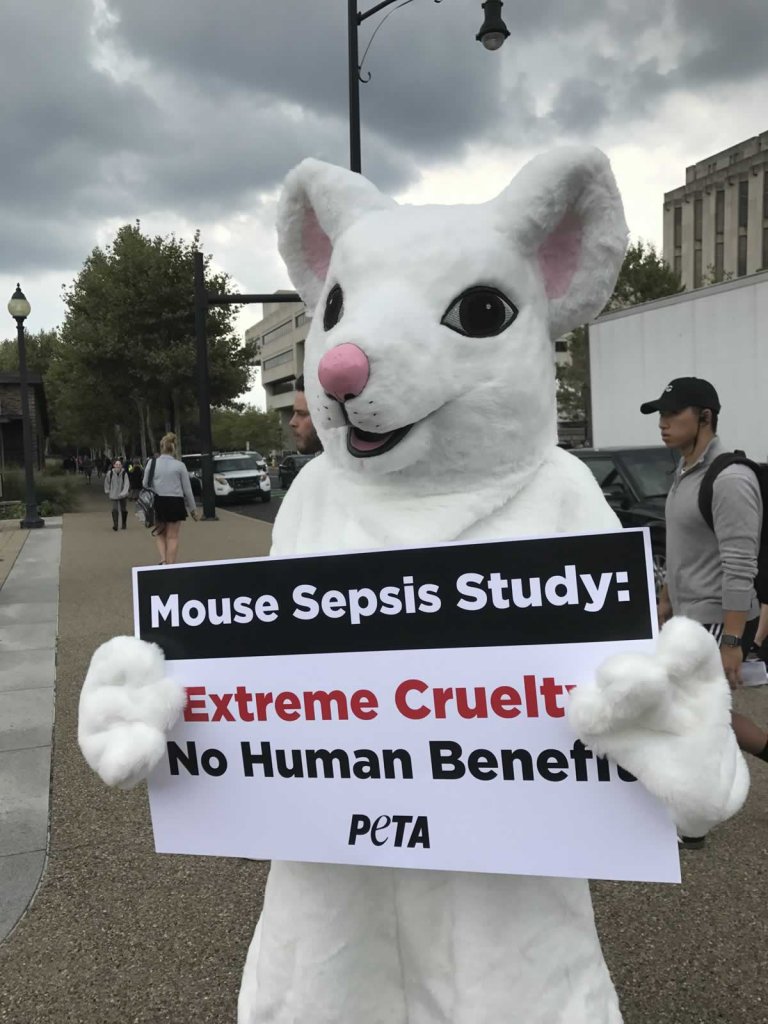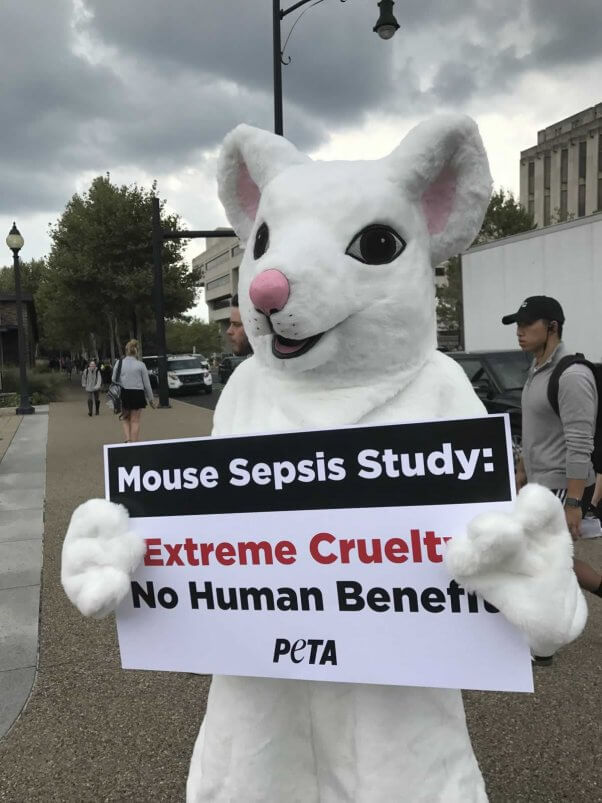 Video footage of the experiments was screened on an iPad, and protesters carried posters of the abused mice, including some whose intestines were punctured for gruesome sepsis studies that are inapplicable to humans.
PETA ran an ad in Pitt's student newspaper earlier this year calling out the school's numerous oversight issues at its laboratories, including that animals were denied adequate veterinary care and monkeys were driven insane by confinement.