Animal advocates are continuing to change minds and garner more support for animal rights nationwide. A new independent Gallup poll found that nearly a third of Americans, 32 percent, believe that animals "deserve the exact same rights as people to be free from harm and exploitation." That number increases to 42 percent among women.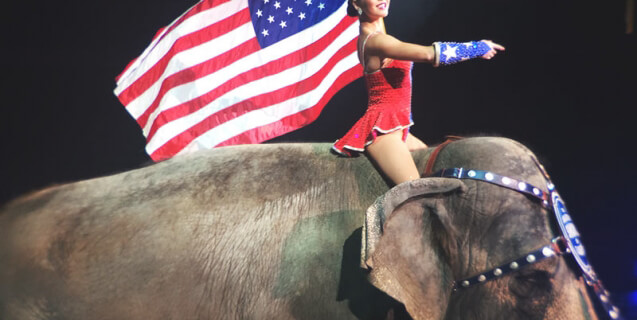 For the first time, Gallup asked people to gauge their level of concern for the ways in which animals are treated in various industries. A whopping 69 percent of Americans said they were concerned or very concerned about how animals used in circuses are treated.
Nearly as many, 68 percent, were concerned or very concerned about the well-being of animals used in "sports" or contests as well as animals in laboratories (67 percent). And the majority of people were concerned about marine animals used in amusement parks or aquariums (62 percent), animals in zoos (57 percent), and animals used for food (54 percent).
This survey follows a recent Pew Research Center poll that found that a growing majority of the public opposes experimentation on animals and previous Gallup polls analyzed by PETA scientists that also show a dramatic increase in opposition. The evidence is clear: For the majority of Americans, ethical treatment of animals matters. It's up to us to demand accountability from the government, vote with our dollars, and force the companies that are still abusing animals to change.