The entire PETA Mobile Clinic staff took two state-of-the-art mobile spay/neuter clinics on a five-and-a-half-hour trek along difficult-to-maneuver hilly and winding roads to Galax, Virginia. There, they teamed up with the Twin County Humane Society and Homeward Trails Animal Rescue to offer free spay/neuter surgeries to 150 dogs and their grateful guardians. They worked tirelessly over the course of two days and not only spayed and neutered all the dogs but also vaccinated and microchipped them. Here are some of the happy patients who will no longer add to the companion animal overpopulation crisis: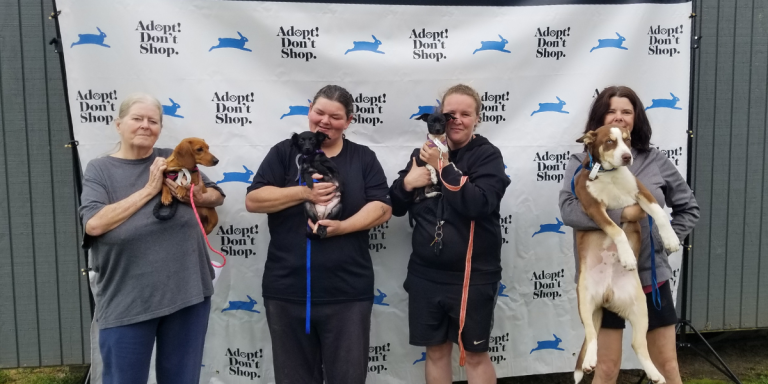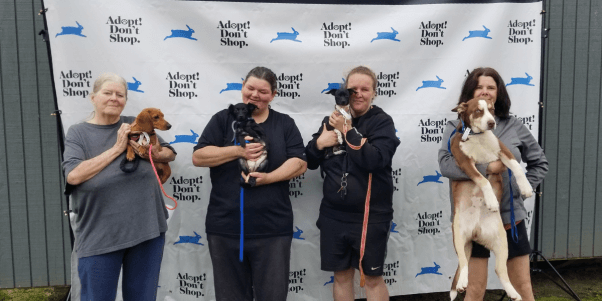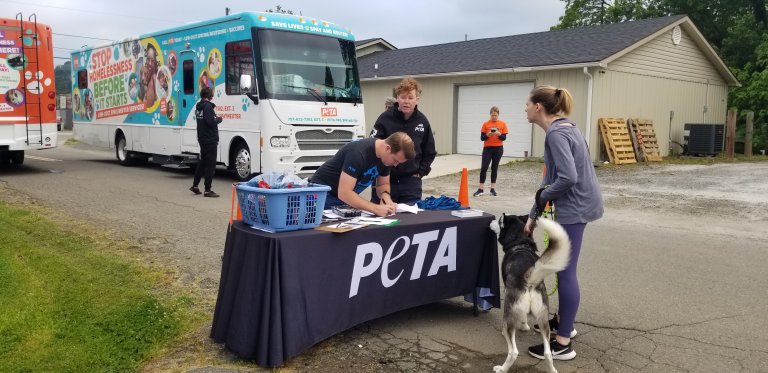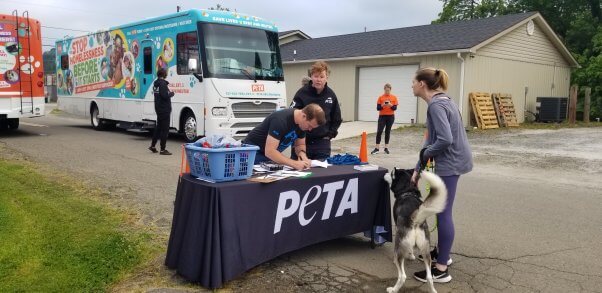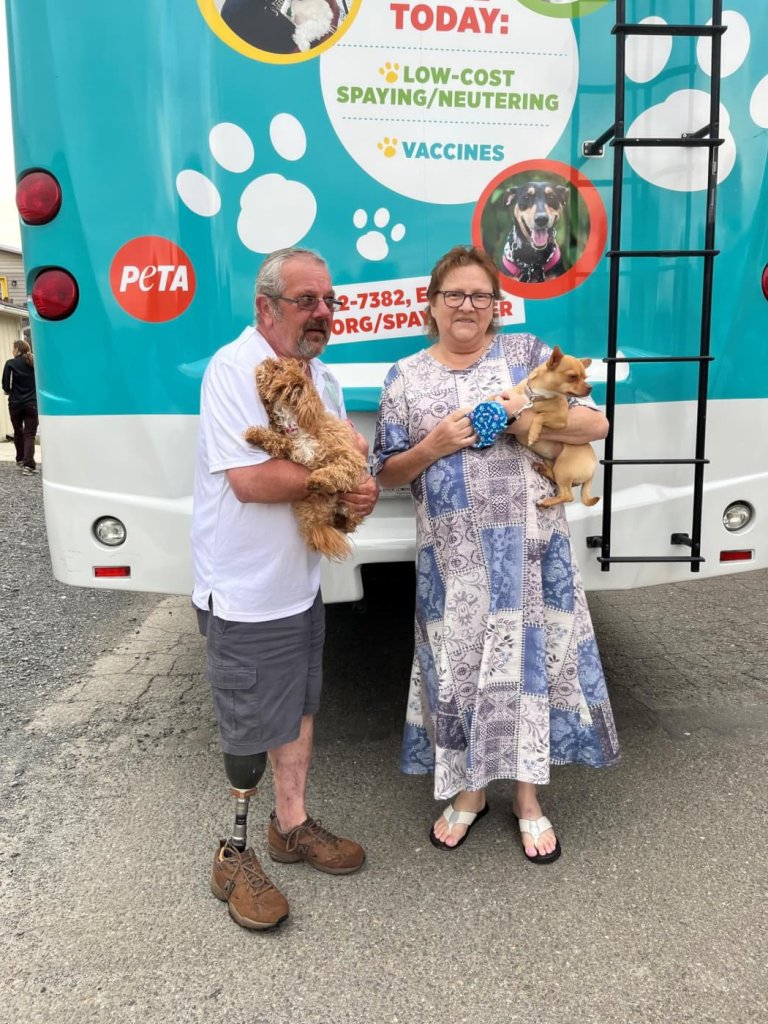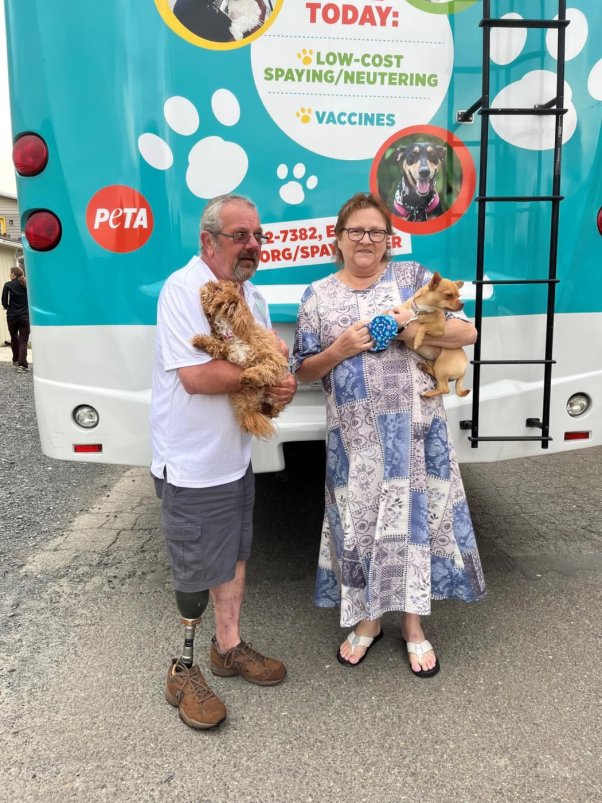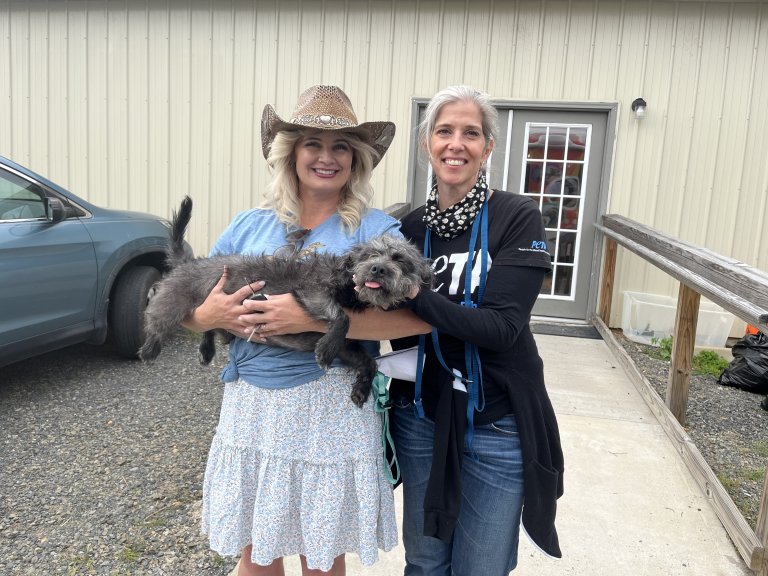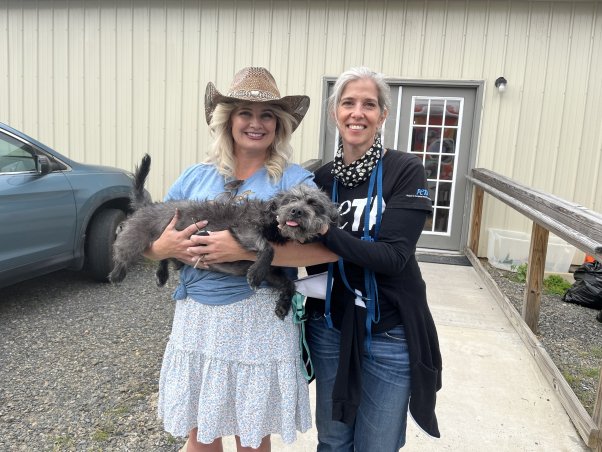 In addition to the vital care provided at the mobile clinics, PETA staff also delivered sturdy wooden doghouses to 20 dogs kept chained or penned outside, replaced heavy chains with light-weight tethers, gave dogs comfortable new collars, and discussed how important it is for dogs to live indoors with their guardians. We also secured the surrender of four unwanted puppies and transferred them to our sheltering partners at the Chesapeake Humane Society for a chance at adoption. And, of course, we also picked up their mother on the spot and had her spayed so that she wouldn't have additional litters!
In an epic two-day spay & neuter event, we improved the lives of 150 dogs & their guardians were so grateful ❤ pic.twitter.com/ebizMKDaAQ

— PETA (@peta) May 25, 2023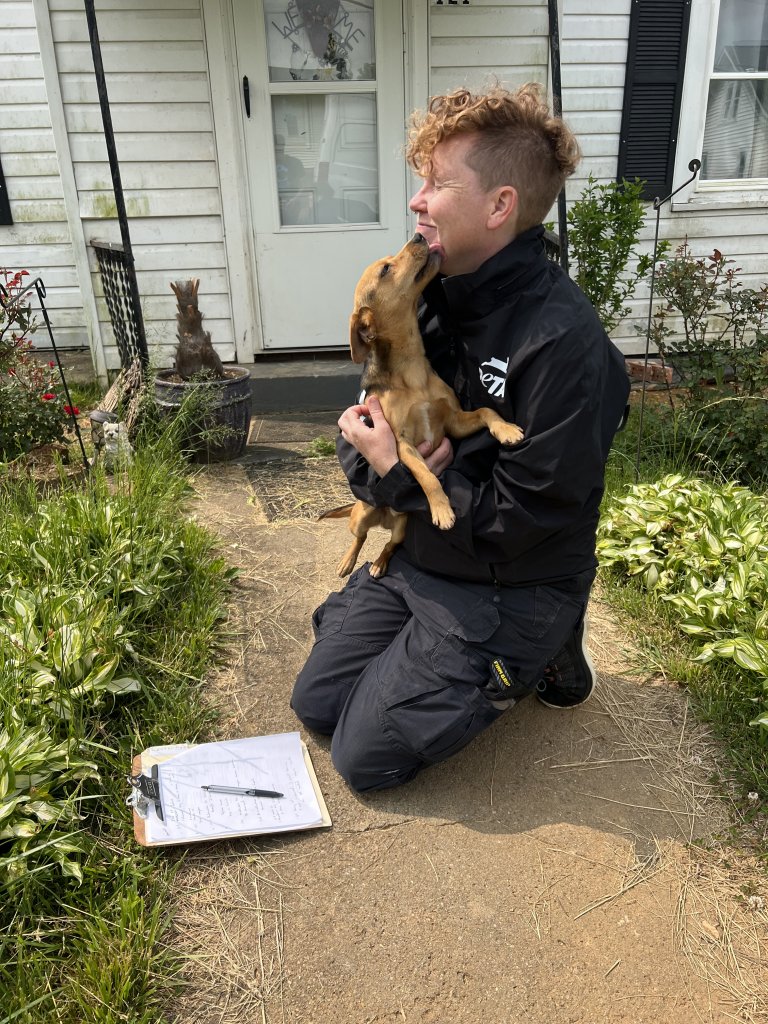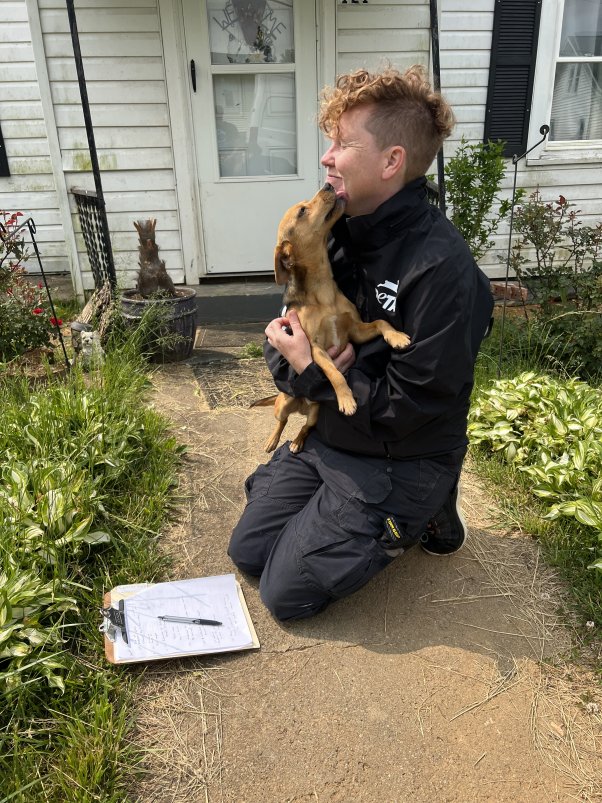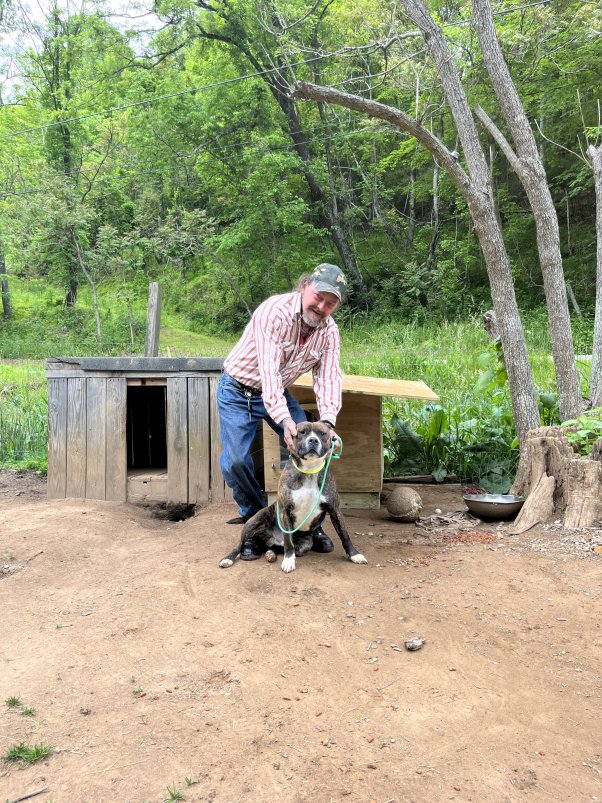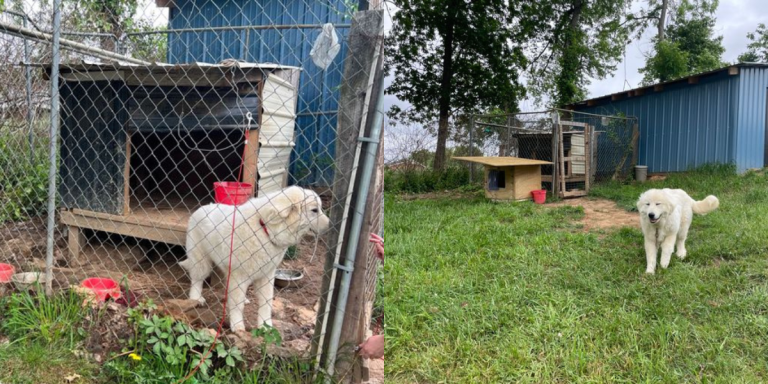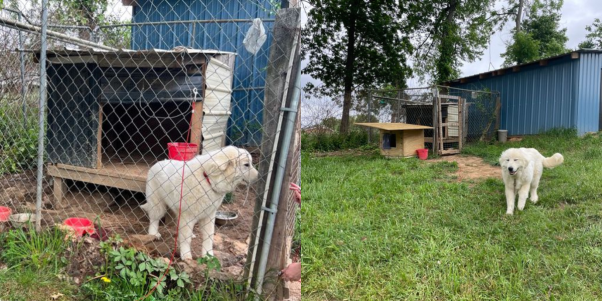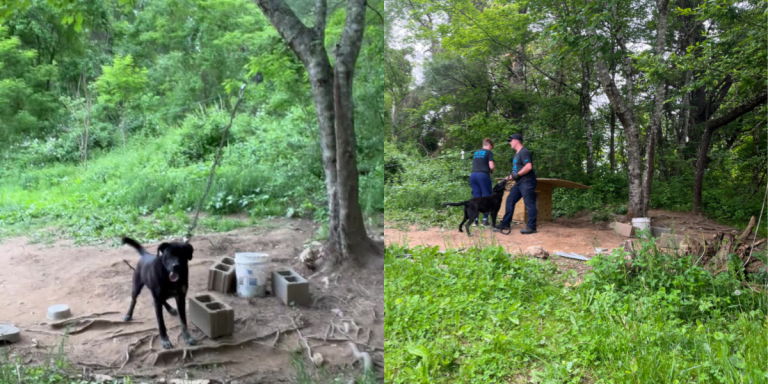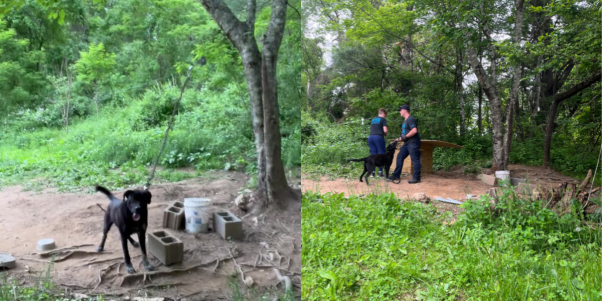 More Than 150 Animals Sterilized, But So Many More Need Help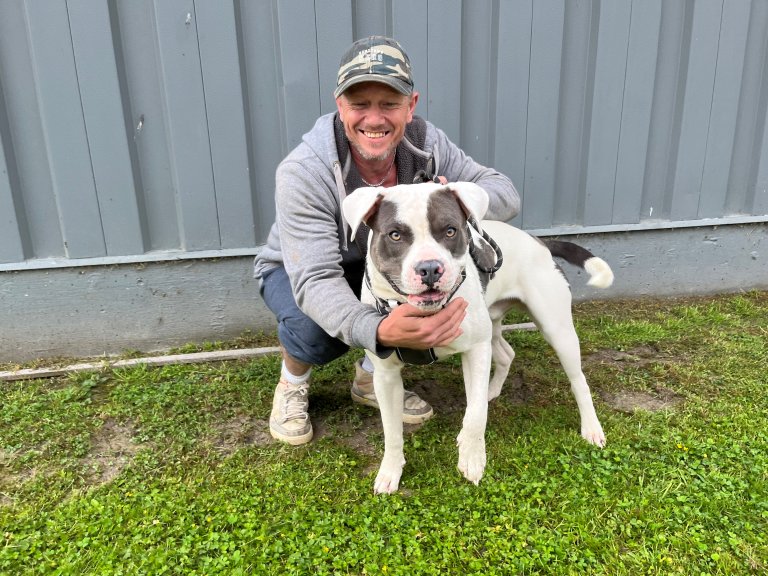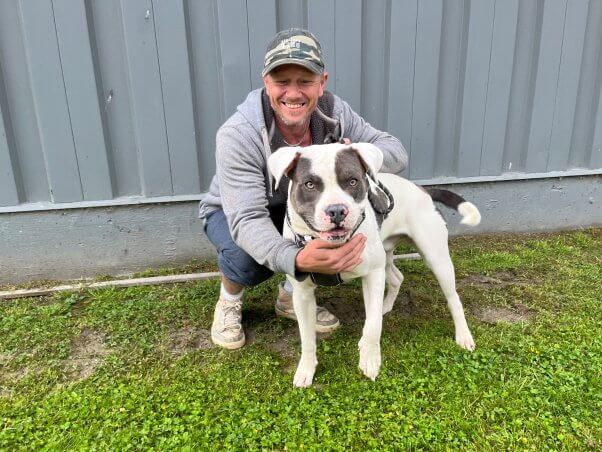 Unlike humans, dogs and cats can't do their own family planning. It's up to their guardians to make the responsible choice to have them spayed or neutered in order to help curb the companion animal overpopulation crisis, but sometimes resources aren't accessible or even available.
The demand for appointments at our temporary clinic in Galax was so overwhelming that there was a waitlist. Several factors are at play that are making the affordability of spay/neuter surgeries for Virginians more difficult, especially in underserved areas: the veterinary workforce shortage; inflation, which leads to rising service costs; and high demand. PETA is working to reduce the number of homeless animals while also helping to care for dogs and cats in need without putting financial strain on their guardians. To help us continue this vital service, consider donating to our Mobile Clinics Division: