In the wake of our undercover investigation into Professional Laboratory and Research Services, Inc. (PLRS), the U.S. Department of Agriculture (USDA) has issued a damning report confirming the appalling conditions inside the animal testing facility.
Federal inspectors found many dogs with acute and chronic ear and eye infections, diseased gums, and inflamed feet. Animals had cysts, loose teeth, matted hair, abrasions, and lacerations. Treated like inventory, one dog—identified as "DJK7″—had "severe right sided facial swelling. The swelling was almost causing her right eye lids to close together." Another dog—identified as "30649"—had "wide, shallow, full-thickness lacerations on each of [his or her] ear margins that were crusted over and appeared to be wounds from a couple of days earlier." Cages were rusty and had jagged edges, leaving some animals with lesions and sores.
When the USDA inspected the facility in July 2010, the inspector didn't notice any of these problems, even though our investigator documented the widespread suffering from day one.
The good news is that a week after we broke this case, the laboratory surrendered nearly 200 dogs and more than 50 cats, who are now recovering and will be placed in loving, permanent homes. The USDA's full investigation of our 70-page complaint continues.
But countless dogs, cats, and rabbits in laboratories are being force-fed experimental compounds and having chemicals rubbed onto their skin to develop and test products. Please speak out for all these animals who are suffering in silence.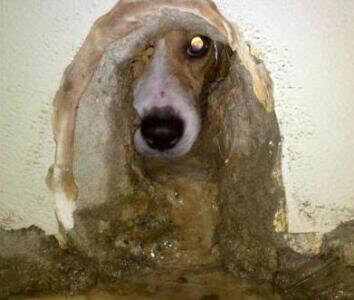 Written by Jennifer O'Connor