Innovative scientists like Peter Pôbiš of Slovak University of Technology in Bratislava are helping to end the use of animals in experiments. That's why PETA Science Consortium International e.V. recognizes these promising early-career researchers for their achievements and helps provide the training opportunities and support that they need.
The Science Consortium's early-career scientist awards are vital to ensuring that the next generation of toxicologists has the knowledge and skills needed to implement modern animal-free tests.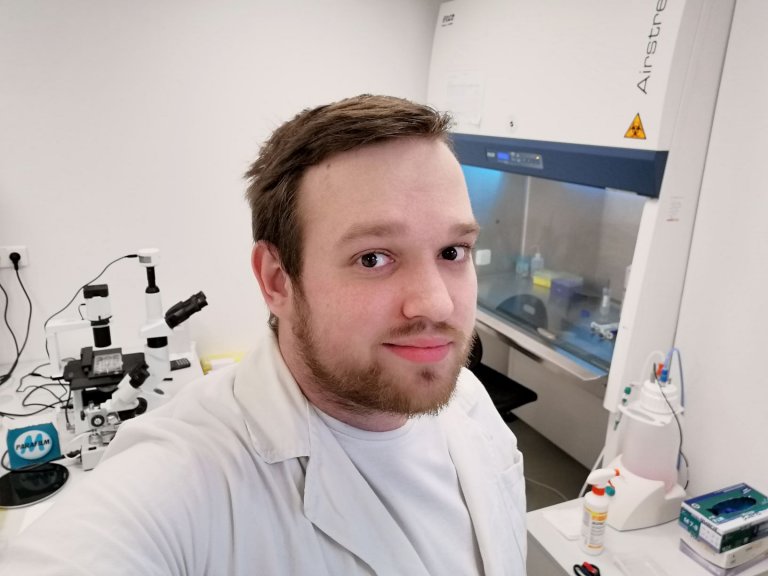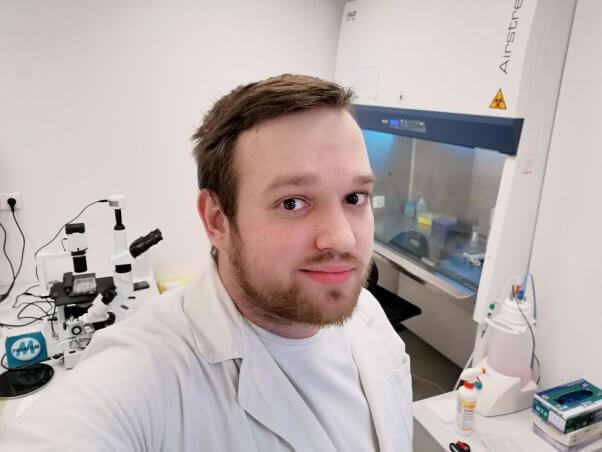 An Eye on the Future: Early-Career Scientist Peter Pôbiš Recognized for Cornea Presentation
The Science Consortium handed out an early-career scientist award to Peter Pôbiš in recognition of a poster that he presented at the European Commission's Joint Research Centre (JRC) Summer School on Non-Animal Approaches in Science.
At this year's virtual JRC Summer School, attendees explored the latest developments in the field of non-animal approaches. They listened to expert lectures and participated in interactive sessions.
Pôbiš was chosen by the Science Consortium for the poster that he presented on a 3-D model of the human cornea. He explained how his model works to determine how chemicals might irritate the eye without using animals.
This is the second early-career scientist award that the Science Consortium has presented to scientists attending the JRC Summer School.
Invest in a Future That's Free of Experiments on Animals
Overall, the Science Consortium and its members have donated millions of dollars toward improving and implementing non-animal test methods, including funding their development and validation as well as organizing free workshops, webinars, and training opportunities for scientists. These awards are the latest in a series of many awards granted by the Science Consortium to replace the use of animals in chemical tests with superior, animal-free methods.