UPDATE: Victory! As the Chief Saunooke Bear Park struggled, a private benefactor offered to purchase all of the bears. The park quickly accepted the offer and the bears were finally retired to a spacious sanctuary. Read more about the victory and how the bears are doing now here.
Originally posted January 31, 2013: 
Not since a pig farmer told our investigator, "Hurt 'em! There's nobody [who] works for PETA out here," have we recorded so many dumb statements on camera.
Yesterday, we told you how, following PETA's investigation, the U.S. Department of Agriculture fined Chief Saunooke Bear Park and suspended its exhibitor license. These are some of the conversations that helped land the bear abusers in hot water:
1. Bears Biting the Metal Bars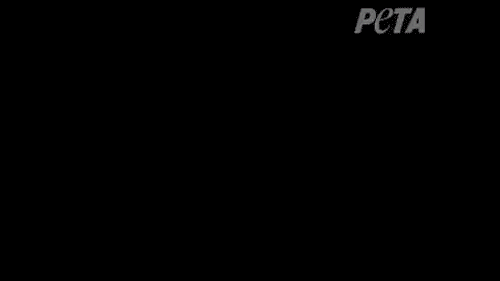 They know the bears are miserable.
2. Hiding Things From the USDA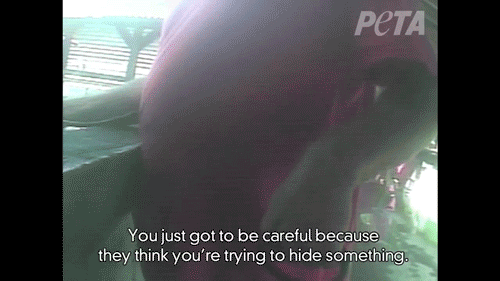 I'm sure the USDA loved this.
3. Not Feeding the Bears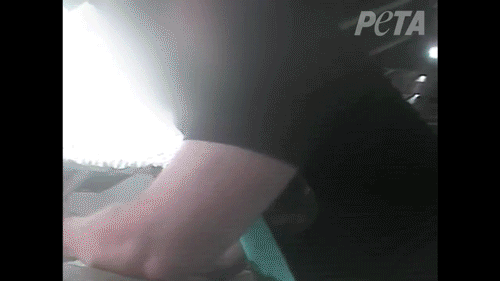 Jerks!
4. Eating the Bears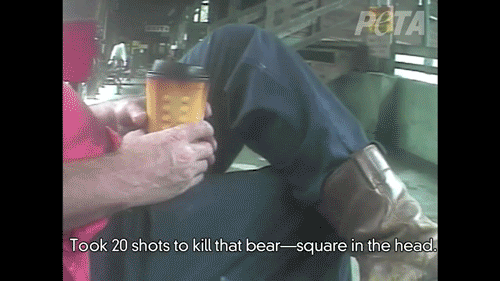 Whaaaaat?!
5. Discrimination Against Native Americans (Who Own the Park Land)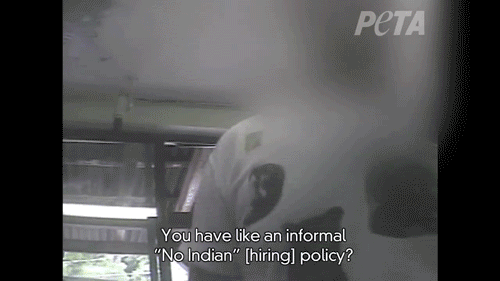 That must have gone over well with the landlord.
6. Your Questionable Work Ethic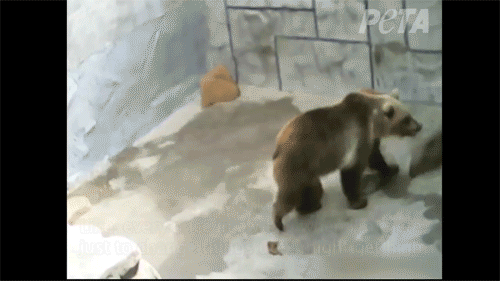 Things that don't go well together: impaired awareness and handling bears.
7. How to Treat a Lady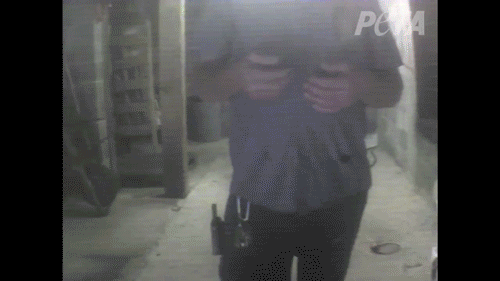 Susan's laughing now!
8. OK, so Now Pick Your Jaw Up off the Floor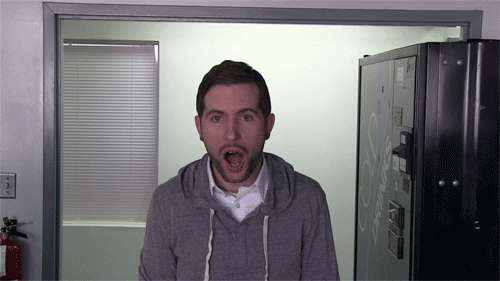 These guys are so dumb that they could get their own reality show.
9. And Take Action for Bears!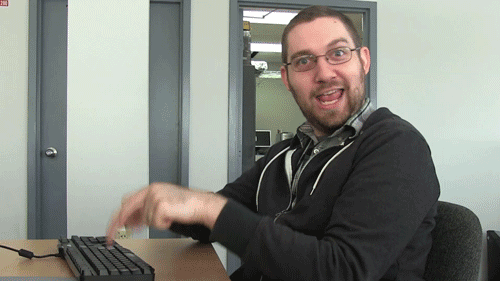 The bear pit has been indefinitely shut down, but we still need your voice to ensure that the animals are safe for good. Sign the petition to request that the USDA immediately confiscate all the bears from the Chief Saunooke Bear Park and place them in a safe, reputable sanctuary.