In a dumpster outside a Petco store in Fort Myers, Florida, a woman found dozens of animals tossed out—roughly 30 of whom were still alive, including about 20 fish and 10 shrimp.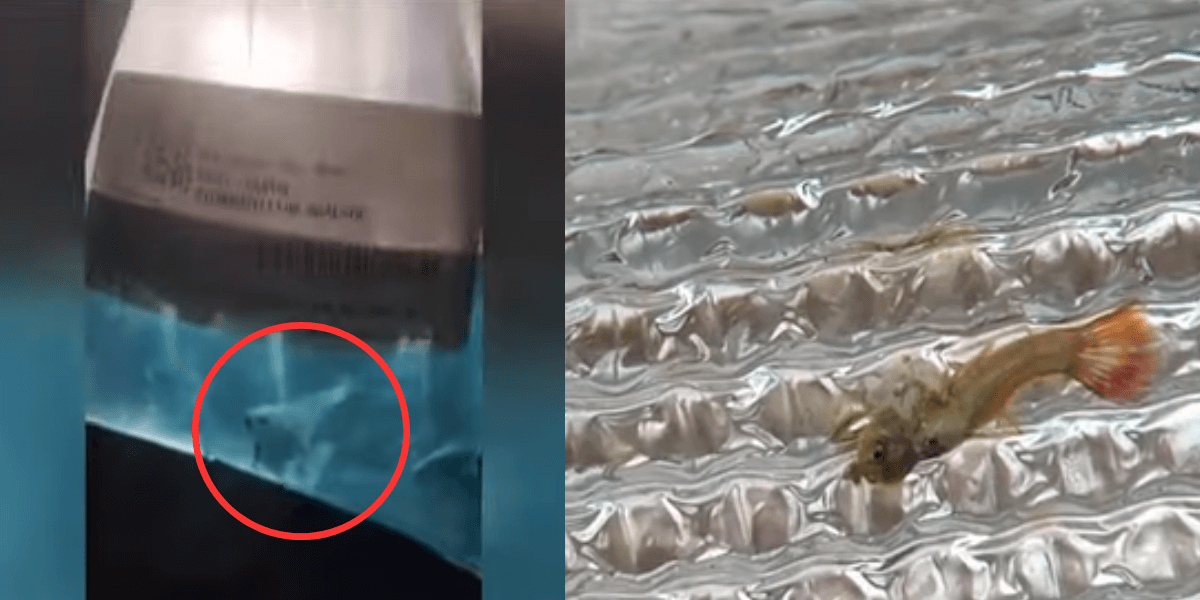 "They didn't even make it to the fish tanks inside of Petco. They just went straight from California, straight to the dumpster in Fort Myers," according to Sierra Brownlow, who posted a video of her findings on social media.   
About 20 fish were dead, according to Brownlow. One fish appeared to have been crushed to death. "One of the bags, it was clear that someone had just taken it and just stomped [on] it," she said.  
Brownlow also said that she was motivated to conduct her own search after watching a TikTok video of a parakeet being pulled out of a PetSmart dumpster. As shocking as her findings were, these incidents occur all the time at pet stores, which treat sentient beings as nothing more than commodities.  
PETA Has Exposed Widespread Suffering and Neglect of Fish at Petco Stores
A PETA investigation into more than 100 Petco stores across the country revealed the miserable conditions betta fish were kept in. Eyewitnesses found dead bettas in tiny cups of contaminated water. Others were left to suffer—they floated on their sides as they struggled to swim or suffered from bloat, and at one store, a fish's eyes severely protruded from their sockets.   
Multiple Petco employees admitted that the process of transporting bettas to stores is so stressful that the animals often get sick and die shortly after their arrival and that the small cups they're confined to make them susceptible to health problems.  
Dozens of shoppers have left reviews exposing the horrifying conditions for fish at Petco stores, noting that dead fish float in tiny containers among their own waste and that some fish appear to be infected with fungus. 
From severely neglecting animals to apparently discarding them while they're still alive, Petco has repeatedly shown that it doesn't care about the animals it sells.  
Never Shop at Petco
Animals sold at Petco stores are suffering, and they need your help. Please never buy anyone or anything from Petco or any other store that sells live animals. Also, tell the chain to stop selling animals by clicking the button below: