Meet Waylon. He is an Australian cattle dog. Cattle dogs are herding, not hunting, dogs, but that didn't stop an avid hunter from purchasing Waylon from a breeder in rural Virginia with the goal of training him to hunt.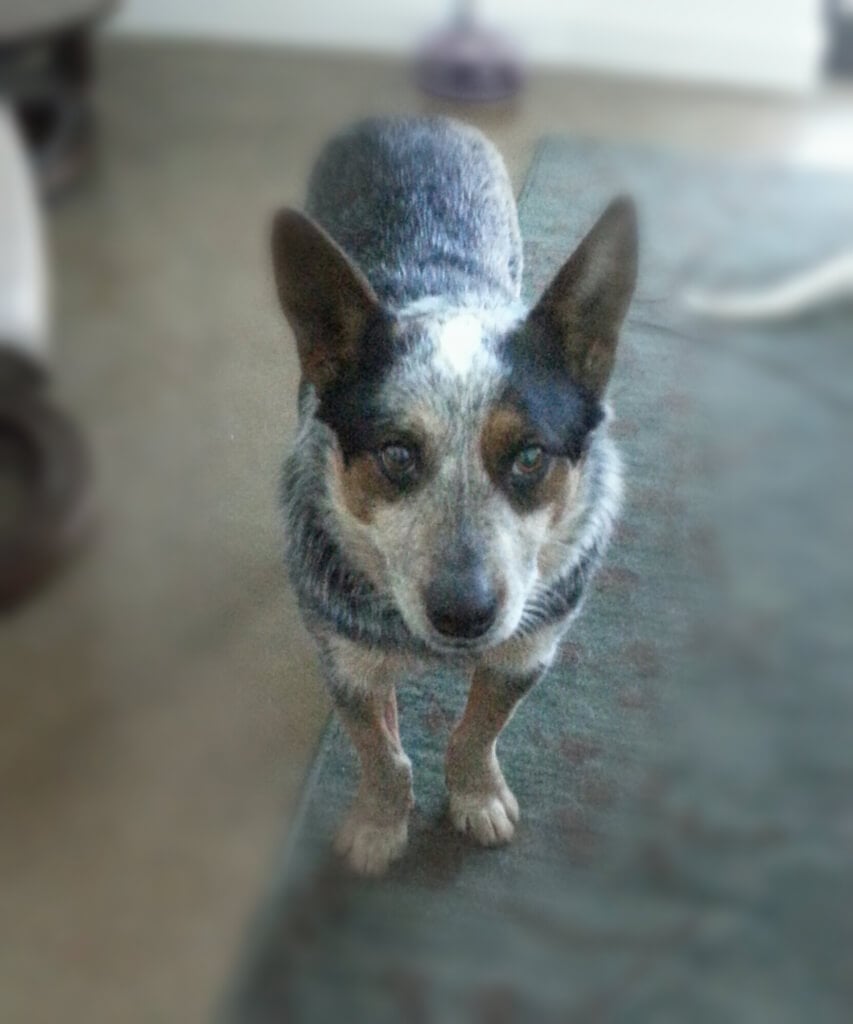 Like many hunting dogs, Waylon was confined to a cramped wire pen for the first year and a half of his life. He was never allowed indoors, never slept on a cozy bed. But one thing he did experience was the pain of having a rubber band wrapped around his tail in a crude attempt to "dock" it.
Eventually, Waylon's owner realized that Waylon wasn't ever going to hunt and returned him to the breeder. By then, Waylon's tail had become painfully infected. But instead of treating Waylon's injury, the breeder simply toted him to a swap meet, which is where Waylon was spotted by a kind woman. Appalled by his festering wound, she gained custody of Waylon and took him home, where he spent that night snuggled up in a cozy bed, probably for the first time in his life.
Realizing that Waylon's tail required extensive veterinary care that she couldn't afford, the woman called PETA. We took Waylon in, and after surgery was performed by our mobile clinic staff, he is now on the mend.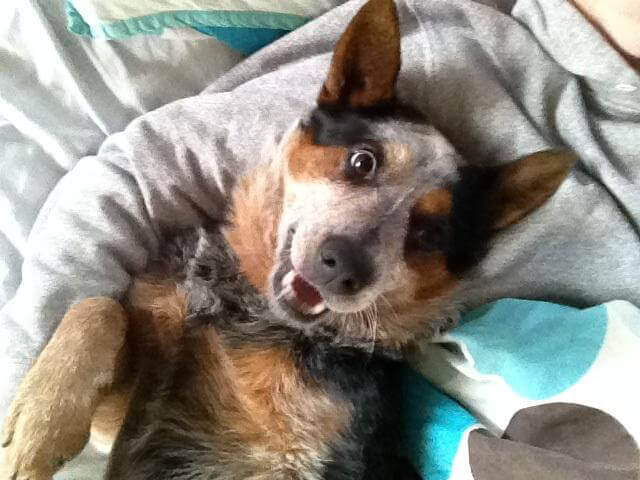 Waylon might not have much of a tail, but what little he has left wags with boundless enthusiasm. He's a "hugger" who will return affection by wrapping his paws around visitors' shoulders. Friendly, attentive, and well-mannered, Waylon never met a stranger and has even managed to win over—well, almost—the Sam Simon Center's resident cats, Marshall, Bubbles, and Brandi.
Has he won you over, too? If so, drop us a line at [email protected] to inquire about welcoming Waylon into your family.