Update (November 6, 2023): Earlier today, Tiger King villain and Myrtle Beach Safari operator Bhagavan "Doc" Antle pleaded guilty to conspiracy to violate the federal Lacey Act—which prohibits trafficking of illegally taken wildlife, including animals protected under the Endangered Species Act (ESA)—and conspiracy to launder money. According to the U.S. Attorney's Office, for each count, Antle faces a maximum penalty of five years in prison, a fine of up to $250,000, and three years of supervised release.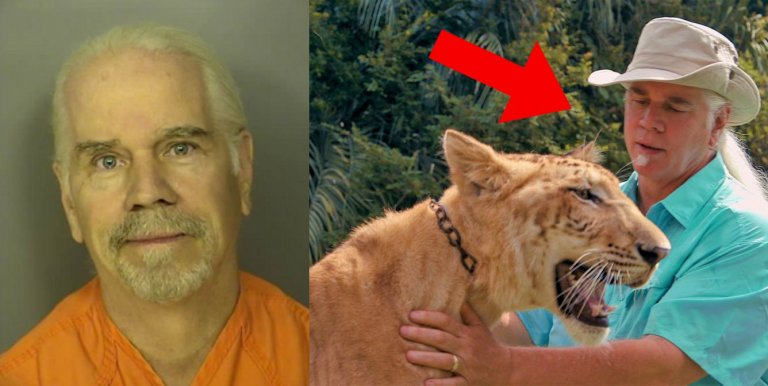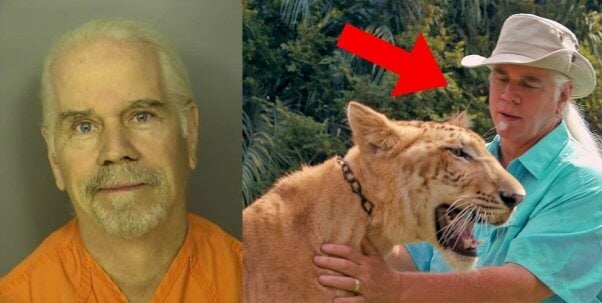 The new sentence Antle will receive for these charges will be in addition to his prior Virginia state court convictions that resulted in a $10,000 fine, a two-year suspended sentence, five years of probation, and a five-year ban on working with, trading, possessing, or engaging in other activities with non-native exotic wildlife.
PETA has sent an official complaint to the U.S. Department of Agriculture asking it to terminate the two federal Animal Welfare Act licenses that allow Myrtle Beach Safari to continue operating.
Antle is getting his comeuppance at last for violating the Lacey Act between September 2018 and May 2020 by directing the sale or purchase of two cheetah cubs, two lion cubs, two tigers, and a young chimpanzee—all of whom are protected under the ESA. He used bulk cash payments to hide the transactions and falsified paperwork to show noncommercial transfers entirely within one state. He also requested that payments for endangered species be made to his nonprofit so that they could appear as "donations."
Full justice will only be served when Myrtle Beach Safari's doors close permanently and the animals confined there are finally released to reputable facilities.
What Did 'Doc' Antle Do?
On June 16, Antle was convicted on two counts each of wildlife trafficking and conspiracy to commit wildlife trafficking by a jury in the Frederick County Circuit Court in Virginia. The charges came after the Virginia Attorney General's Office executed a search warrant at a now-defunct Virginia roadside zoo, Wilson's Wild Animal Park, after PETA alerted authorities that, among other issues at this facility, bears and tigers were suffering in extreme heat. Officials uncovered evidence revealing that Antle had illegally purchased endangered lion cubs from this roadside zoo, in violation of Virginia law.
Antle still faces multiple federal charges for his alleged involvement with a money-laundering scheme and the alleged wildlife trafficking of other animals, including endangered cheetahs and a chimpanzee. One of Antle's codefendants in the federal case, Moksha Bybee, recently pleaded guilty to cheetah trafficking. She was sentenced to one year of probation.
What Happens Next?
Antle's convictions in Virginia, Bybee's guilty plea in federal court, and years of animal mistreatment at Myrtle Beach Safari—including the facility's involvement in the traumatic process of tearing baby big cats, chimpanzees, and other animals away from their mothers so that they can be used in public encounters—make it clear that the U.S. Department of Agriculture must act without delay to terminate all federal licenses that keep this scandal-plagued roadside zoo operating.
PETA urges everyone who cares about animals never to visit roadside zoos and never to follow shady Instagram influencers, such as those from Myrtle Beach Safari, who exploit animals for profit.
What You Can Do for Animals in Roadside Zoos
PETA has been winning victory after victory for exploited big cats, including rescuing 22 tigers, lions, and tiger/lion hybrids from the shabby roadside zoo of Tim Stark (who also appears in Tiger King) and liberating 27 tigers from the notoriously cruel Dade City's Wild Things—and even shutting down both sleazy roadside zoos.
Nonetheless, our work to end the exploitation of animals isn't done!