Victory trudges through the barren streets of a ghost town in Ukraine, desperate for help. Painfully thin, the dog can barely be held up by her gaunt body, and her hair is coming out in clumps. She finds a dirty mattress in a forgotten building and collapses. It has been months since villagers—in a mad dash to escape falling bombs—left her behind.
She's exhausted, but sleep escapes her as her raw skin burns like fire. Spider-like mites bore into her pores, and the red mange leaves her in agony. She's at the end of her rope.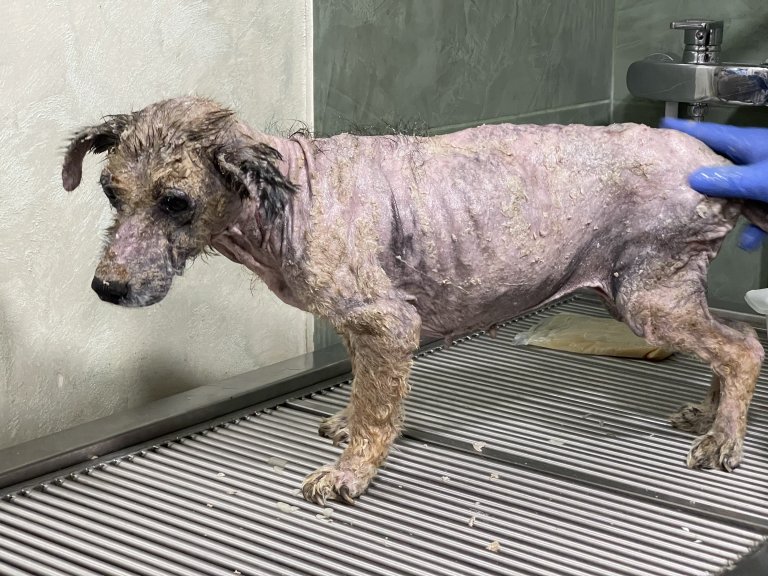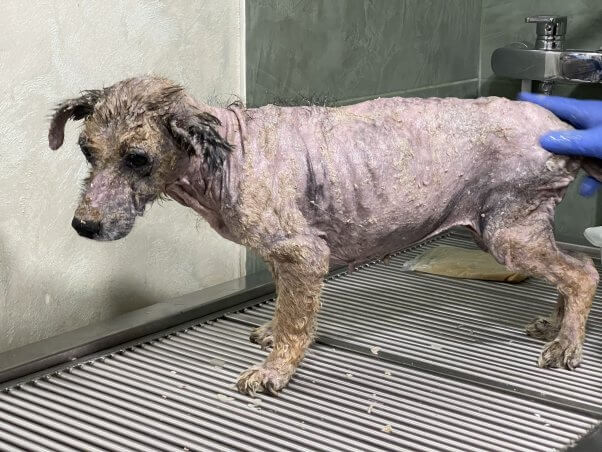 As the war in Ukraine grinds on, many dogs, cats, and other animals are facing similar horror stories—their malnourished bodies endure the stress of air-raid sirens, gunfire, and scarce food and water, leaving them more vulnerable to mange and other diseases.
Lada was at the end of her rope, too, as fleas jumped around her face and maggots ate away at her damaged, infected skin. She couldn't walk and was fading away in her own waste.
Grab the tissues—you can't miss this dog's story:
PETA-supported Animal Rescue Kharkiv also saved Victory's life. The lucky girl was given a second chance when the team found her while checking for animals like her in the abandoned village.
Today, thanks to intensive, around-the-clock care at the PETA-funded clinic in Kharkiv, Victory lives up to her name. Her coat is thick and shiny, and her once-inflamed skin is now healthy. She's grateful that illness and loneliness are no longer a part of her life.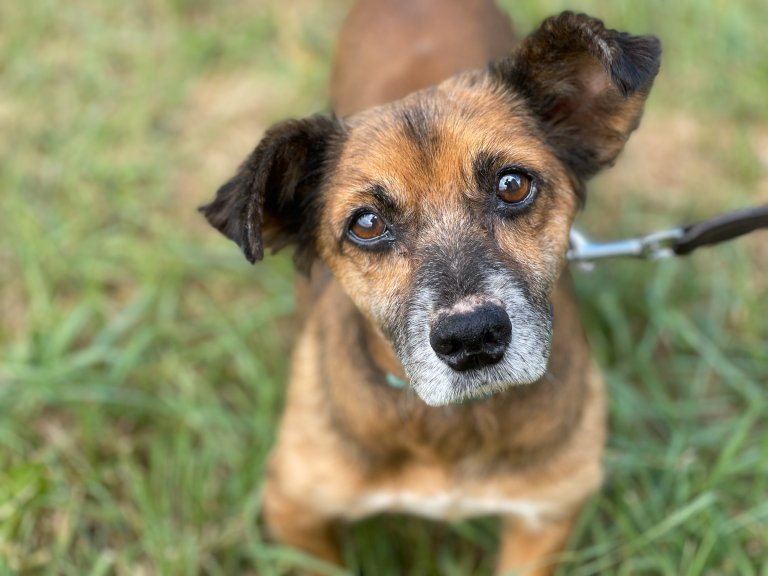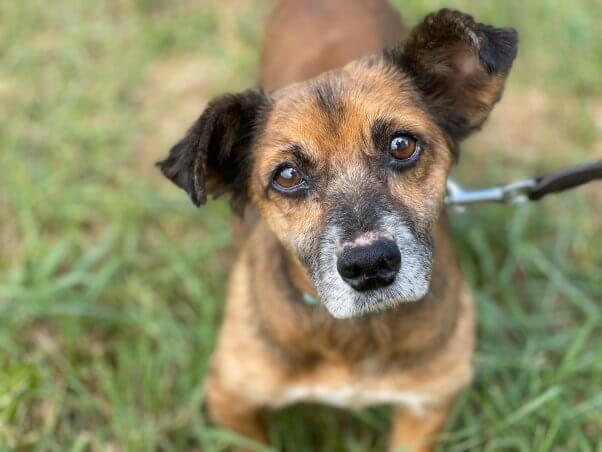 How You Can Help Animals Like Lada and Victory
Every contribution you make to PETA's Global Compassion Fund helps teams go on more rescue missions and help traumatized, injured, and abandoned animals. Please, give what you can today.