It looks like DJ Pauly D is DTF—Down to Feast (on vegan food). After he watched the game-changing documentary Forks Over Knives, Pauly tweeted, "Just Watched A Movie Called 'Forks Over Knives' Basically Changed My Life!" It isn't surprising, since we know that he likes staying in great shape and looking "fresh to death." PETA sent Pauly some swag to help him get started, including Vegan Cooking for Carnivores and a vegetarian/vegan starter kit. 
And model Ireland Baldwin is making her fridge as green as her namesake. After PETA tweeted that some Easter candy is made from "excretions of a beaver butthole," Ireland responded, "Well, @peta gives me another reason to commit to becoming vegan." Animal-friendly genes must run in the family: Her dad, Alec Baldwin, is a top-notch PETA supporter, and mom Kim Basinger is vegetarian. 
Pauly and Ireland weren't the only ones posting sweet tweets for animals this week: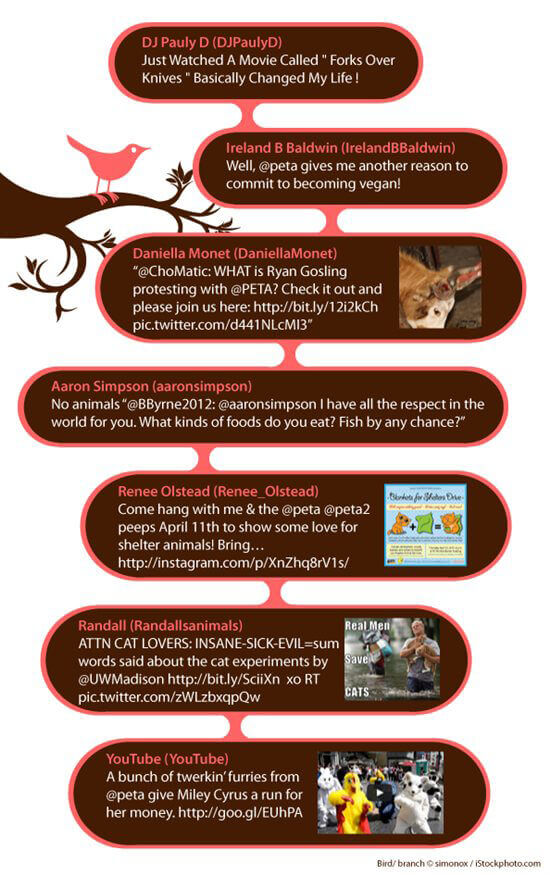 HLN's Morning Express host Robin Meade has also ditched meat. Maybe Jane Velez-Mitchell is helping her find her way to Veganville. 
Vegan funny lady Ellen DeGeneres will help audiences everywhere remember that fish are friends, not food, in her upcoming Finding Nemo sequel, Finding Dory.
And we'll leave you this week with an "Awww": a video of Pauly D's pal—and ours—Jay Sean hanging with his dog, Tyler. Yeah, buddy!
To keep up with what all your favorite stars are doing for animals, follow @PETA on Twitter.