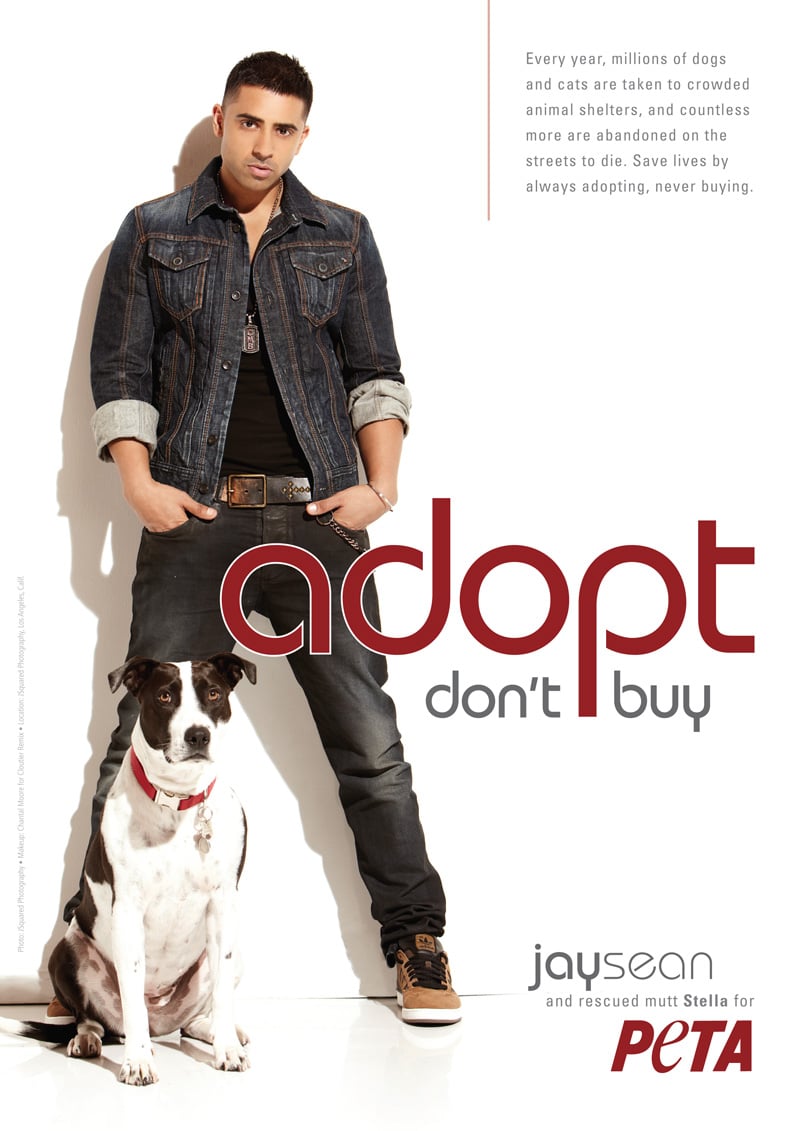 International music sensation Jay Sean is living the dream, touring the world performing hits from his multiplatinum albums for his legions of fans. But the most important thing that Jay wants his fans to know is that life is not a party for the 6 to 8 million homeless cats and dogs who enter U.S. animal shelters every year, half of whom are killed simply because of a lack of good homes.
Jay would love nothing more than to "freeze time" and find homes for every cat and dog in need, but the harsh reality is that new litters are being born every minute. And for every animal who is born, a home is taken away from an animal in an animal shelter.
Jay Sean shares his thoughts about animal adoptions, circuses, fur, and more—check it out:
Jay explains that although adoption is essential in order to curb the homeless animal crisis, it's also a lifelong commitment. Having an animal companion requires time, attention, money, and unwavering devotion. Spaying and neutering is also vital to help end companion-animal overpopulation. Join Jay and be part of the movement to help homeless animals by always adopting from your local animal shelter and never buying from a pet store or breeder.
You can also help animals by purchasing a PETA Present today. It's a gift that gives twice: once to help cats and dogs in desperate need and once to the family member or friend in whose honor you've donated!