In 2016, Oregon Health & Science University (OHSU) received more than $180 million in taxpayer money from the National Institutes of Health (NIH) alone. The U.S. Department of Justice (DOJ) believes that the primate research center at the university committed fraud in order to receive more than its share of federal grants, and the department has filed a lawsuit against OHSU to get the funds back.
The laboratory imprisons an astonishing number of primates—some 4,000—and has used them in questionable (and, in some cases, long-discredited) experiments, including separating infant monkeys from their mothers to induce psychological damage, forcing monkeys to eat lard, and addicting them to nicotine and alcohol.
The university's primate center has a long history of violations of federal animal-welfare regulations, including incidents involving monkeys who died of dehydration or experienced excruciatingly painful deaths after being injected with unapproved chemicals—as well as one in which nine monkeys escaped, putting themselves and the public in danger.
PETA has investigated the laboratory twice and documented that monkeys are terrorized by staff, denied veterinary care and pain relief, and driven insane by confinement to tiny, barren cages. Some have died as a result of stunning negligence, including one who was strangled by a chain and another who bled to death after laboratory employees removed a catheter from his vein and then failed to monitor him properly.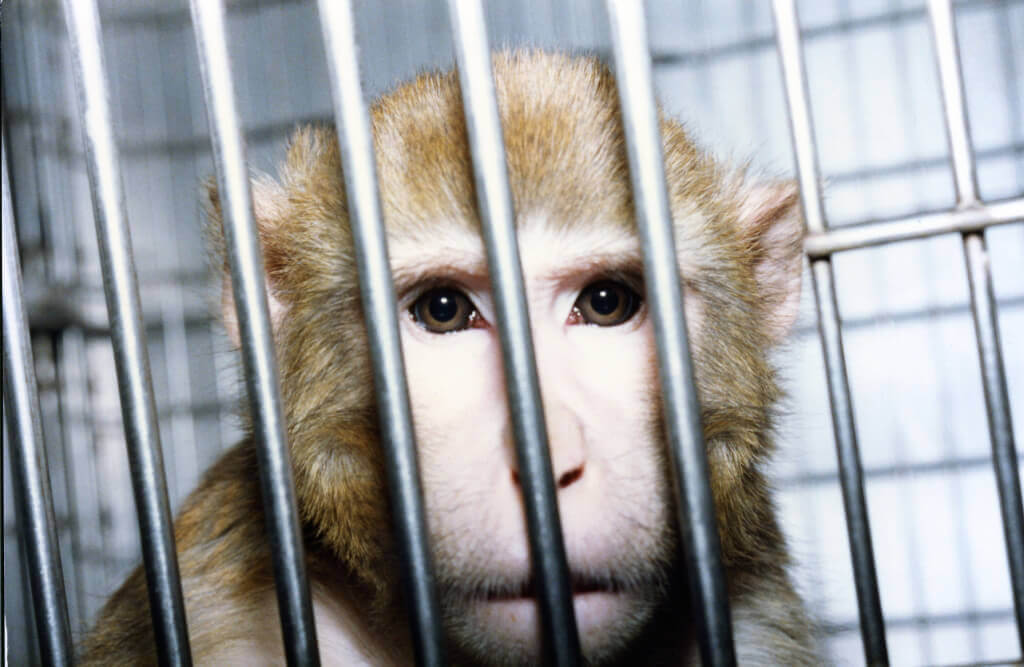 OHSU was fined nearly $12,000 by the U.S. Department of Agriculture (USDA) in 2012. In 2014, the USDA issued an official warning to the facility for death and injury resulting from failures in veterinary oversight. Earlier this year, the agency issued another warning based on the finding that a monkey had died after becoming entangled in a chain.
PETA is calling on the DOJ to investigate the primate center's use of funds to harm monkeys in studies that are highly unlikely to benefit humans.
What You Can Do
These allegations follow last week's USDA lawsuit filed against Shin Nippon Biomedical Laboratories (SNBL), a primate dealer and contract-testing laboratory. Primate experimentation needs to end now. Urge NIH to cancel the permit that allows SNBL to receive federal contracts.