The Mobile Zoo's history of systemic neglect is contemptible.
The Wilmer, Alabama, hellhole has been cited before by the U.S. Department of Agriculture (USDA) for keeping animals in unsafe, dilapidated cages piled with rotten food and filth and for denying them veterinary care. Many of the citations were the results of inspections prompted by PETA complaints.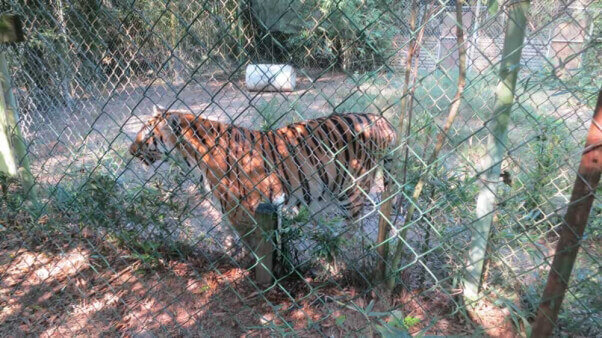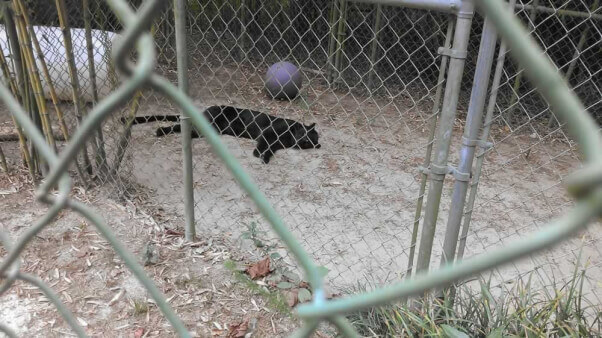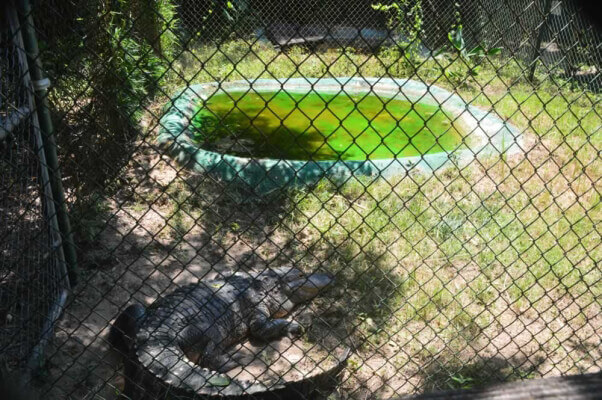 Even after the USDA filed a lawsuit against the roadside zoo for a mile-long list of alleged violations of the federal Animal Welfare Act, the facility continues to rack up citations for keeping animals in dangerous and dirty conditions.
According to the USDA's recently released September 21 inspection report, a primate enclosure was littered with dried, old feces and there was excessive waste in the bobcat and Patagonian cavy enclosures. The latter also had a strong urine odor.
Decaying food was found inside tiger and prairie dog enclosures, which could create a disease risk, while rotting wood was found in tiger, leopard, and bear dens. Prairie dogs were also exposed to sharp wires.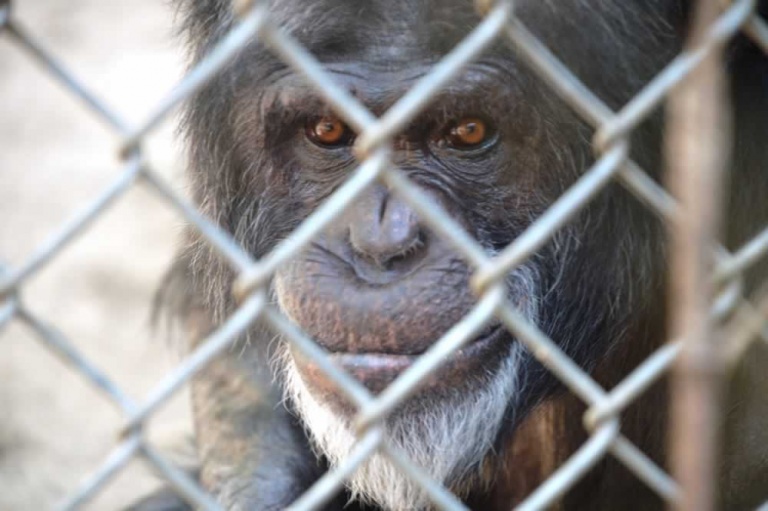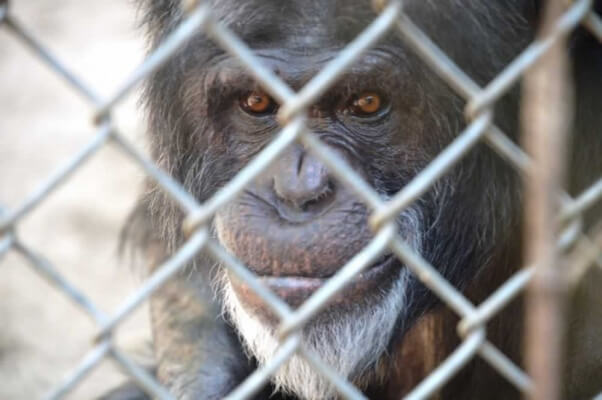 Earlier this year, PETA sued The Mobile Zoo over its treatment of a chimpanzee named Joe, alleging that he suffered in solitary confinement for nearly two decades in violation of the Endangered Species Act. He finally got his freedom in April when he was moved to the lush Save the Chimps sanctuary in Fort Pierce, Florida.
The Mobile Zoo should be closed, and the animals should be sent to reputable sanctuaries—but it's still going about its sordid business. That's where we come in: Hit this  dump where it hurts—in the wallet. As long as people keep buying tickets, animals will suffer.
What You Can Do
The next time you pass a roadside zoo, keep driving. And tell your family and friends why they should, too.