Tomorrow is National Pet Memorial Day, a time to honor the animals with whom we have shared our lives and love. We gave them a home, and in return, they gave us their all.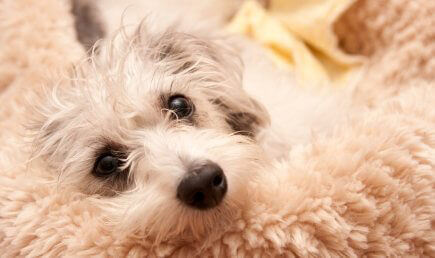 © Andrew Helwich | iStockPhoto.com
Looking for a way to memorialize your best friends past and present? You could do something kind for animals who haven't had the good fortune to be cherished by someone like you. For example, you could offer to take a lonely chained dog for a walk and offer him or her treats and toys. Or you could volunteer at your local humane society or spay-and-neuter clinic. In these economic tough times, animal charities are struggling and would welcome a donation in your animal's name.
You could also post an online remembrance of your beloved animal companions on PETA's True Friends Memorial page. Tribute pages can include stories, pictures, and videos and are easily linked to blogs, websites, and social-network profiles. People can view the tribute to your animal and make a donation in their honor that will have a lasting impact and improve the lives of not-so-lucky animals.
Written by Michelle Sherrow