Covance, the world's largest contract testing laboratory, has once again proved that it's a chronic and brazen violator of federal animal-welfare laws. The U.S. Department of Agriculture (USDA) just issued the company yet another fine, this one for $31,500, after 13 macaque monkeys died of hyperthermia in two separate incidents when no one noticed that thermostats had malfunctioned, causing the rooms to overheat.
Their deaths appear to be business as usual for Covance, which imports thousands of monkeys into the U.S. each year to be experimented on and breeds more dogs for experiments than any other company. The government also cited it for other serious violations of the federal Animal Welfare Act, including ordering monkeys to be transported without rest or water and despite malfunctioning air conditioning and denying them needed veterinary care.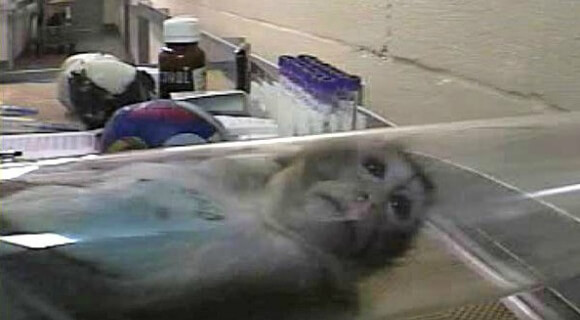 In 2005, Covance paid a fine of $8,720 as a result of PETA's eyewitness investigation that revealed that workers screamed at, hit, and choked terrified monkeys. They denied the animals veterinary care, slammed them into cages, and sprayed them with pressurized hoses.
And Covance still hasn't cleaned up its act. The USDA's latest inspection found that workers shoved monkeys into cages next to power cords and plastic bags that the animals could easily have grabbed and been injured or killed by.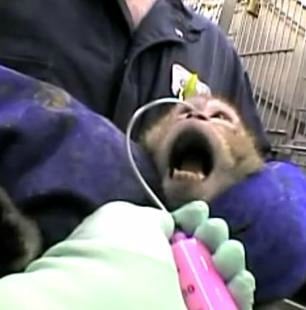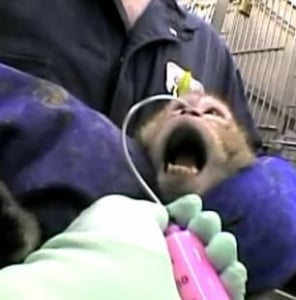 What You Can Do
Make it harder for Covance to get its hands on primates to use and abuse. Tell Air France to stop shipping primates to laboratories today.