UPDATE: PETA members aren't just showering on the sidewalks in Brazil—they're also rotating around the Olympic venues. Painted to look like Mother Earth, they're encouraging people to go vegan to help stop animal suffering, cut greenhouse-gas emissions, save the rainforest, and conserve water.
© Brazil Photos
Spectators have been seeing a lot more than athletes at the Olympic events this year: PETA's bathing beauties recently stripped down and sudsed up on a São Paulo, Brazil, sidewalk in order to call attention to the massive amount of water wasted by the meat, dairy, and egg industries.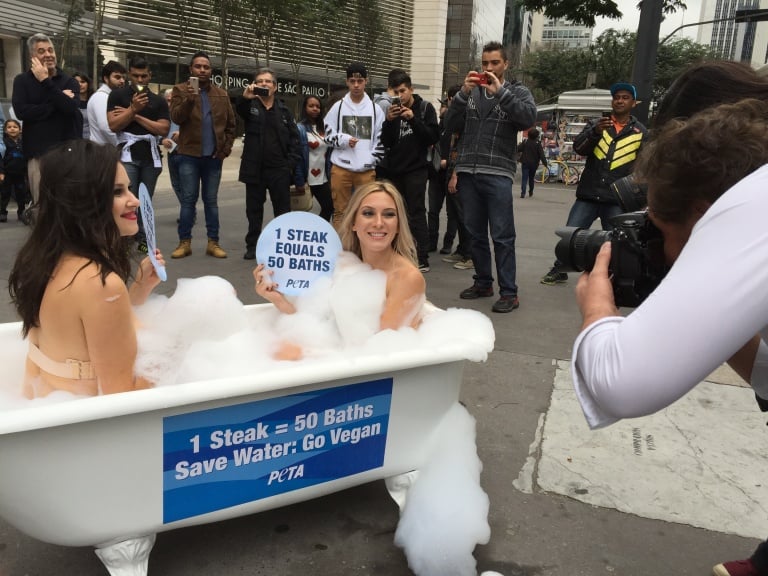 PETA's bathing beauties stole the show in Rio de Janeiro, too. They bathed in public to show people that going vegan is the best way to save water—since you can conserve approximately 829,000 liters of water a year just by going vegan.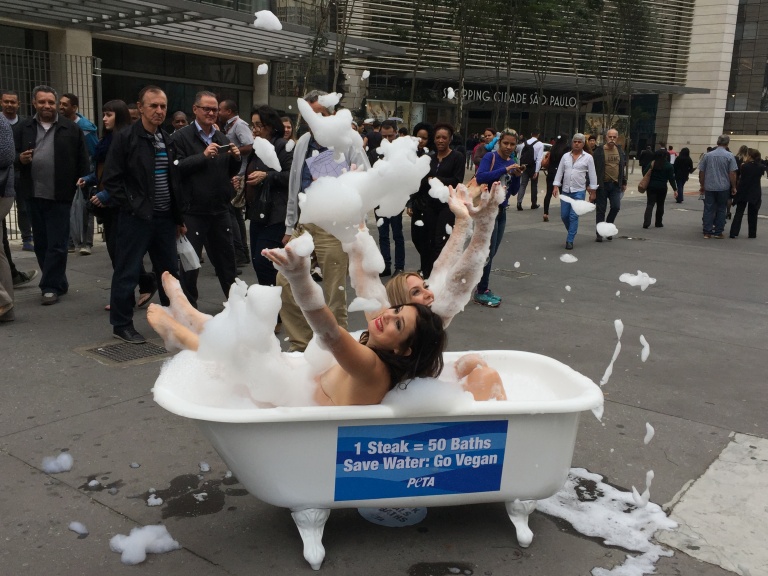 If you haven't already done so, please be a good sport and go vegan.