It's a good thing Washington, D.C., is one of the most vegetarian-friendly cities in the country, because New Jersey just elected Newark mayor and PETA Sexiest Vegetarian Celebrity nominee Cory Booker to the Senate! We're betting that on Cory's watch, special interests such as big ag are going to have a hard time getting bills pushed through that allow animals to be abused. This is, after all, the mayor who was so moved by the story of a tortured pit bull that he set out to build a state-of-the-art animal shelter in the dog's honor, rescued a dog during freezing-cold weather, saved another dog who was left outside in a tiny cage in the rain, and ate vegetarian on food stamps for a week. If government officials want to cut the pork, we think they've found their man.
David Shankbone
/
cc by 3.0
In other celebrity news:
Cher is bashing Ringling Bros. and speaking up for the circus's abused animals. When a fan tagged Cher in a Twitter post asking people not to support Ringling, she responded that "THEY SHOULD B PUT IN JAIL 4 ALL THE PAIN THEY'VE PUT THEIR ANIMALS THROUGH."
And loads of stars took to Twitter to express their disgust at Macy's for allowing SeaWorld to put a float in the Thanksgiving Day parade. Krysten Ritter, Courtney Stodden, Patricia De León, Christian Serratos, Joanna Krupa, Mayte Garcia, Shanna Moakler, Elisabetta Canalis, Shandi Finnessey, and many more tweeted PETA's action alert urging Macy's not to glorify the imprisonment and torment of marine mammals.
Elsewhere on Twitter, Bill Gates was lauding Beyond Meat, Memphis May Fire's Matty Mullins was pumped about his new peta2 ad, and Ricky Gervais was making us laugh in typical Ricky Gervais fashion: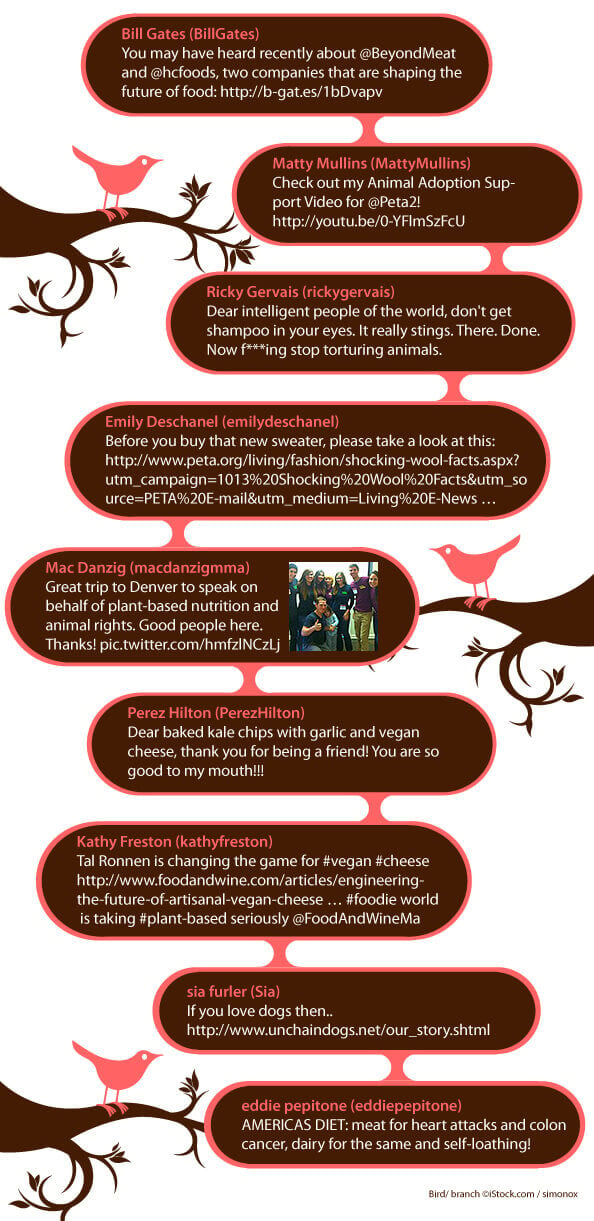 After voicing their avian characters in Free Birds, Amy Poehler, Owen Wilson, George Takei, and Carlos Alazraqui are rethinking what they'll be eating this Thanksgiving. The funny film's feathered stars travel back in time to get turkey off the menu at the first Thanksgiving and save their species. The actors were so moved by the experience of putting themselves in the birds' place that Carlos even remarked, "Maybe I can do a little Tofurky this year." We can't help but wonder if Free Birds star Woody Harrelson, a longtime vegan and animal advocate, helped plant the compassionate seeds in his costars' minds.
Congrats to new mom Lea Michele! Lea happily introduced the world to her new rescued pup, Pearl, a Pomeranian mix, in a Twitter post that read, "Today I would like to introduce you to Pearl. She's 8 years old and is my new little love.. Welcome Pearl!" PETA sent Pearl a basket of treats and toys to help her get settled into her loving new home.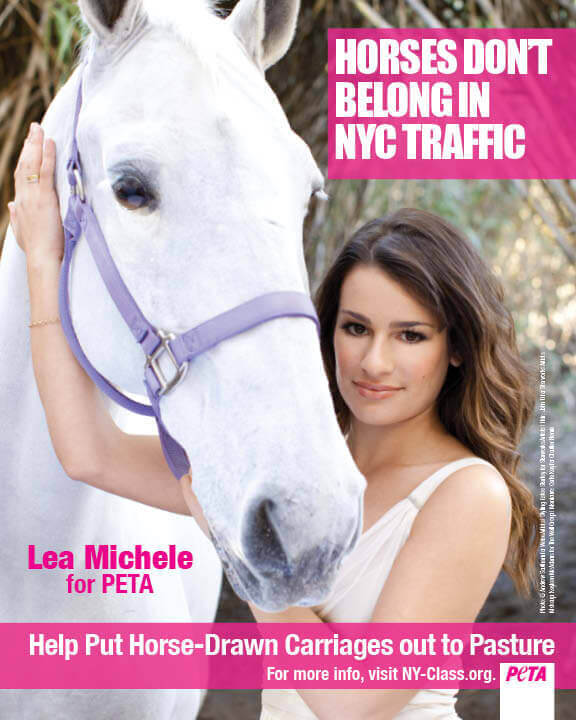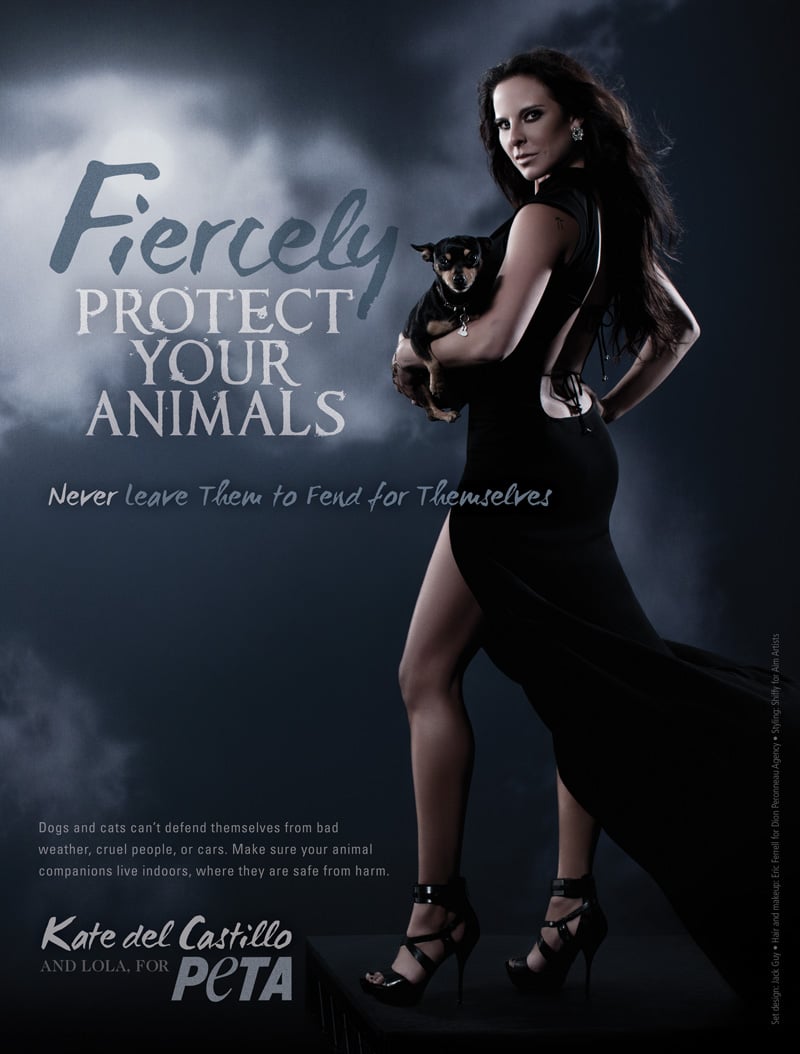 To keep up with what all your favorite stars are doing for animals, follow @PETA on Twitter.