Following talks with PETA, the Columbia Sportswear Company—one of the largest active-lifestyle apparel and footwear companies in the world—is alpacking up its alpaca-derived items and has become the latest company to ban alpaca fleece. The ban will apply across its Columbia, PrAna, Sorel, and Mountain Hardwear brands!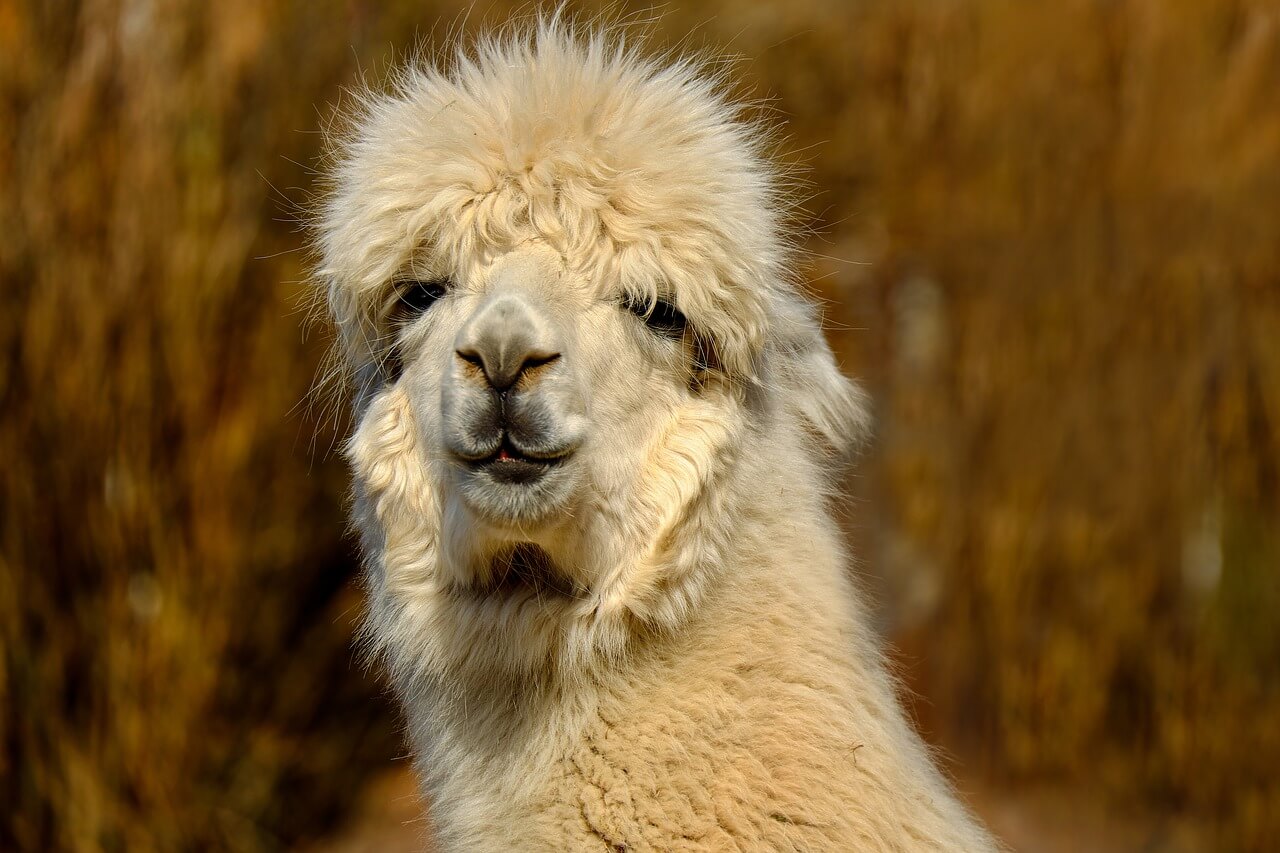 Here's Why Companies Are Banning Alpaca Fleece
Columbia's ethical and environmentally responsible decision comes on the heels of a PETA exposé of the world's largest privately owned alpaca farm, in Peru, that documented workers violently hitting, kicking, and slamming alpacas (some pregnant) onto tables and strapping them tightly by the legs into a restraining device resembling a medieval torture rack. Their legs were then stretched in opposite directions, nearly wrenching them out of their sockets. Workers sheared the animals roughly and carelessly, leaving them with gaping, bloody wounds that they crudely sewed shut.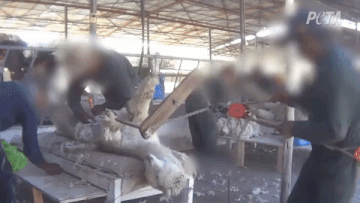 The animals cried out, spit (a typical response to distress), and vomited in fear as workers grabbed them by the ears. Now, alpacas will no longer be used for profit by Columbia.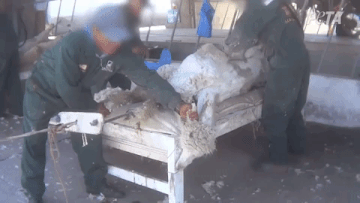 Stealing wool from these docile, gentle, curious, and social animals is not a victimless crime. Just as the wool industry slaughters sheep, the dairy industry slaughters cows, and the egg industry macerates male baby chicks and slaughters their mothers, the alpaca-fleece industry slaughters alpacas who are no longer wanted for their coats.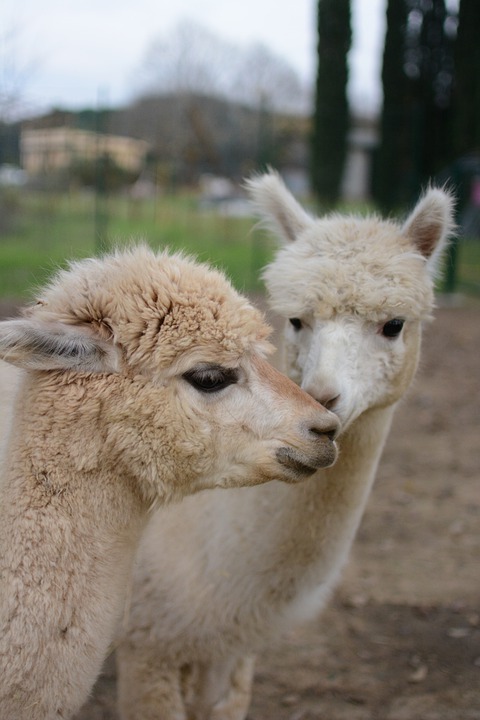 Columbia joins a growing list of companies—including ESPRIT, Marks & Spencer, Overstock.com, UNIQLO, and Valentino—that have banned alpaca fleece following PETA's unprecedented exposure of the cruel industry. But some companies are still knowingly profiting from the torment, mutilation, and slaughter of these gentle animals. Please urge Anthropologie to stop selling alpaca fleece immediately.