Big news! After PETA stepped in to show high-end fashion company Chico's FAS, Inc., that alpacas suffer for clothing and accessories, it stepped up and confirmed that it will stop sourcing alpaca fleece for its brands (Chico's, White House Black Market, and Soma) by 2022. The victory will help prevent countless gentle, curious, and social alpacas from being mutilated, abused, and killed by this cruel and environmentally destructive industry.
To celebrate this decision that recognizes alpacas as individuals who should never be used for sweaters, everyone at PETA is raising a glass to Chico's FAS!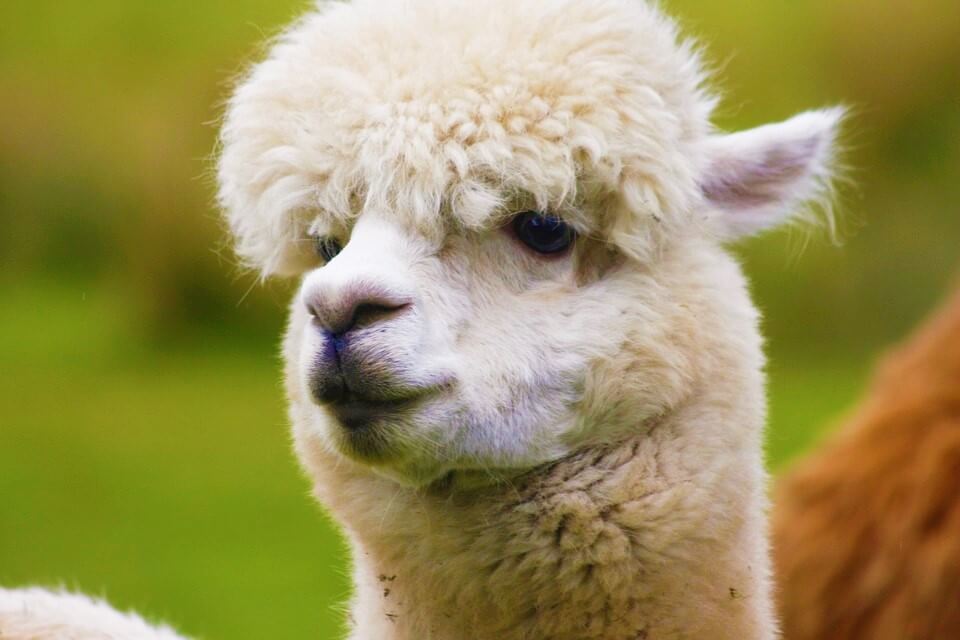 PETA Is Ending Alpaca Abuse One Victory at a Time
After a first-of-its-kind undercover PETA investigation into one of the world's largest alpaca-fleece producers revealed that crying alpacas were shorn so roughly that many vomited in fear or were cut open and left bleeding from deep wounds, we persuaded loads of brands and retailers—currently, 80—to make the compassionate decision to ban alpaca fleece.
Here's our full list of brands that have banned it, from top lingerie retailer Victoria's Secret to high-end designer Valentino:
Aldi
Ann Taylor
Barbour
Cacique
Chico's
Colovos
Columbia
Comptoir des Cotonniers
ESPRIT
Express
GU
Helmut Lang
HOKA
Hunter
JackRabbit
J Brand
Journeys
Johnston & Murphy
Koolaburra
Lands' End
Lane Bryant
Little Burgundy
LOFT
Lou & Grey
Maison Numen
Mark and Graham
Marks & Spencer
Matalan
Mountain Hardwear
New Look
Next
Overstock.com
Parker
Pottery Barn Teen
PLST
Pottery Barn
Pottery Barn Kids
prAna
Princesse tam.tam
Rebecca Taylor
REI
Rejuvenation
River Island
Sanuk
Schuh
Smith & Caughey's
Soma
SOREL
Talbots
Ted Baker
Teva
Tom Tailor
UGG
UNIQLO
Valentino
Victoria's Secret
Vince
west elm
White House Black Market
Williams-Sonoma
Williams Sonoma Home
Alpacas Are Abused and Killed for Their Fleece
PETA's investigation into the world's largest privately owned alpaca farm in Peru, Mallkini (which supplies Anthropologie), shows that workers slammed alpacas—some of whom were pregnant—onto tables. They tied the animals tightly by the legs into a restraining device reminiscent of a medieval torture rack and pulled hard, nearly wrenching their legs out of their sockets.
Terrified of being pinned down, the animals spit, cried out, and vomited in fear as shearers grabbed them by the ears, stole their fleece, and dropped them to the concrete floor. Their cuts were then crudely stitched up with needle and thread, and none were given adequate pain relief.
https://www.facebook.com/official.peta/posts/10158879911289586
Using animals for fashion is speciesist. Humans have no right to intimidate, beat, or kill sheep, angora rabbits, or alpacas for wool or fleece. With so many sustainable vegan fabrics that people can wear instead, there's no excuse to steal the skin off animals' backs.
Vegan Fashion: How to Replace Wool
Take Action for Alpacas
While many brands, including Columbia Sportswear and UNIQLO, have banned alpaca fleece, there are still a few holdouts that have yet to come around. Take action for these gentle animals by telling Anthropologie to drop its alpaca-fleece items immediately. And as always, check tags and be sure to buy only vegan fashion and home furnishings.