The Dolphin Marine Conservation Park (DMCP)—a marine park in Australia—is one of the latest facilities to embrace the idea of a seaside sanctuary and make SeaWorld look stubbornly foolish at the same time.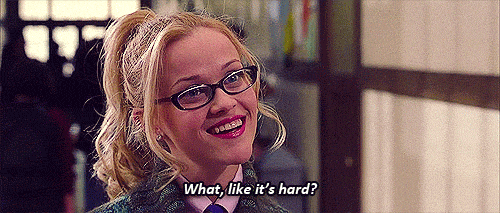 DMCP and two animal rights groups are setting aside their differences and joining forces for the benefit of Zippy (32), Bella (15), and Jet (11). These three bottlenose dolphins are currently housed at the Australian marine park, which has seen some harsh effects of COVID-19-related closures.
"They were our nemeses in the past," Terry Goodall, the managing director of the marine park, reportedly said of Action for Dolphins and World Animal Protection, the two groups working with the park on proposing the seaside sanctuary, which would be a sectioned-off area of the Coffs Harbour International Marina in New South Wales, Australia. "Now we are holding hands and walking down the road together, trying to solve the problem. It's just a complete and utter turnaround. We don't agree on everything, but we agree on the wellbeing of the dolphins."
Animal rights activists and dolphin zoo set aside enmity to collaborate on sea sanctuary https://t.co/Hwe61FbAAq

— Guardian Environment (@guardianeco) June 14, 2020
Jordan Sosnowski, advocacy director of Action for Dolphins, agreed that the alliance is a "very unique collaboration." And for a group dedicated to helping dolphins, it's appears to be a welcomed partnership. "A sea sanctuary … will allow the animals to live in the ocean and have a lot more autonomy, whilst still ensuring they are looked after and fed by caregivers," Sosnowski pointed out. (The animals were born in captivity and therefore can't simply be released into the open ocean.) Her group is the same one that sued the Japanese government over the legality of the Taiji slaughter, during which a reported 740 dolphins were either taken captive or killed.
In their Coffs Harbour sea sanctuary, Zippy, Bella, and Jet would no longer be forced to perform meaningless tricks in cramped tanks and instead would get to live in the ocean—swimming, diving, and doing other things essential to dolphins.
In the U.S., Baltimore's National Aquarium is building a seaside sanctuary for the dolphins in its care …
Breaking: National Aquarium Announces that it will send captive dolphins to seaside sanctuary! https://t.co/pxDG4XcoKy

— PETA (@peta) June 14, 2016
… two whales have been moved from a marine park in China to a seaside sanctuary in Iceland …
https://twitter.com/peta/status/1018973552161251328
… and The Whale Sanctuary Project recently announced plans for a seaside sanctuary for rescued orcas and belugas in Nova Scotia, Canada.
The Whale Sanctuary Project is planning to build a seaside sanctuary in Nova Scotia where rescued orcas and beluga whales will finally be able to swim in the ocean.#SeaWorld, release the animals NOW! https://t.co/ES0ipaLQaY

— PETA (@peta) February 28, 2020
Meanwhile, SeaWorld seems intent on resisting doing what's right for animals, which is why we're keeping the pressure on. We've been urging it to move the long-suffering captive marine mammals to seaside sanctuaries for years, even offering the abusement park a quarter of a million dollars to help build one. More recently, we've added a demand that SeaWorld stop breeding whales and all dolphins, just as it was compelled to stop breeding orcas in 2016 after facing mounting criticism.
Tell SeaWorld to Get With the Seaside Sanctuary Program, Too
PETA and our supporters have campaigned hard against SeaWorld for years, and we've scored victories for whales, dolphins, and other animals along the way. But we need your help to persuade the marine park company to stop breeding whales and all dolphins and to set in place a firm and rapid plan to release all the animals into seaside sanctuaries, where they'll have a semblance of the natural life that they've been denied for so long. Click on the button below if you're with us.