Once upon a time, there was a sweet little girl named Coco. Like Cinderella and Snow White before her, Coco faced true hardship. When Prince Charming PETA's fieldworkers found her, she was chained to a trampoline—which served as her only "shelter"—and her coat was badly matted, as you can see: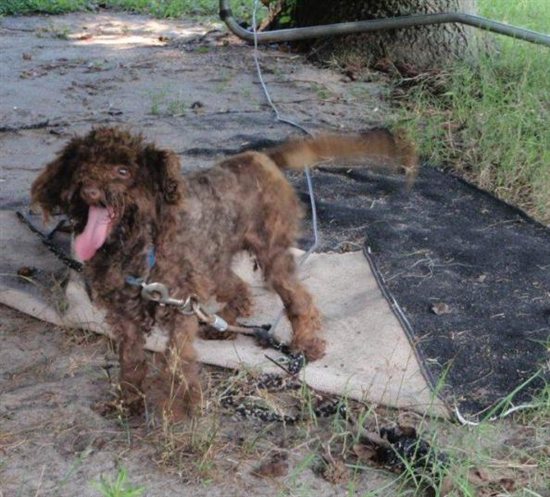 The fieldworkers, though, instantly recognized the princess beneath the tangled fur and, with some persistence, persuaded the owner to surrender the little poodle. She was whisked away to be bathed, groomed, spayed, and vaccinated before finding her happy ending: being placed into a wonderful home. She now has more than an acre of kingdom fenced-in area to explore and enjoys watching TV, staring at herself in the mirror, and—most of all—snuggling with her human family. Here she is today, in royal repose: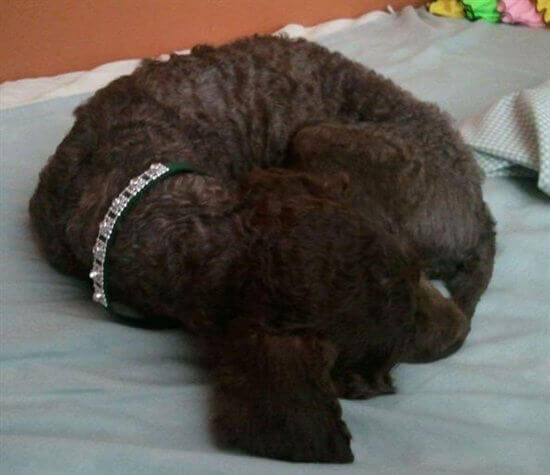 Here's the moral of Coco's story: You don't have to be a godmother with a magic wand. For abused, neglected, and abandoned animals, a helping hand can turn a potential tragedy into a fairy tale—and adoption provides the "happily ever after."
What You Can Do
PETA is always looking for people who can give animals loving homes. If you are an East Coast resident and are interested in adopting a companion animal from PETA, contact [email protected]. No matter where you live, please never buy an animal from a pet store or breeder—for a real fairy-tale ending, always adopt from an animal shelter or rescue.