For nearly 30 years, Chico the chimpanzee was kept in isolation at the Waccatee Zoo in Myrtle Beach, South Carolina, where he had never so much as seen another chimpanzee since he was taken from his mother as an infant.
His years of seclusion ended suddenly with his death on November 3—prompting PETA to send an urgent letter calling on the U.S. Department of Agriculture (USDA) to investigate Chico's death and hold the Waccatee Zoo accountable for any violations of the federal Animal Welfare Act (AWA) it may have committed.
PETA is especially concerned that Chico may never have been screened for heart disease—an extremely common ailment in captive male chimpanzees and reportedly the cause of his death—and is also asking the U.S. Fish and Wildlife Service to investigate the zoo for violations of the Endangered Species Act.
PETA has been monitoring the Waccatee Zoo for years. In recent months, PETA alerted the USDA to numerous apparent AWA violations at the facility, including bears with extensive hair loss confined to filthy concrete enclosures, primates who were pulling out their hair and circling tiny cages in apparent psychological distress, and a severely overweight cougar who was in apparent need of veterinary attention.
PETA repeatedly offered to move Chico to an accredited sanctuary where he would have had the essential companionship of other chimpanzees and appropriate veterinary care that might have saved his life.
Please honor Chico's memory: Take action to help other captive chimpanzees now!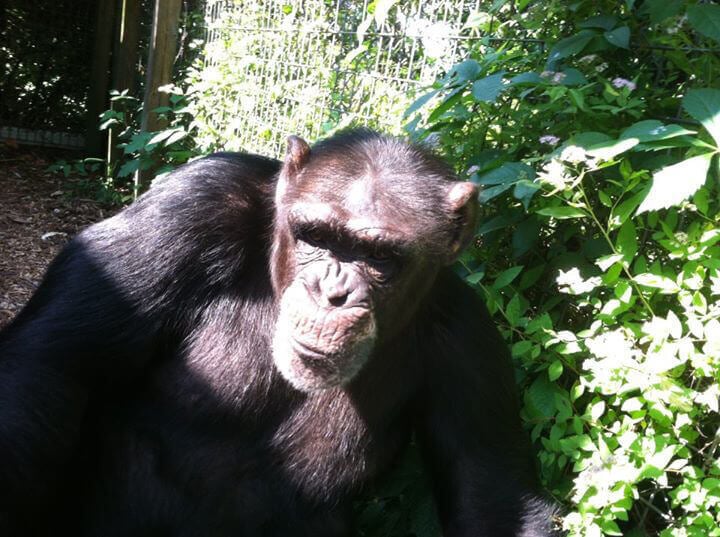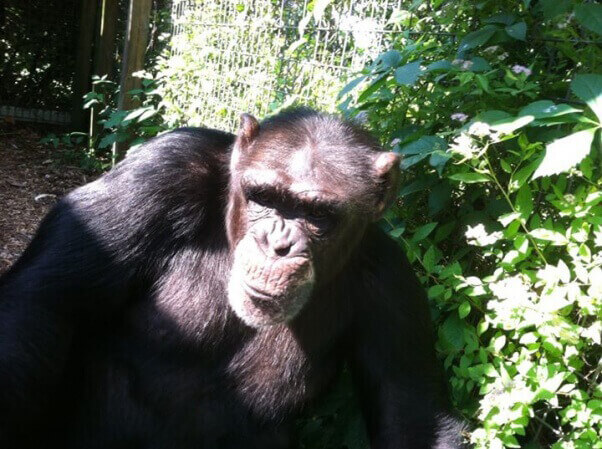 Other chimpanzees just like Chico are being held in similarly inadequate, depressing, and potentially dangerous conditions all over the country right now. You can honor Chico's memory by taking action to help other captive chimpanzees today. Urge Stump Hill Farm in Massillon, Ohio, to retire a chimpanzee named Tootie to a reputable sanctuary after 20 years of solitary confinement; help Louie, who is being held alone at the DeYoung Family Zoo in Michigan; and speak up for Joe, who is being held alone in a virtually barren enclosure at The Mobile Zoo in Alabama.
And remember: Never patronize zoos or any other exhibit that uses live animals to turn a profit.