Every year, PETA and our supporters recognize one dedicated advocate. This year, just days after calling on the controversial Miami Seaquarium to free the marine park's lone orca, Lolita, we recognized Tony Award–winning actor Alan Cumming with the Nanci Alexander Animal Activist Award during a special Valentine's bash at Sublime Restaurant & Bar in Fort Lauderdale, Florida, on Sunday.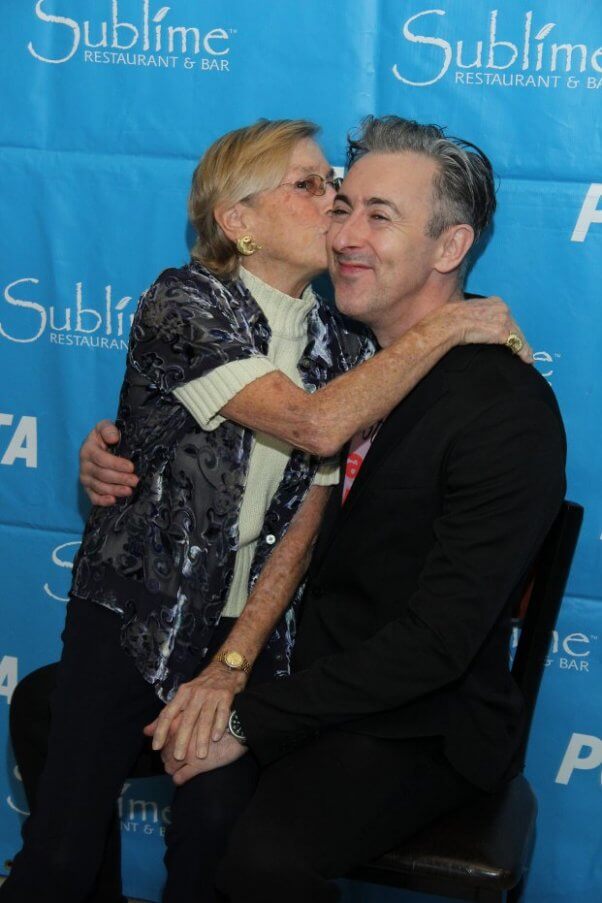 © Andrew Goldstein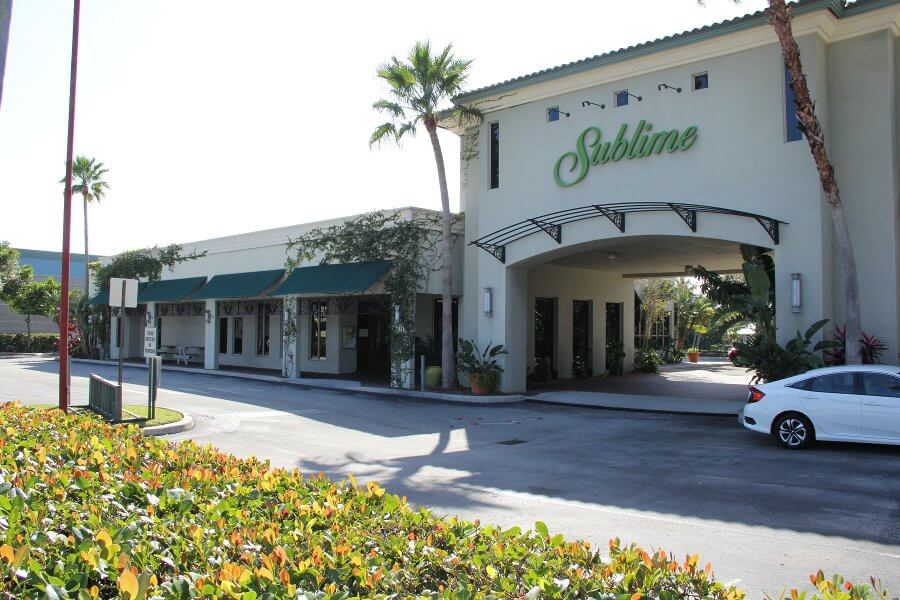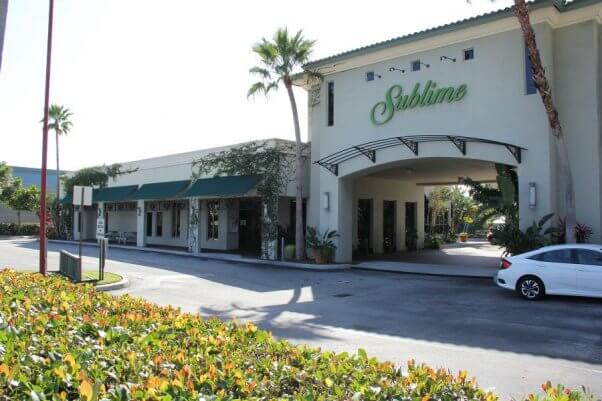 © Andrew Goldstein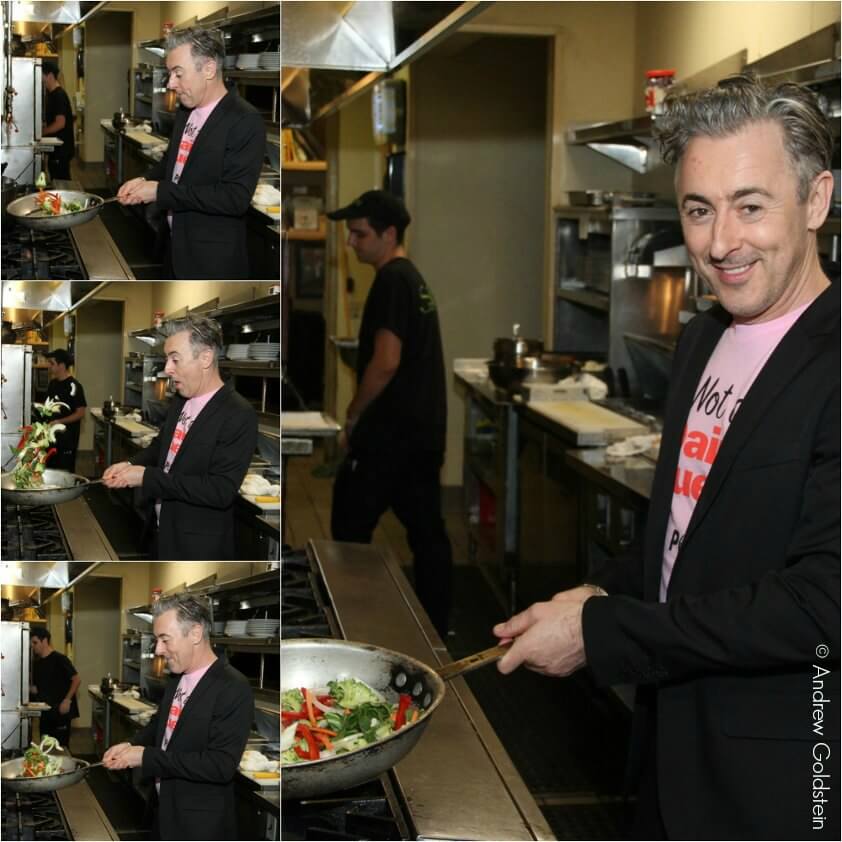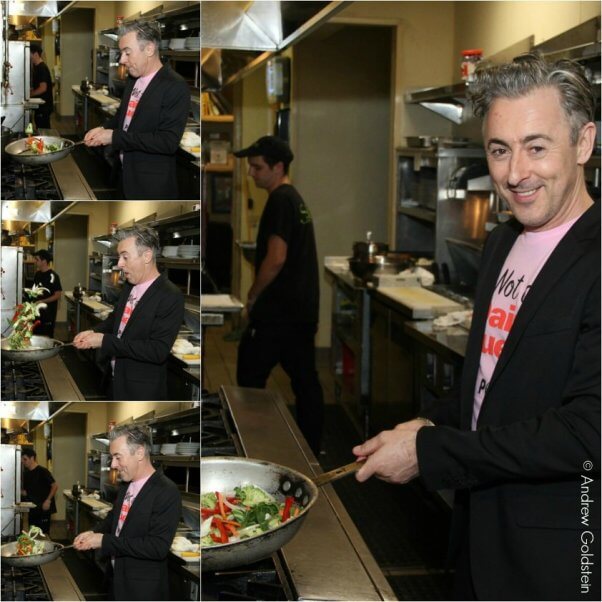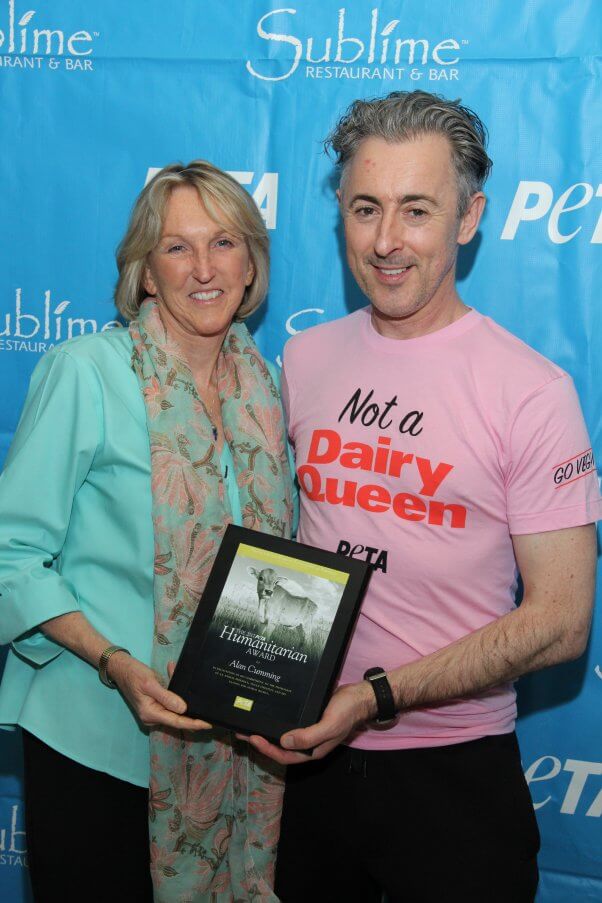 © Andrew Goldstein
Just last week, The Good Wife star made a public appeal for Lolita—who has been languishing in a small, shallow tank since being abducted from the wild 46 years ago—to be released into a coastal sanctuary in her home waters, where her family pod is still thriving today. Cumming previously starred in PETA's "Not a Dairy Queen" Pride poster campaign to advocate for plant-based treats, presented New York City with our award for Most Vegan-Friendly City, and appeared in our vegan icon postage stamp series, among other actions.
"Alan Cumming is more than living proof of the energy and youthfulness that comes from going vegan—he's a tireless advocate for animals," says Sublime owner Nanci Alexander. "As his cheeky PETA campaigns show, he's not afraid to turn heads if it means inspiring others to make kind choices."
Earlier this week, PETA selected the Top 10 Vegan Sweet Treats from restaurants and bakeries across the U.S., and Sublime landed the top spot, winning the Best Vegan Sweet Treat Award, thanks to its decadent Chocolate Nirvana cake.
Previous celebrity recipients of the Nanci Alexander Animal Activist Award include Edie Falco, James Cromwell, Bill Maher, Anjelica Huston, Kathy Najimy, and Alicia Silverstone.