Animals continue to suffer and die while in the "care" of the notorious Carson & Barnes Circus. A hippopotamus named Katie, whom the circus had hauled around the country, was found dead. Her spine and hip bones were protruding, yet the circus had never weighed her and wasn't tracking her body condition before she died.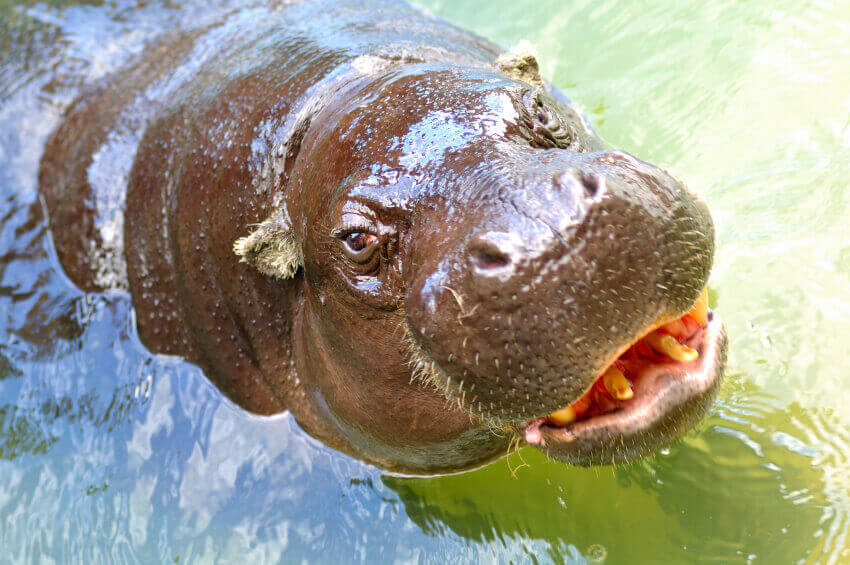 © iStock.com/Freder
The U.S. Department of Agriculture (USDA) cited the circus for denying adequate veterinary care to Katie as well as to another underweight animal, an elephant named Nina, who has been losing weight since 2013 and has lost 500 pounds in the last several months alone.

Nina is the same elephant a witness caught on video being viciously hit with a bullhook by a handler, who swung the weapon like a baseball bat. The witness was appalled by what he saw, saying, "This was not an 'attention getter,' this worker reared back and swung the club with all his might, twice. You could hear the whack as the club struck the elephant."
The inspection report also notes that a llama, Bandit, had excessively overgrown hooves, yet the circus had not even noticed them, let alone trimmed them. Not only can overgrown hooves be painful, as the report notes, the condition can also lead to chronic problems like arthritis.
What You Can Do
Enough is enough. Ask the USDA to seize the animals Carson & Barnes continues to neglect in apparent violation of federal law.