Protesters converged on Midtown's Clinton Park Stables today to draw attention to reports that carriage driver Frank Luo falsified records in order to force an old, asthmatic horse named Ceasar to keep working. Luo had previously been involved in a dangerous horse-carriage accident and charged with operating a carriage for more than 12 hours in a 20-hour period and overcharging riders.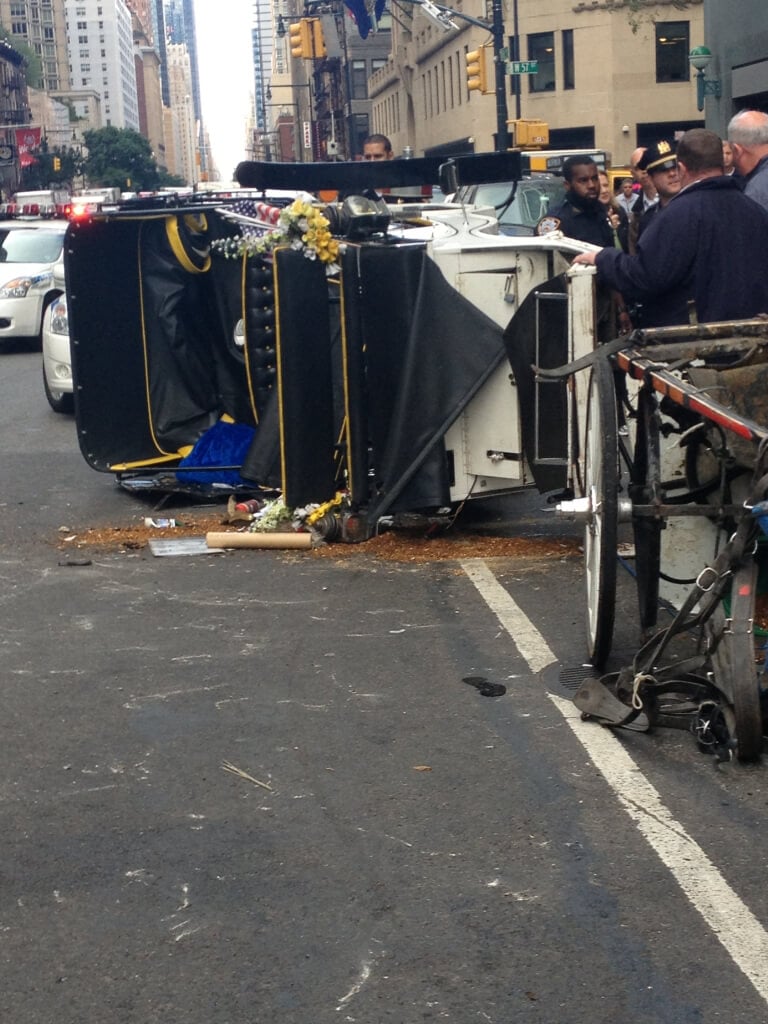 He allegedly switched hoof identification numbers in order to trick the New York City Department of Health into thinking that 22-year-old Ceasar was a 12-year-old buck, thereby allowing Ceasar to keep pounding the pavement in traffic.
PETA and NYCLASS members demanded information on where ailing Ceasar is now and why Luo is being allowed to continue forcing other horses to work.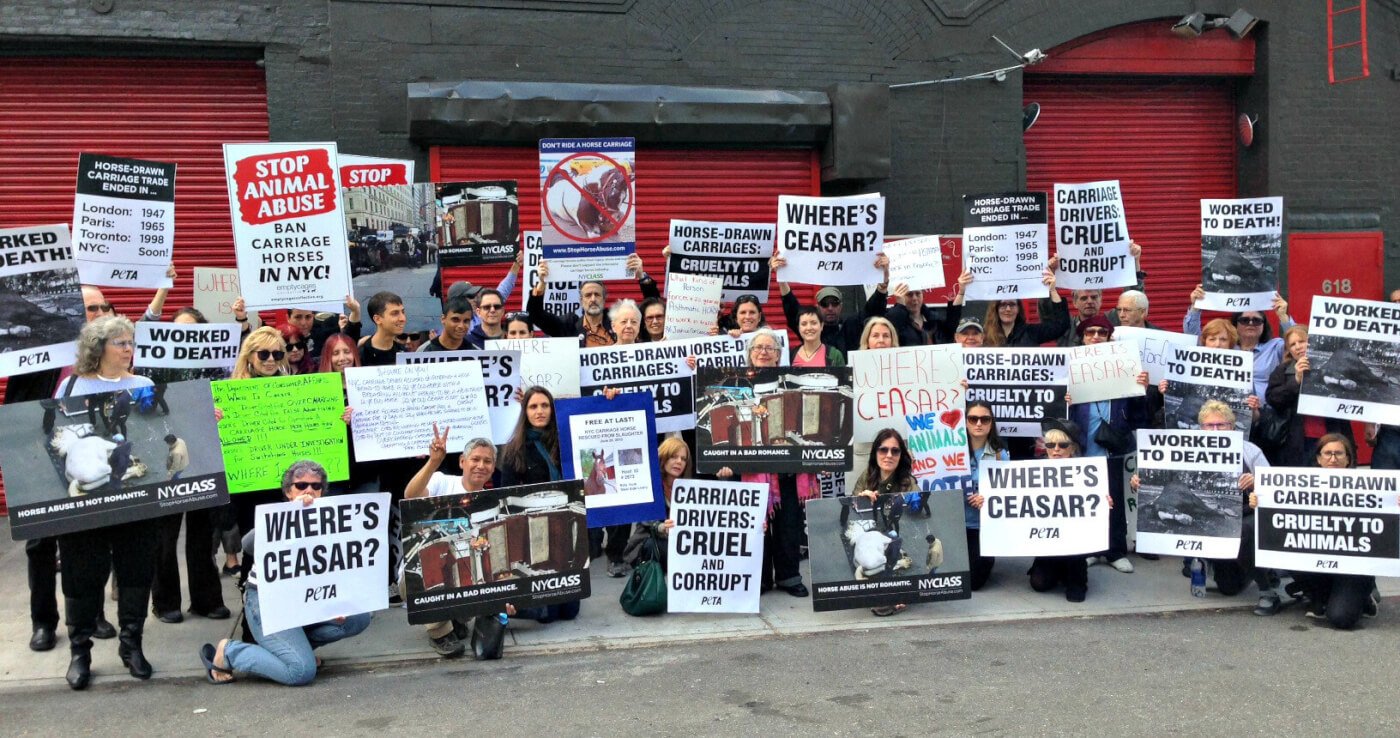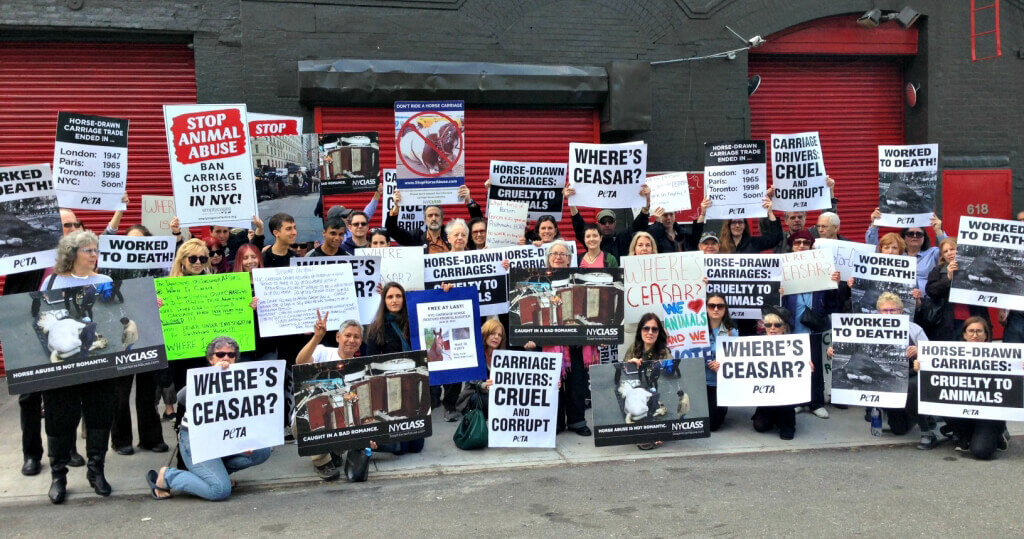 This protest comes just days after fitness guru and equestrian Jillian Michaels led a rally to call for an end to the dangerous rides and to thank Mayor Bill de Blasio for supporting a ban on horse-drawn carriages.