After hearing from PETA supporters and other concerned citizens, the U.S. Fish and Wildlife Service (FWS) announced this week that it is proposing to close a loophole that, until now, has denied captive chimpanzees protection under the Endangered Species Act (ESA). If the proposed rule is adopted and properly enforced, as PETA has advocated, Hollywood will no longer be able to force baby chimpanzees—who are torn away from their mothers, caged, and "trained" through beatings—to perform in TV shows, ads, and movies. And laboratories will stop subjecting chimpanzees to invasive, painful, and lethal experiments—a recommendation that the National Institutes of Health has already made.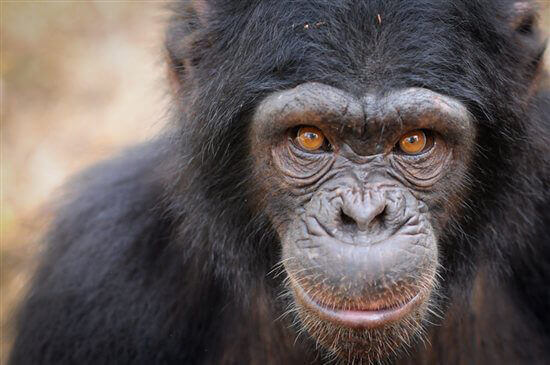 ©  Jo-Anne McArthur / We Animals
In announcing the proposed rule, the FWS concluded that "the Act does not allow for captive‐held animals to be assigned separate legal status from their wild counterparts on the basis of their captive state."
This should mean that the government now has no justification for denying PETA's petition to include Lolita—who is currently being held in solitary confinement in a cramped tank at the Miami Seaquarium—in the endangered listing of the Southern Resident orcas, the now-protected population that she was captured from more than 40 years ago.
What You Can Do
Please submit comments to the FWS asking it to finalize its proposal to classify all chimpanzees, including captives, as endangered. Then take a moment to sign our petition urging the National Marine Fisheries Service to grant Lolita the same protection from harm afforded her family in the wild. And tell everyone you know not to patronize marine abusement parks!