Eat more plants! That's the takeaway from Canada's highly anticipated, revamped food guide, which urges everyone to eat plenty of fruits and vegetables and to ditch animal flesh and dairy "products."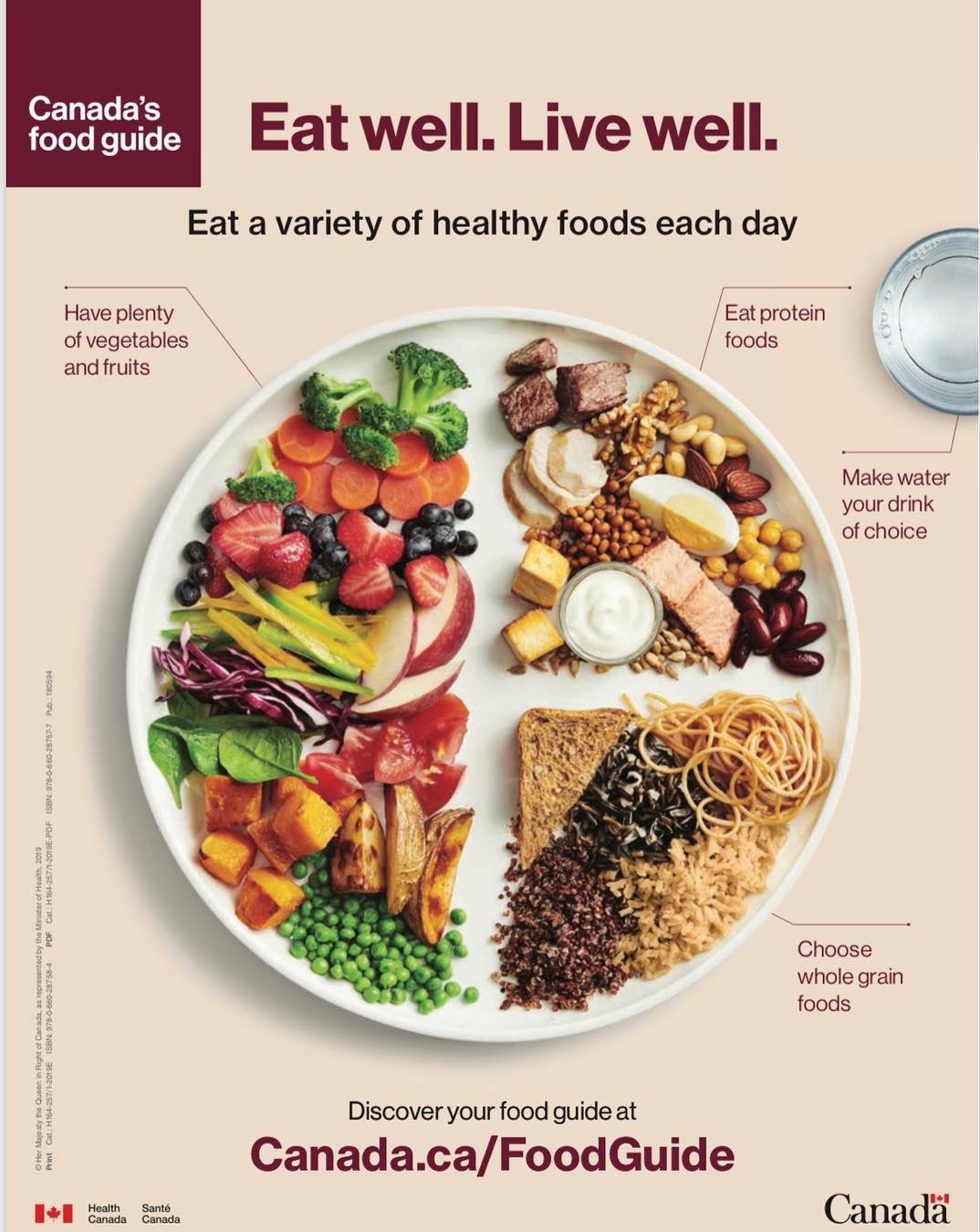 Health Canada
As seen on one of its quick glance documents, which shows a plate divided into sections representing food groups, Health Canada recommends that a meal should be at least half fruits and vegetables while grains and protein should both take up a quarter of each meal.
The agency suggests that people should opt for plant-based proteins like tofu, lentils, and beans instead of animal flesh, eggs, and dairy "products." Unfortunately, animal "products" (such as low-fat yogurt and "lean" meat) are still listed as options on the guide, but they play a significantly minor role—much smaller than ever before.
Dishonest health claims orchestrated by the meat and dairy industries and repeated for decades continue to crumble.
It's no wonder that the meat and dairy industries feared the new food guide. On its website, Health Canada states, "Eating plant-based foods regularly can mean eating more fibre and less saturated fat." It goes on to state that eating more plant-based foods can have a positive effect on health, including leading to a lowered risk of suffering from cancer, heart disease, and type 2 diabetes.
Health Canada suggests avoiding highly processed meats, which are high in sodium and saturated fats and known to be human carcinogens. These include items such as bacon, ham, sausages, and hot dogs.
Going vegan can help you become your healthiest, most compassionate self.
As Health Canada has shown, consuming meat and dairy "products" is unnecessary, and PETA urges everyone to go vegan—right here, right now. By doing so, you'll spare nearly 200 animals a year a terrifying death. There's simply no easier way to help animals and prevent suffering than by choosing plant-derived foods instead of meat, eggs, and dairy "products."
Ready to start living compassionately? Order a free vegan starter kit from PETA today: