Strolling down the Las Vegas Strip took on a whole different meaning when PETA supporters marched in front of the Riviera Hotel & Casino to protest the hotel's hosting of notorious big cat exploiter Dirk Arthur. The contingent included two caged "tigers" decked out in striped masks and sleek leotards.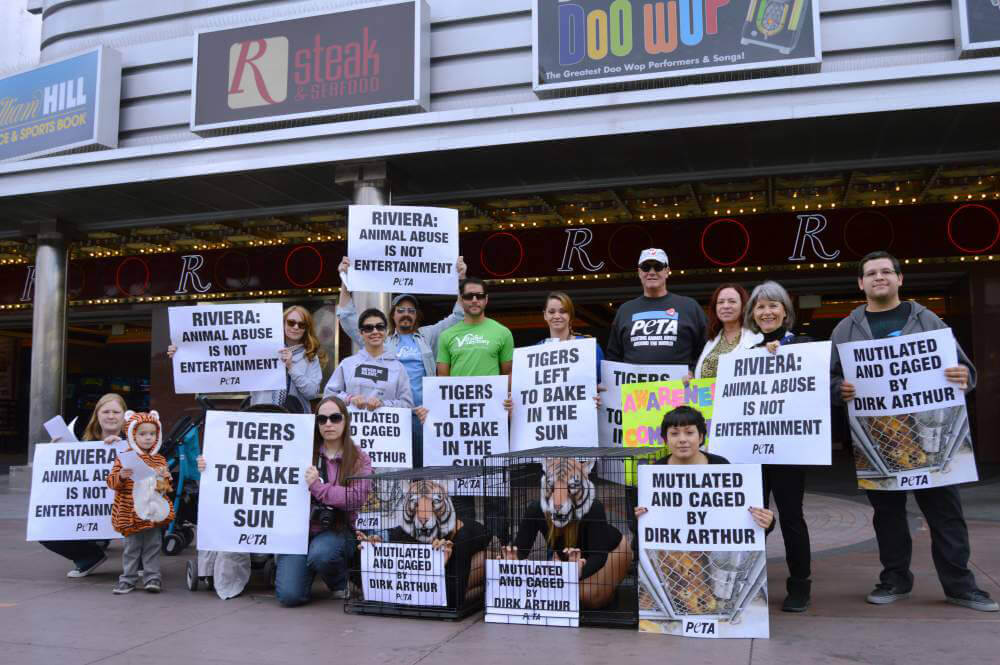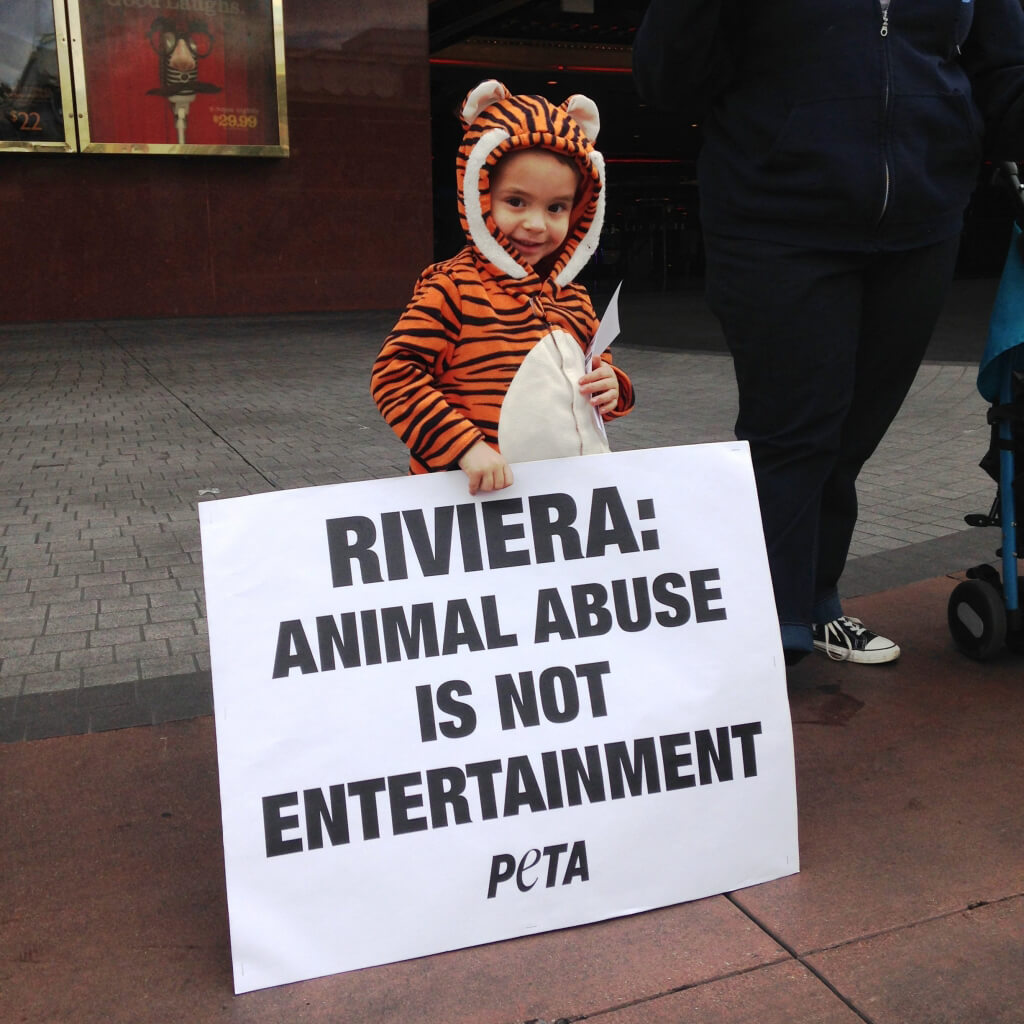 Arthur has a long history of violating the Animal Welfare Act, including keeping big cats in metal cages with no protection from the scorching sun when temperatures reached 127 degrees.
During a recent U.S. Department of Agriculture (USDA) inspection, Arthur was cited for housing big cats in cages that denied them adequate space, failing to provide cats with legally required access to an exercise area, and failing to erect adequate safety barriers to protect the animals and the public.
Arthur was also recently cited for forcing two tigers and a lion to undergo painful declawing procedures in violation of a long-standing USDA policy, confining a snow leopard to a rusty and unsound enclosure, and subjecting a bobcat to conditions that presented "a clear hazard" to the animal's safety. In addition to Arthur's history of depriving cats of basic necessities, he also has a history of transferring exotic cats to and from other unscrupulous exhibitors. Despite these ongoing problems, the Las Vegas Riviera Hotel & Casino still plans to host Arthur.
Magicians Kirby Van Burch and Rick Thomas retired all the big cats they once used in their shows and continue to perform successfully. The Las Vegas MGM Grand dismantled its big-cat display. After hiring Arthur last year, Caesars agreed never to host him again.
What You Can Do
Ask Riviera management to cancel Arthur's "Wild Illusions" show and urge management to commit to hiring only entertainment acts that do not exploit animals.