Update: Boss is now the boss of a New York City theater teacher and his wife, a doctor at the local hospital who also volunteers at an area animal shelter in her free time.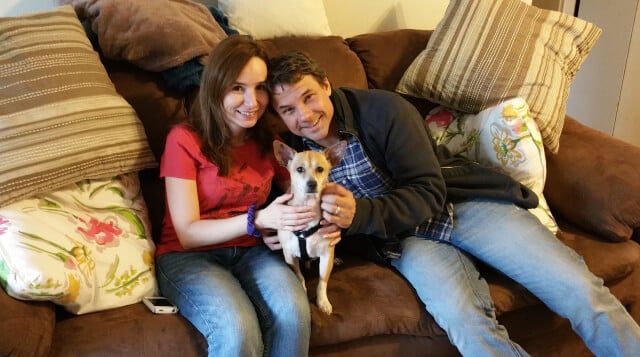 It was love at first sight when the couple saw the blog post about Boss: Undeterred by his forlorn appearance, they immediately knew he was the right dog for them. Boss is well on the road to recovery, and his new parents are eager to show the little dog how good life can be. They're off to a running start by taking Boss on long walks in Central Park and on play dates at the local dog park.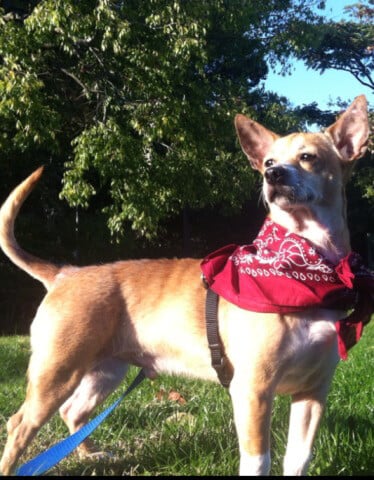 Originally posted on September 16, 2014: There are flea infestations, and then there are flea coups d'état. Poor Boss was suffering from the latter. The little Chihuahua/terrier mix was so infested with fleas that nearly all of his fur had fallen out and his skin was raw and inflamed.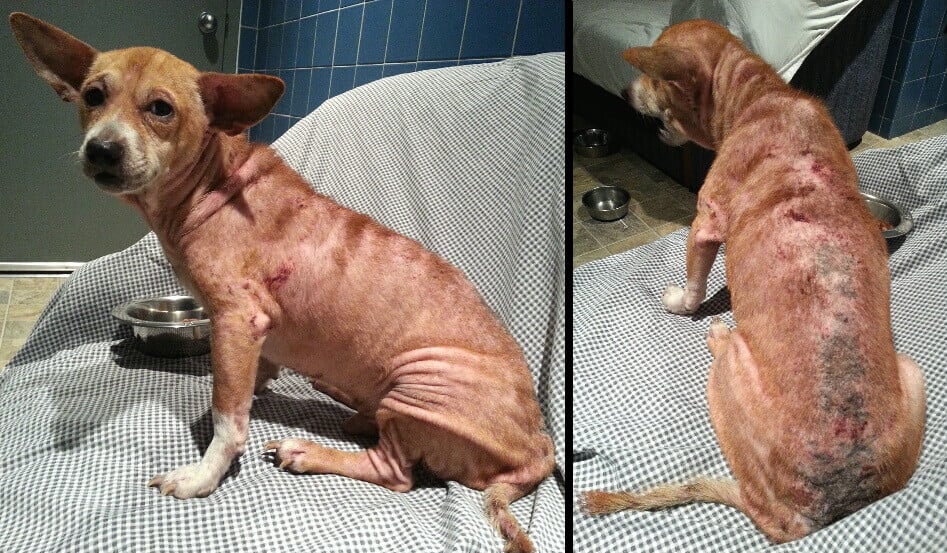 Boss' guardians called PETA for help with the flea invasion, and our fieldworkers went to their mobile home in rural North Carolina to administer flea treatment to Boss. Fieldworkers returned regularly over the next year, providing flea treatment, advising Boss' guardians on how to control fleas, and even taking Boss to the vet when his skin got infected. But Boss' guardians didn't heed PETA's advice to treat the house, so the flea problem was never really resolved. On their last visit, PETA's fieldworkers noticed that not only was Boss' skin worse than ever, he had also become depressed and listless, with no interest in treats or affection. Realizing that Boss wasn't getting better, his guardians surrendered him to PETA, and we immediately applied medicated cream to his burning skin and treated his fleas before placing him in a (flea-free!) foster home.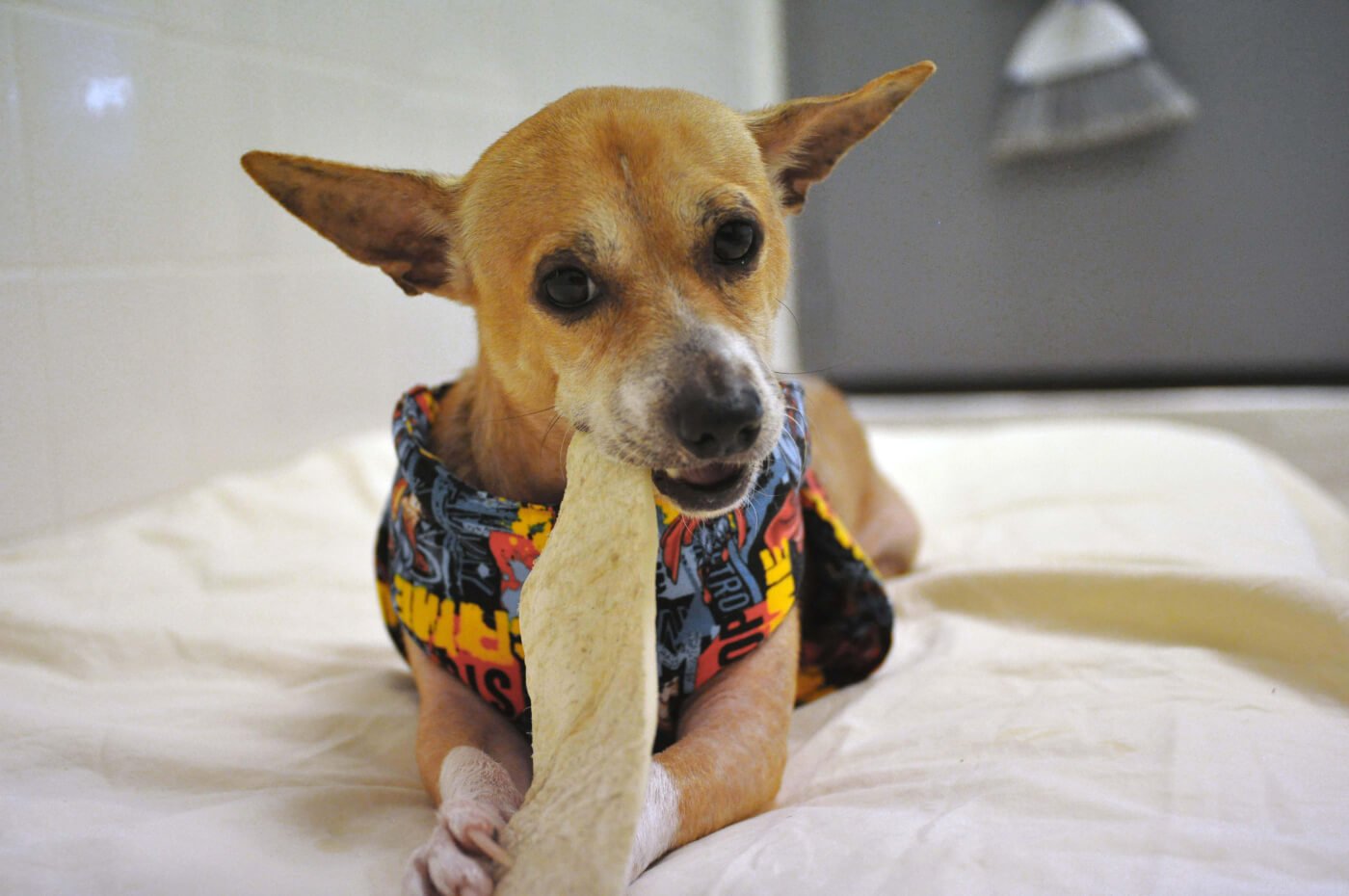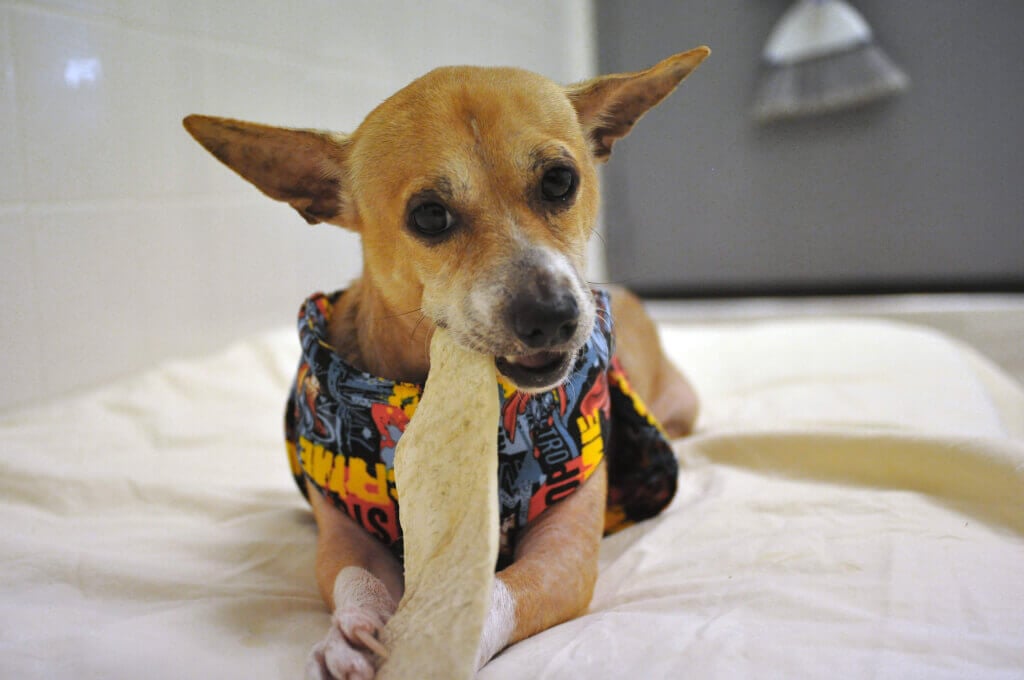 Today, Boss is like a different dog, both physically and mentally. His fur is starting to grow back, and he has a renewed zest for life since his skin no longer feels like it's on fire. He loves nothing better than snuggling with his foster mom and playing with her two toddlers.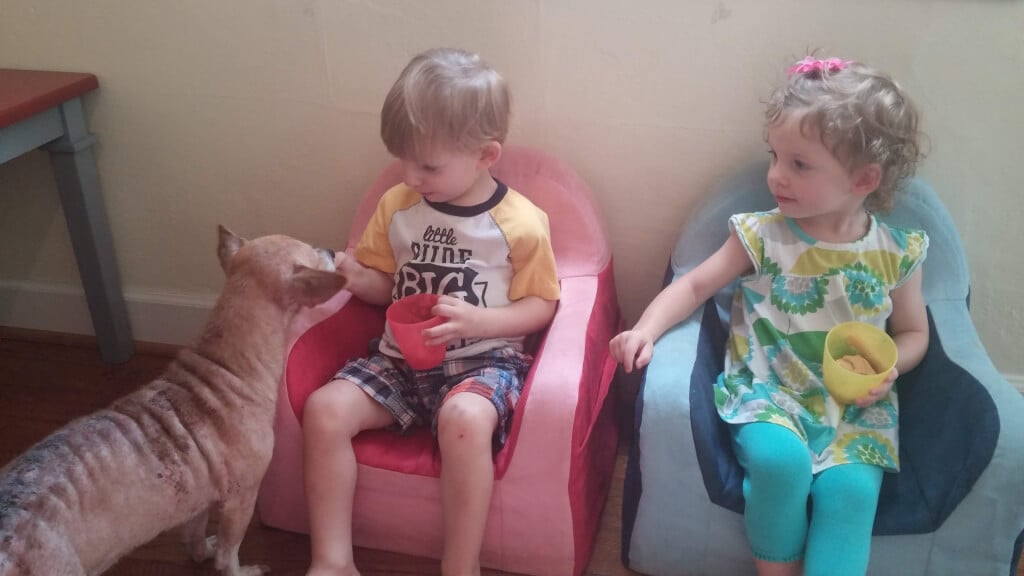 Although walks on the beach are a close third.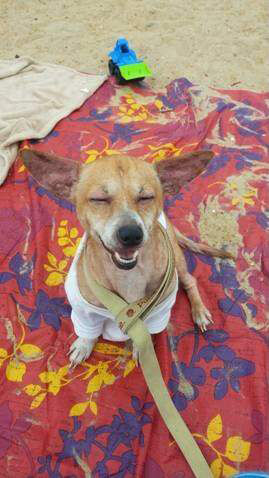 Is your home in need of a new head honcho? Boss is 2 years old, weighs about 15 pounds, gets along well with humans and dogs of all shapes and sizes (cats, not so much), and is neutered,microchipped, and housetrained. If you live anywhere on the East Coast, e-mail us at [email protected] to inquire about adopting Boss.