Update: Recently released government records show that after PETA submitted extensive comments with supporting evidence of how Serenity Springs Wildlife Center is a cruel environment for the endangered animals it already has in its clutches, the U.S. Fish and Wildlife Service (FWS) denied the roadside zoo's application for a permit to breed more. The FWS told Serenity Springs that because U.S. Department of Agriculture inspection reports—which PETA supplied to the FWS—revealed "serious violations of the Animal Welfare Act, we are unable to find that you meet the issuance requirement of having adequate expertise, facilities, and resources to conduct your intended purpose."
We're hopeful that the FWS will also deny breeding permits to other chronic Animal Welfare Act violators, such as the notorious Hawthorn Corporation and Ringling Bros. and Barnum & Bailey Circus.
Originally posted July 31, 2013.
PETA has filed formal comments with the U.S. Fish and Wildlife Service (FWS) opposing an application by Serenity Springs, a disreputable Colorado-based pseudo-sanctuary, for a permit to breed captive endangered animals.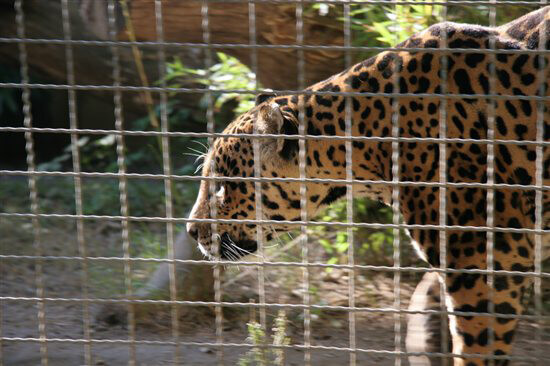 Zoos, pseudo-sanctuaries, marine parks, traveling zoos, roadside zoos, and other similar attractions imprison animals who long to be free in order to profit from the people who come to gawk.
It's hard to imagine any facility less qualified to meet the requirements for a breeding permit under the Endangered Species Act. Serenity Springs has an appalling record of mortalities—by its own admission, approximately one-third of its animals have died in the past five years. According to the U.S. Department of Agriculture (USDA), many of these deaths involved improper handling and/or denial of veterinary care—and the agency has dozens of charges for Animal Welfare Act violations pending against Serenity Springs.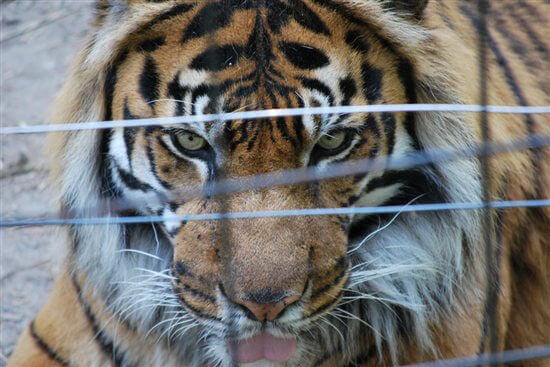 Tigers are held captive in dismal conditions at roadside zoos across America. Even the best artificial environments can't come close to matching the space, diversity, and freedom that animals have in their natural habitats. 
In the FWS filing, PETA also notes that the permit application contains misleading and incomplete statements about animals' deaths. For example, the death of a tiger named Nala is conspicuously omitted from the required list of mortalities. According to the USDA, Serenity Springs manager Nick Sculac (who is not a veterinarian) diagnosed Nala as having cancer and then, rather than obtaining veterinary care for her, gave the tiger "three doses of a sedative, unsuccessfully attempted to inject Nala with euthanasia solution, and ultimately killed Nala by cutting her throat, and reported to Colorado officials that Nala had died of natural causes."
What You Can Do
Next time you pass any roadside zoo, please just keep on driving—these cruel operations stay in business only because people patronize them.