It's hard to believe, but it's been a year since Blue—the pit-bull mix PETA volunteers found starving in a crate with his dead companion—was adopted. His new family celebrated by throwing him an "adoptaversary" bash, complete with dog-friendly cupcakes, presents, decorations, and guests.
Eenie, meenie, miney, more cupcakes, please!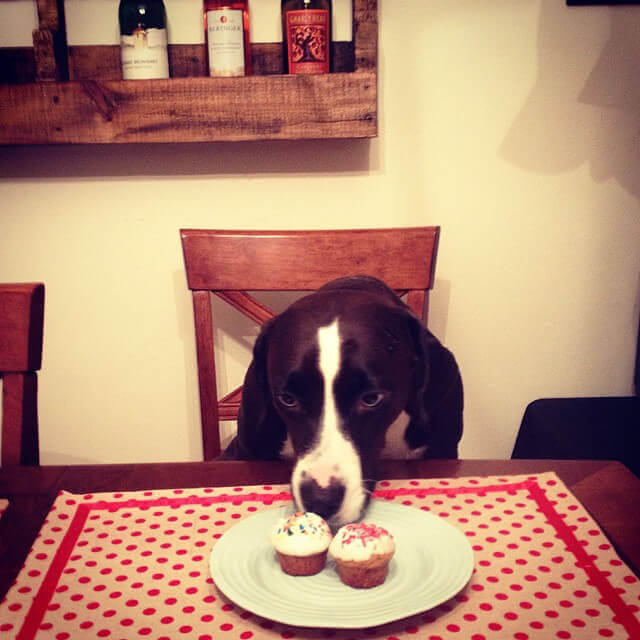 "We love that sweet boy and hope his story will inspire others [to] take the step to rescue a sweet family member of their own," says Blue's mom.
What You Can Do
Take a cue from Blue's crew, and celebrate your dog's or cat's "adoptaversary" with a party or other special event. Consult PETA President Ingrid E. Newkirk's book Let's Have a Dog Party!  for ideas.
PETA is a participant in the Amazon Services LLC Associates Program, an affiliate advertising program designed to provide websites with a means to earn advertising fees by advertising and linking to Amazon.com.