Without looking for praise, Billy Bob Thornton quietly started saving animals, helping the environment, and protecting his health. Asked how he liked filming in Calgary, Alberta, for his highly anticipated upcoming series, Fargo, Billy Bob answered that he's been enjoying all the health-food stores―since he's vegan. And even though he wasn't looking for a pat on the back, PETA sent him kudos anyway, along with cookbooks full of delicious new recipes to try.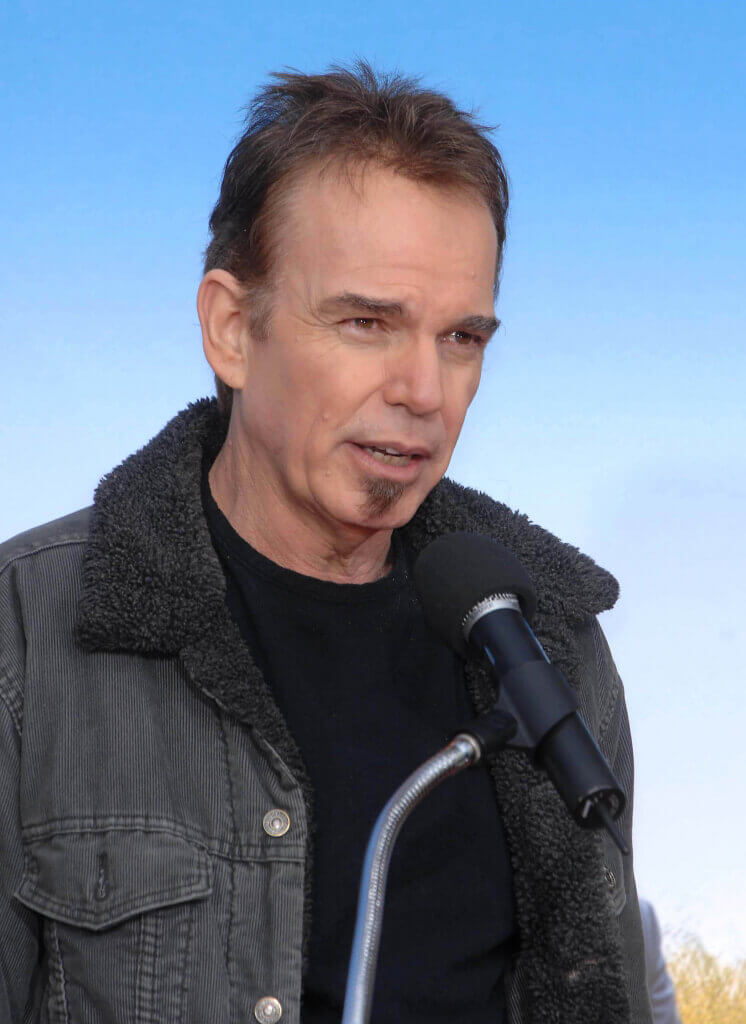 © StarMaxInc.com
In other celebrity news:
We knew that Kevin Spacey is the guardian of two rescued dogs, but we were still pleasantly surprised last week when he grabbed an opportunity to speak out publicly about adoption. He was being rushed into an event by his handlers when a reporter called out and asked him if he considered himself an avid advocate for rescuing. Kevin stopped, turned around, and emphatically said, "Huge," throwing in a plug for one of the shelters he adopted from, even as he was being pulled away.
https://twitter.com/KaleyCuoco/status/456548594179260416
And Grammy-winning songwriter Diane Warren used her way with words to help seals, too.
So sicked by the seal hunt going on right now. I wish every one of those fucking murderers would have the same thing happen to them.

— Diane Warren (@Diane_Warren) April 15, 2014
Laura Vandervoort is also tweeting to help marine mammals. Ahead of her upcoming anti-SeaWorld ad, she posed in PETA's "SeaWorld Kills" tee and let all her fans know where they can score their own.
Help make a difference. Save & protect these wise beautiful creatures @peta @blackfishmovie @SeaWorldOfHurt pic.twitter.com/g3VWZYm3yq

— Laura Vandervoort (@Vandiekins22) April 15, 2014
Randall of "Honey Badger Don't Care" fame left little doubt for his Twitter followers about where he stands on the issue of horse-drawn carriages—and where they should stand as well.
If U support this scene, we have nothing in common so please refrain from tweeting me. #banhorsecarriages =( xoxo RT pic.twitter.com/Yoh6JSy5BR

— Randall (@Randallsanimals) April 13, 2014
And we don't know about you, but we would absolutely donate to Lena Dunham's Kickstarter fund:
Plz contribute to my Kickstarter to build a special jail for people who tie their dogs up outside stores

— Lena Dunham (@lenadunham) April 11, 2014
To keep up with what all your favorite stars are doing for animals, follow @PETA on Twitter.