"Animal rights became my cause and it took over my life." That's how Bill Dyer, who passed away on July 11 described his raison d'être. He began his career as a singer, appearing on The Orson Welles Show and twice on The Tonight Show Starring Johnny Carson. He also wrote scripts and lyrics for television specials and concerts, receiving three Emmy nominations for his work on The Big Event: An Evening With Diana Ross. In addition, he wrote and produced several musicals and plays.
But Bill would likely agree that his most important and enduring legacy was his work for animals.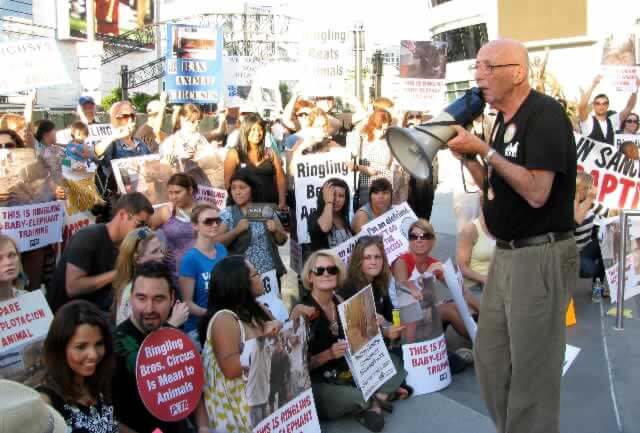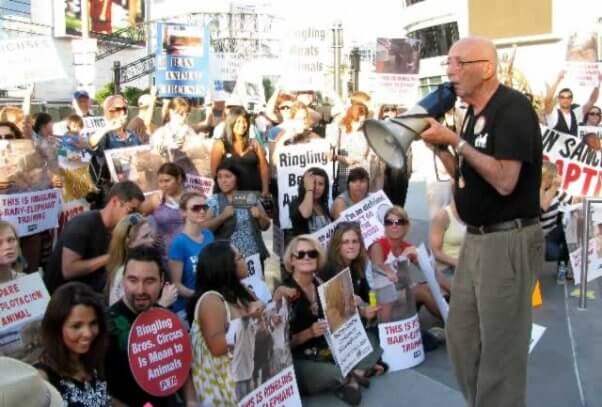 © Bill Dyer
In the early 1980s, he became a founding member of Last Chance for Animals, helping to end pound seizure in Los Angeles—in which animals in shelters were sold to laboratories for cruel experiments. He also helped investigate three Class B dealers who sold animals to laboratories—all three went to jail for operating under false pretenses.
Later, Bill served as the Southern California regional director of In Defense of Animals, and he was a great friend to PETA, assisting with many protests. A staunch animal defender, he attended countless rallies outside pet stores, laboratories, circuses, zoos, and anywhere else that animals were suffering. He continued protesting well into his golden years, even from his wheelchair.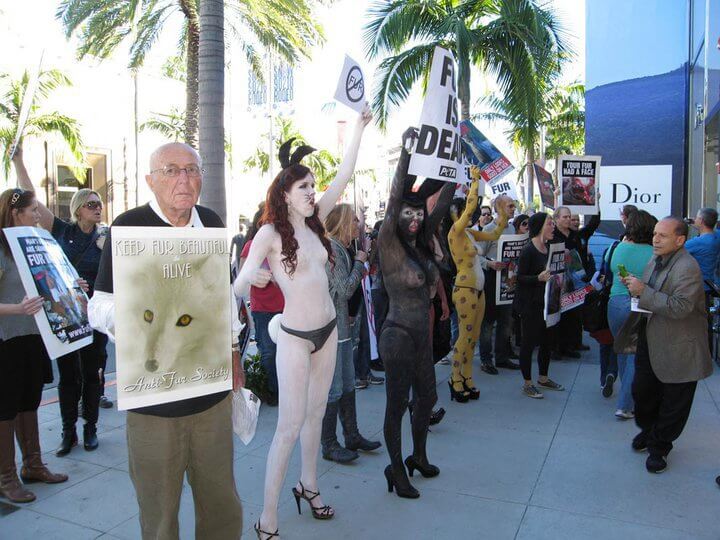 © Bill Dyer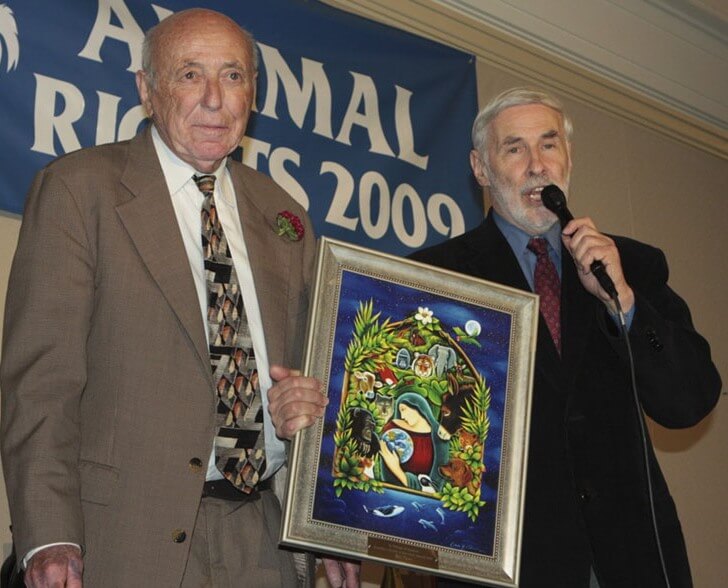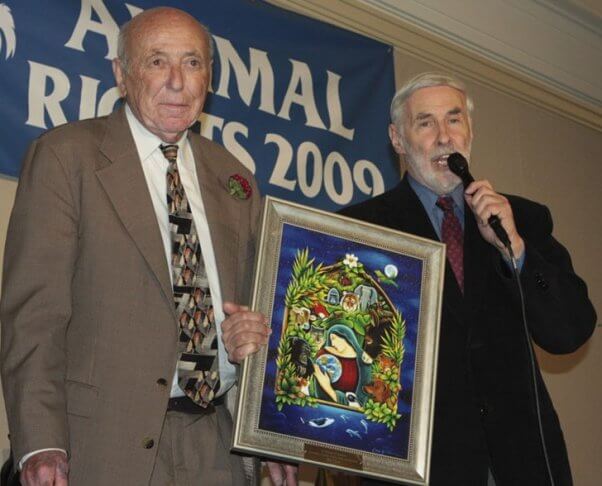 © Bill Dyer
Bill didn't abandon his gift for songwriting after becoming an activist. Instead, he used it to compose many poignant animal rights–themed songs, such as "They Don't Wanna Be in Show Business," which is about elephants who are forced to perform in circuses and held captive in zoos; "Be a Guardian," which encourages people to show their animal companions love and reminds them that animals aren't property; and "At the Zoo," a more accurate take on the Simon & Garfunkel song, describing how animals suffer when they're put on display. We should all follow Bill's example and use our unique talents and abilities to help animals.
As he liked to quip, "No, I don't eat meat. Yes, I get enough protein. No, my shoes aren't leather. Yes, I have a life!" Thank you, Bill, for dedicating your life and using your extraordinary talent to make the world better for so many others.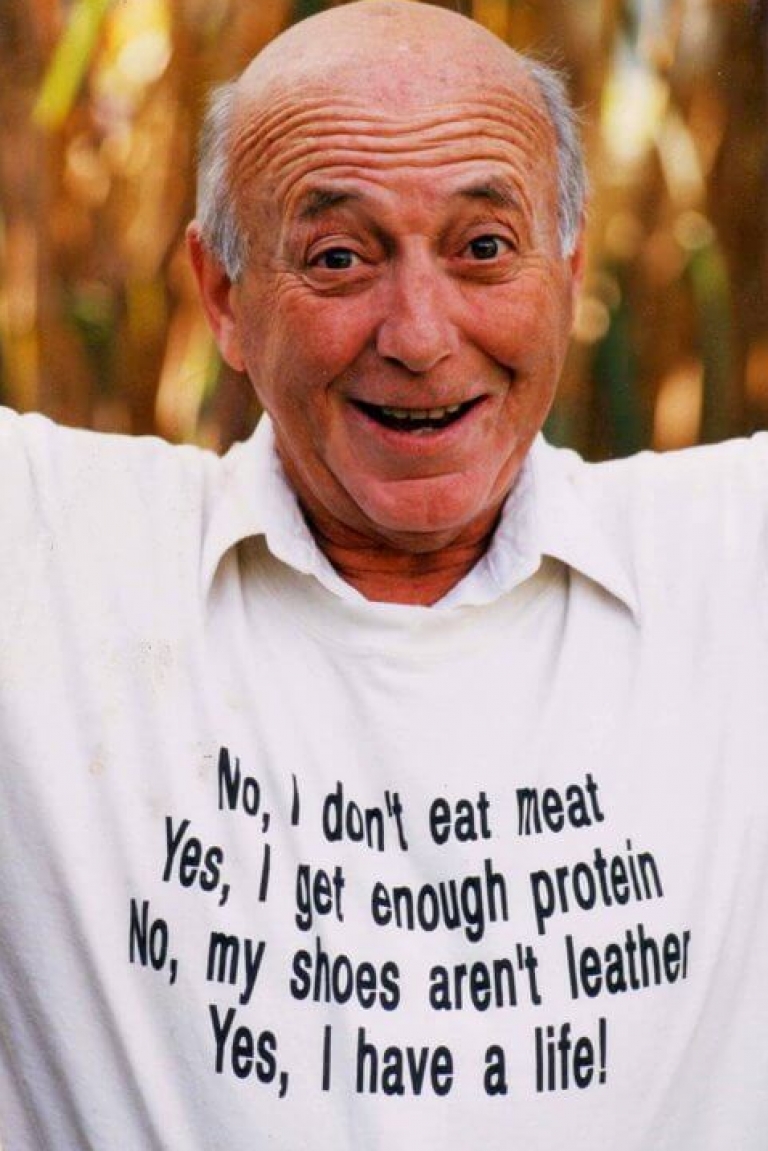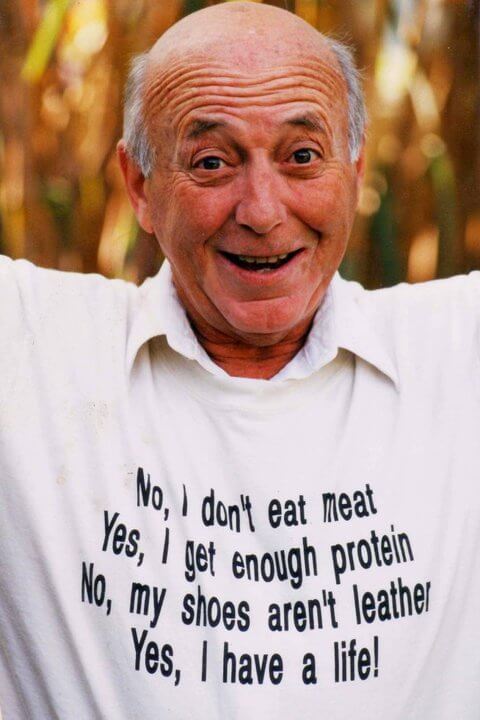 © Bill Dyer