Liberating animals isn't a contest, but we feel that extraordinary activism deserves a few accolades. Here are the recipients of PETA's 2019 Outstanding Activists award, given to some of the most dedicated advocates in North America whose actions have saved countless animals.
Katerina Trabazo
Katerina Trabazo grabbed our attention by saving animals from certain death at live markets and helping to block a slaughterhouse from opening on Long Island. She's changing hearts and minds in New York and beyond through her dedicated activism.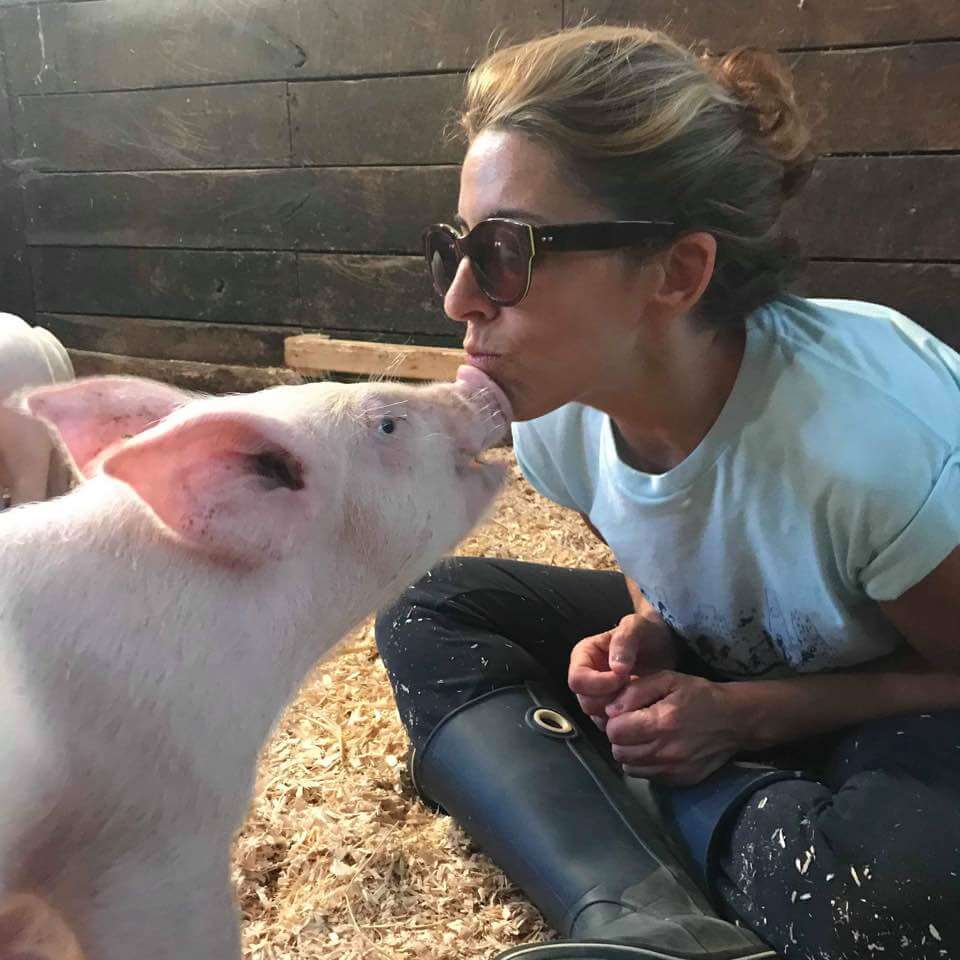 As the cofounder of Brooklyn-Queens Animal Save, Katerina negotiated the surrender of a turkey and a rabbit from a live market in Queens—and both animals are now thriving in their new homes. She has held numerous vigils outside Brooklyn's gruesome live markets—where animals are slaughtered on-site—and has saved many animals from being killed.
"The law treats these animals as though they are inanimate objects, but we know that they are feeling individuals who want to live," she told Their Turn earlier this year.
Katerina and her partner were even able to start a series of talks with a live-market owner about reopening his business as a vegan market. Animals used for food and in other ghastly ways have a true ally in Katerina.
Ashley Ollie
Through marches and colorful demonstrations, Ashley Ollie's spirited activism sparked conversations across Canada and the U.S. From leading chants in the 2019 Official Animal Rights March in New York to protesting in front of the home of Canada Goose's CEO, Ashley worked for animal liberation throughout the year.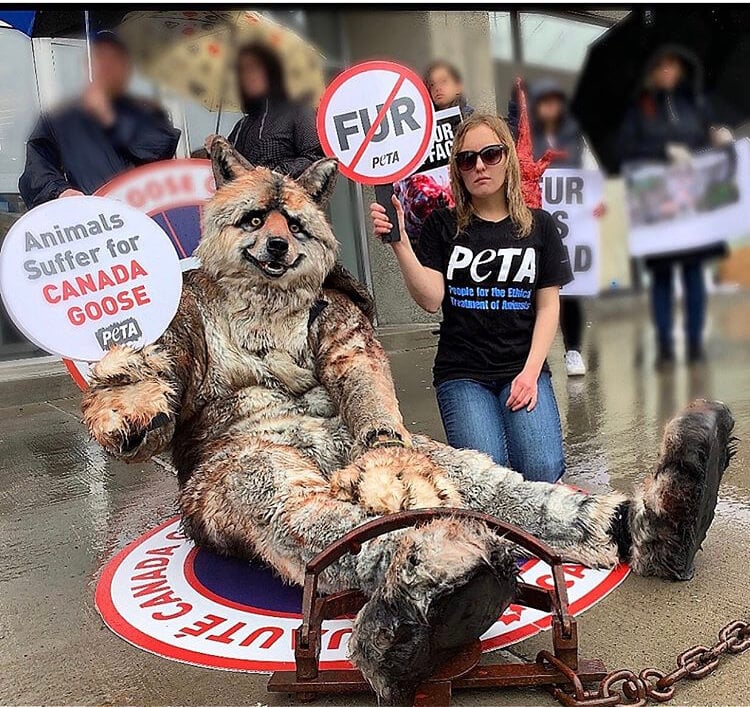 Ashley led a campaign of disruptions, phone calls, and protests demanding that hundreds of Marshalls and HomeSense stores go fur-free.
She also spent time generating global anti-fur media coverage by challenging fur-wearing celebrities in person, including Jennifer Lopez, Snoop Dogg, and Kim Kardashian.
"Animal activism fills my life with the purpose and meaning of helping liberate unimaginably suffering animals and people, and although all activism involves some adversity, it's nothing compared to the suffering of the actual victims," Ashley told PETA.
In addition, the activist organized numerous disruptions inside retailers that sell fur, such as Dolce & Gabbana stores in Toronto and New York, generating animal rights coverage in mainstream media and social media alike, reaching millions.
Leo Anguiano
A self-described "typical dude" from Brooklyn, New York—who once had aspirations to compete in the Nathan's Hot Dog Eating Contest but is now vegan—Leo Anguiano is anything but typical when it comes to civil disobedience.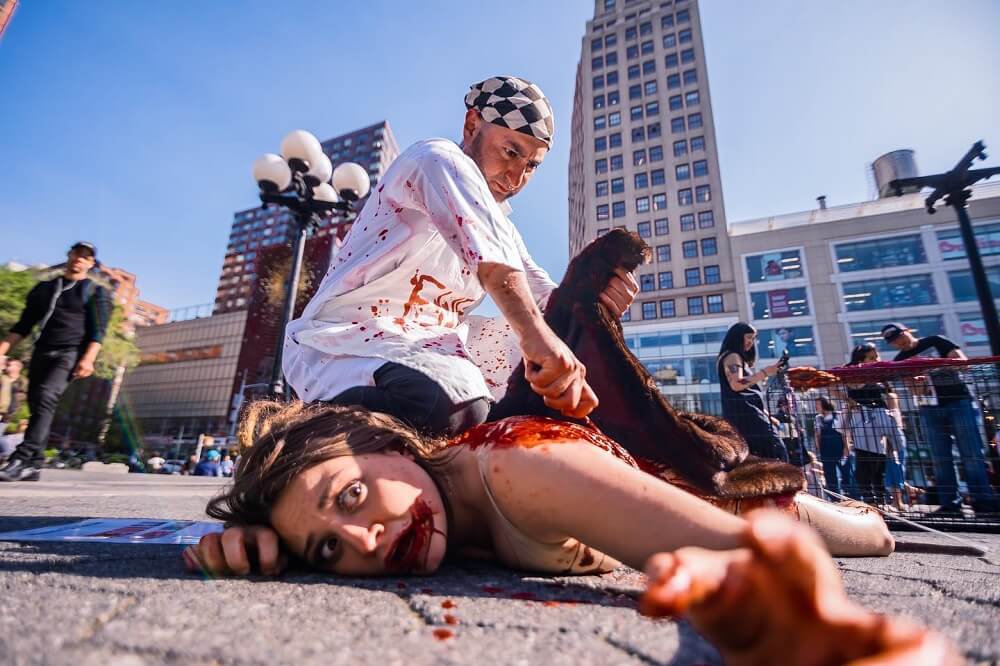 In the past year alone, he organized dozens of protests against AAA Northeast, effectively pushing it to stop selling tickets to SeaWorld, and protested outside Pfizer's headquarters as part of PETA's successful campaign to get the company to end its use of the debunked forced swim test on mice and rats.
He also protested against the wool industry, circuses, aquariums, zoos, horse carriages, horseracing, dogsled racing, rodeos, and other animal-exploiting entertainment. He's currently campaigning to urge Canada Goose to scrap its fur-and-feather jackets.
"There is a place in animal rights for everyone," Leo said. "We need to commit ourselves to … [having] the difficult conversations."
During his downtime, Leo is likely securing homes for animals at his local shelter or engaging with others to spread the pro-vegan message.
Bryan and Carla Wilson
In 2019, Bryan and Carla Wilson—longtime members and coordinators of the Animal Rights Foundation of Florida—spearheaded a powerful local campaign against SeaWorld.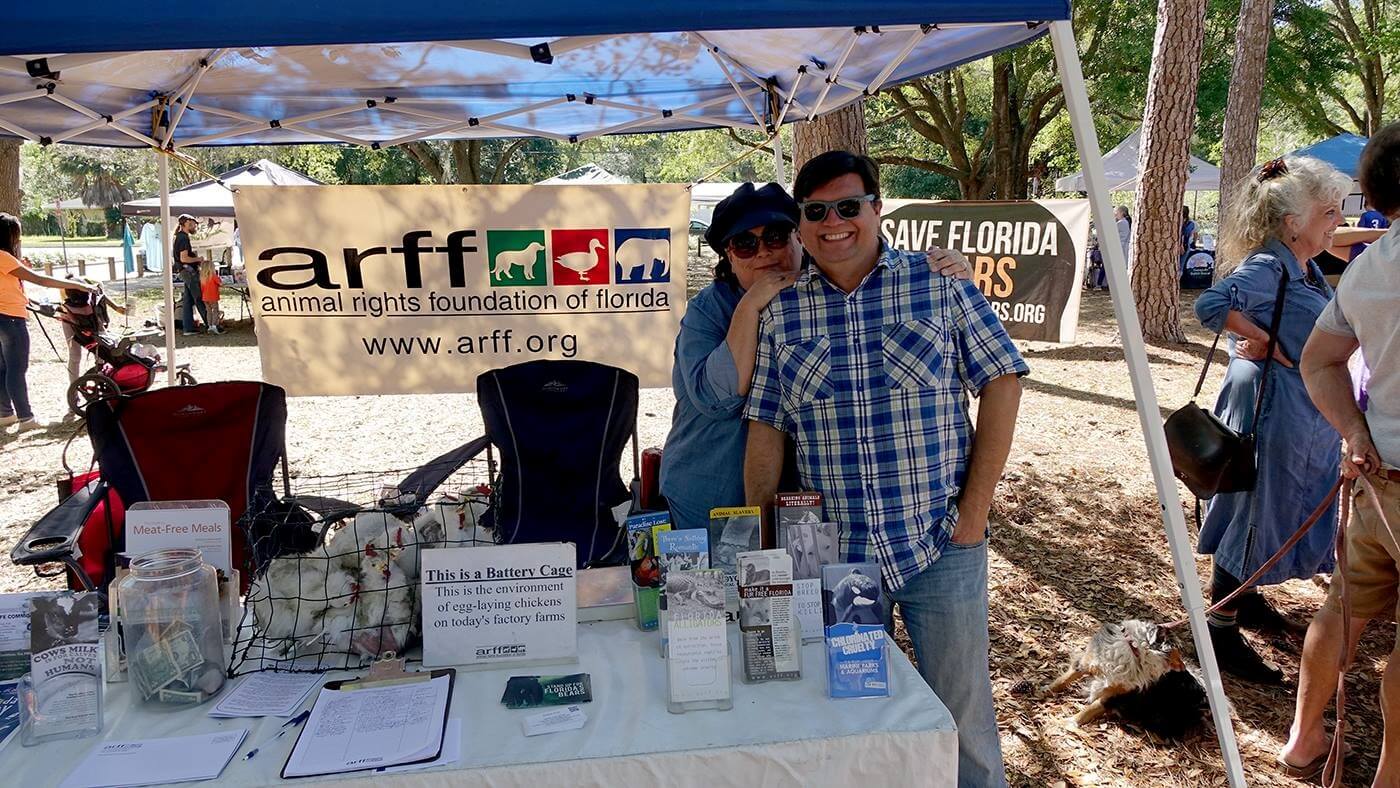 In addition to organizing regular protests outside SeaWorld Orlando and the headquarters of AAA, which sells tickets to SeaWorld, the Wilsons protested the Bahia Shrine Circus in central Florida for 20 years until its closure this year.
"We continued to protest the two circuses still coming to central Florida, Loomis and Garden Bros, and we make certain we are outside every show to reach the public going inside," Carla Wilson said.
The Wilsons have helped PETA put pressure on Starbucks to end its vegan milk surcharge by protesting inside the coffee chain's locations around Orlando. They've even staffed animal rights information booths at numerous festivals and events, including Central Florida Veg Fest and Orlando Pride.
The compassionate couple also used their unwavering activism to help pass a ban on pet stores that sell animals in Seminole County.
"We continued to urge other cities and counties to adopt similar bans by holding a 'Rally 4 Pups' outside pet stores in Orlando," the couple said. "We encourage shoppers to adopt, not shop, and support their local shelters and rescues."
Ana Campos   
Private investigator Ana Campos has been a critical part of PETA's on-the-ground efforts to stop a SeaQuest aquarium and petting zoo from setting up shop in the Galleria mall in Fort Lauderdale, Florida.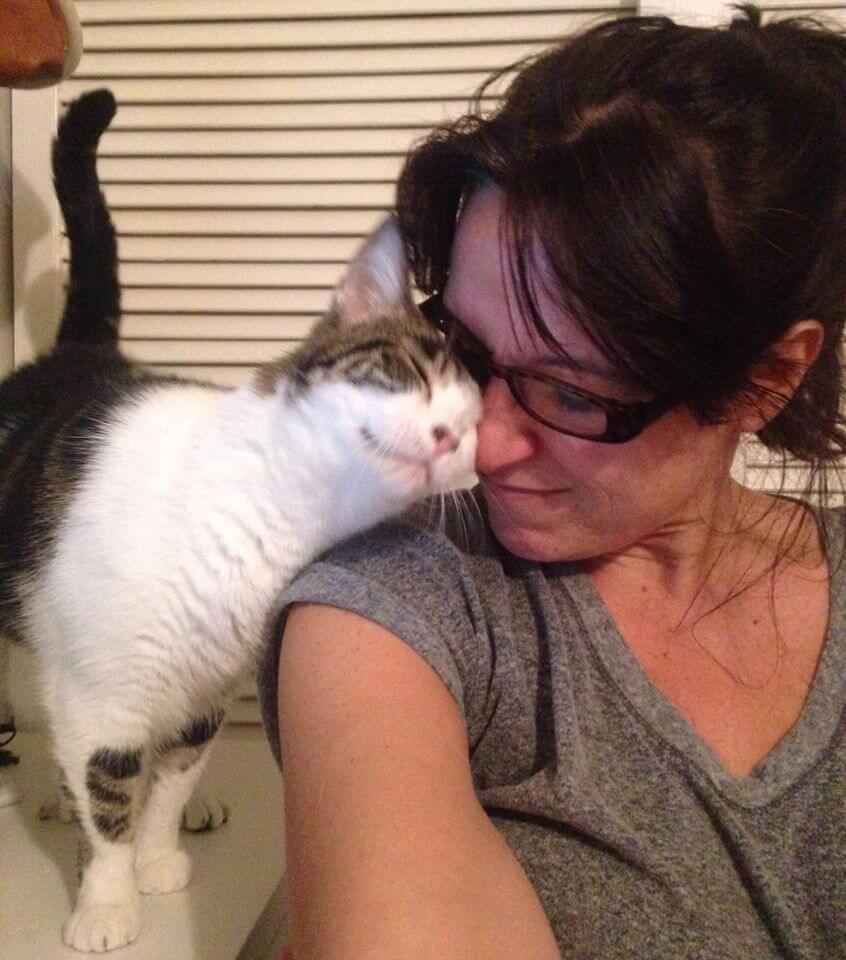 Ana has organized protests, attended city meetings, pressed city officials, and joined PETA and the Animal Rights Foundation of Florida in filing a lawsuit challenging the city's issuance of SeaQuest's zoning permit.
"I'm a firm believer that activists need to be on the street protesting and in boardrooms and city meetings where decisions are made that affect animals," Ana said.
Earlier this year, she mobilized hundreds of people to speak out against the city of Coconut Creek's decision to hire a trapper to catch and kill 175 Egyptian geese—and in less than 24 hours, the city canceled the contract and agreed to work with a humane wildlife consultant instead.
Through her own agency in Fort Lauderdale, Campos helps guardians (often for free) find their lost or abducted animal companions.
"One case in particular went viral for several months," she recalled. "I helped a cancer survivor locate her stolen dog and reunite them."
As an advocate for stronger cruelty-to-animals laws and harsher sentences, she has testified against animal abusers and has read victim statements on behalf of deceased animals who had been abused. Campos said that she also routinely speaks out against puppy mills at city commission meetings throughout South Florida. Currently, she's helping to rally support for a ban on bullhooks.
*****
These 38 other remarkable activists will also receive an award from PETA for their outstanding activism:
Michael Boyer
Susan Marie Kearney
Kayla and Mike Leaming
Maureen Medina
Erika Wilkinson
Jill Alibrandi
Lisa Leah Haut
Bonnie Medina
Denise Morgan
Maria Leonardi
Amy Mallardi
Dani Alexander
Leah Goodwin
Brittany Drake
AJ Jivdaya
Ellen Ericksen
Sandra Stewart
Kayla Walker
Daphna Kedem
Nick Pecoraro
Isaac Nickerson
Wendy Bramble
Staci Sanders
Jeremy Beckham
Angel Chen
Saiju Gangadharan
Moshe Eckmann
Mary Ann Persad
Amy Pruett
Meggan Anderson
Bobby Bates
Rachel Ogden
Lucy Chiu
Julie Graham
Jenny Brown
Conchita Caceres
Sabine Mau
Laura Ray
 Inspired by these animal liberators? Join PETA's Action Team now!