When rumors began swirling that Angelina Jolie and Brad Pitt intended to have live elephants as part of their wedding celebration, PETA wasn't buying it—after all, the couple had donated $2 million to an African wildlife sanctuary. A rep confirmed to us that Angelina and Brad have no intention of showcasing captive wild animals at their celebration and encouraged PETA to dispel the nasty rumor.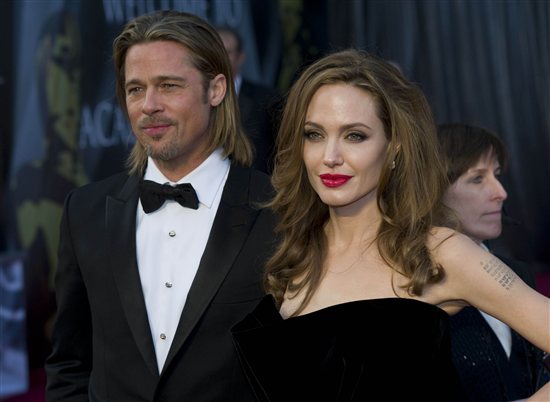 © StarMaxInc.com
The wildlife advocates at The Body Shop have a lovely new lady on their side. Leona Lewis is bringing her spirit to the company as its new brand activist. The cruelty-free company and the cruelty-free beauty will make one harmonious pair.
Looking at blue-eyed babe Jared Leto as he rocks the stage with 30 Seconds to Mars, it's hard to believe that he's 41! He credits his vegan diet and plenty of sleep for still looking like he did in his Urban Legend days.
It doesn't seem like 19 years since Tia Mowry burst onto the scene in Sister, Sister, either. Now that she's vegan, maybe she'll pull another sister act and get her twin, Tamera, on the bandwagon, too.
That wagon might fill up quickly, especially following the debut of Bill Maher's riotous take on the horse-meat scandal. The comedian threw in a scathing review of the meat industry for good measure.
Woody Harrelson got nothing but great reviews for his role in The Hunger Games, and while Catching Fire won't be out until the fall, Woody's already getting two thumbs up from animal advocates for requesting all-vegan clothes and accessories for the film.
And loads more PETA-loving peeps were on fire for animals this week, too: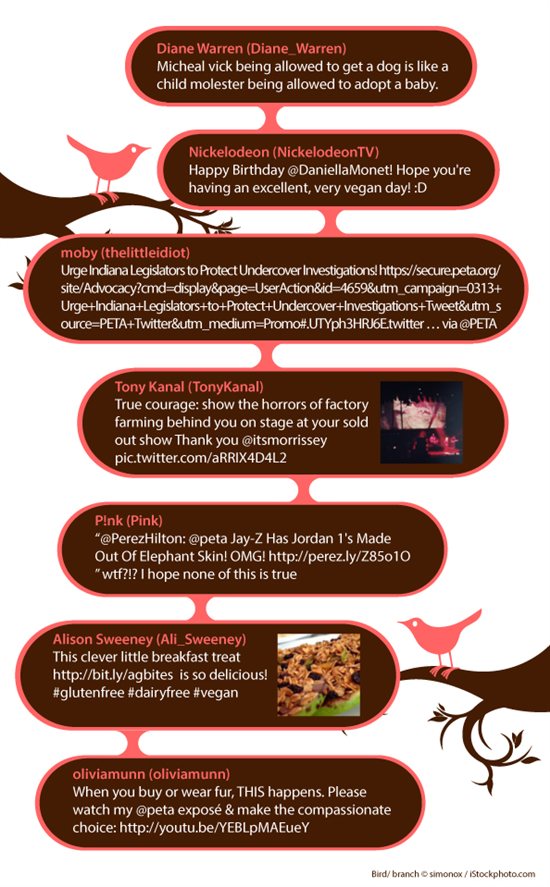 To keep up with what all your favorite stars are doing for animals, follow @PETA on Twitter.